Ways to Migrate Gmail to Apple Mail Manually and Directly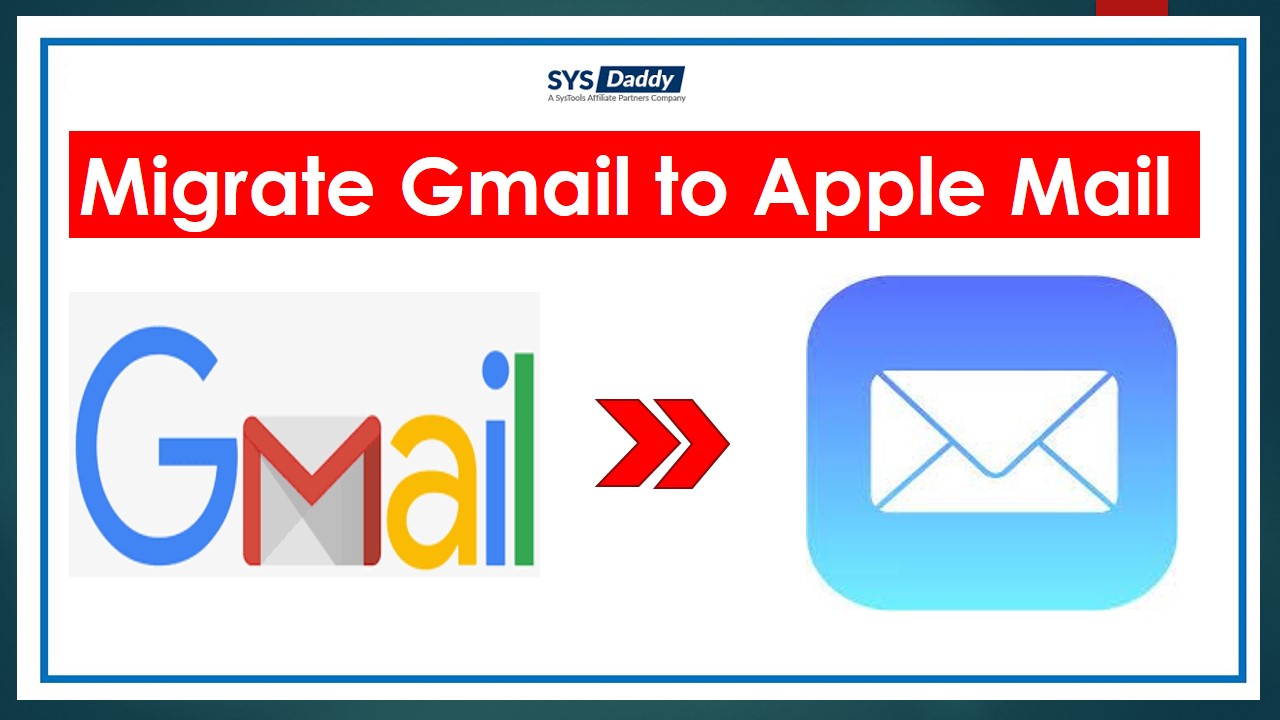 Are you searching for a solution on how to migrate Gmail to Apple Mail? Got no perfect solution? No worries. Here, we have come up with the perfect solution for you to overcome this issue.
To know about the solutions go through the complete blog. So, let's get started.
As we all know Gmail is the most famous web-based email service used by almost everyone. It is in demand because of its large user population. Whereas, Apple Mail is the default desktop-based email client which is used by Mac users. It saves all information into an MBOX file. Also, it has such amazing features that attract the users towards it.
That's why some of you out there may looking for a solution to import Gmail emails to Mac Mail. Now, let's move to the solutions without any delay.
Solutions to Import Gmail to Mac Mail
There are two solutions available to migrate from Gmail to Apple Mail. In order to execute this process, you should go for any of these methods-
To know in a precise manner about both the methods, go through with the next part of the article.
Migrate Gmail to Apple Mail Manually
Follow the following steps in order to import Gmail to Mac Mail.
First of all, from the menu bar, go to the Mail option and then Add Account
Go for the Google in the Choose a Mail account window screen
Then mouse-click on the Continue button
Enter the Gmail email credentials and then hit the Next button to proceed further
Enter the code generated if there is two-step authentication. Now again click Next
In the next step, you must make sure that you have already checked your Mail account. Because one of these applications is used via your account.
At last, click on the Done button to complete this task.
Note- In addition to this, you can also choose any other data that you wish to import. Such as contacts, notes, and more. But there is no requirement to sync these all data to the mail.
Few Limitations of the Manual Method
In the last section, we have learned the way to migrate Gmail to Mac Mail. For your knowledge, we want to tell you that this method has some limitations-
The manual method is a very lengthy process to start Gmail migration.
There is no option available to select some specific emails and import them to Mac Mail
Moreover, you must have some technical knowledge in order to use this method.
Also, there can be chances of your data loss. If it happens you won't be able to get those Gmail emails back.
How to Migrate Gmail to Apple Mail Using Direct Method?
Due to the few drawbacks of the manual method, we would suggest you to go for the SYSDaddy Gmail Account Backup Wizard for Mac OS. By using it, you can easily move Gmail emails to iCloud whenever needed. It is a well-designed application that will not need any other application in order to process import Gmail emails to Mac Mail.
You can download this software from below to use the demo version and try it up to 25 times per file.
For Mac
For Windows
Guide to Import Gmail Emails to Mac Mail
Initially download the application on your desktop, follow this step by step guide-
In the first step, click on the login after adding the Gmail credentials

Now, click on the MBOX file from the Select Export Type section

Afterwards, click on the Change button to select the destination of output file

Finally, click on the Start Backup button to migrate Gmail to Apple mail process.
This is the complete process for migrating the Gmail mailbox. In the next section let's understand the features of the utility.
Special Features of the Utility
There are several benefits that you get from this software. A few of them we are sharing below-
With the help of this tool, you can easily import Gmail emails to Apple Mail via MBOX.
Moreover, this application can convert Gmail emails into multiple file formats.
In addition to this, with this tool, you can archive emails as per the specific date in Apple Mail.
No technical knowledge is required to initiate this process. You just have to follow the steps mentioned above.
Conclusion
However, there are many people out there who wish to migrate Gmail to Apple Mail. Its basic reason is to save the personal Gmail data on a local Mac machine. So, to help you out in this scenario we have shared the manual and direct method.
Where the manual method to import emails from Gmail to Apple Mail is quite lengthy and time-consuming. It is also prone to data loss.
Hence, to get rid of this issue we will recommend you to go for the SYSDaddy software to import Gmail emails to Mac Mail. Moreover, you get an easy and user-friendly interface. Now, it's up to you to decide which method is good enough to use.
Have Doubts? See Frequently Asked Questions
Q – Will I be able to migrate my entire Gmail folder with this given software?
Yes, without a doubt, you can migrate my entire Gmail folder with this given software.
Q- What will happen to my Gmail attachments when I complete the migrate Gmail to Apple Mail process with this application.
With this application, you can easily migrate your Gmail emails along with attachments to Mac Mail. Because it is the most dynamic and well-designed application you will ever get.