How to Transfer Contacts from Excel to iPhone Directly?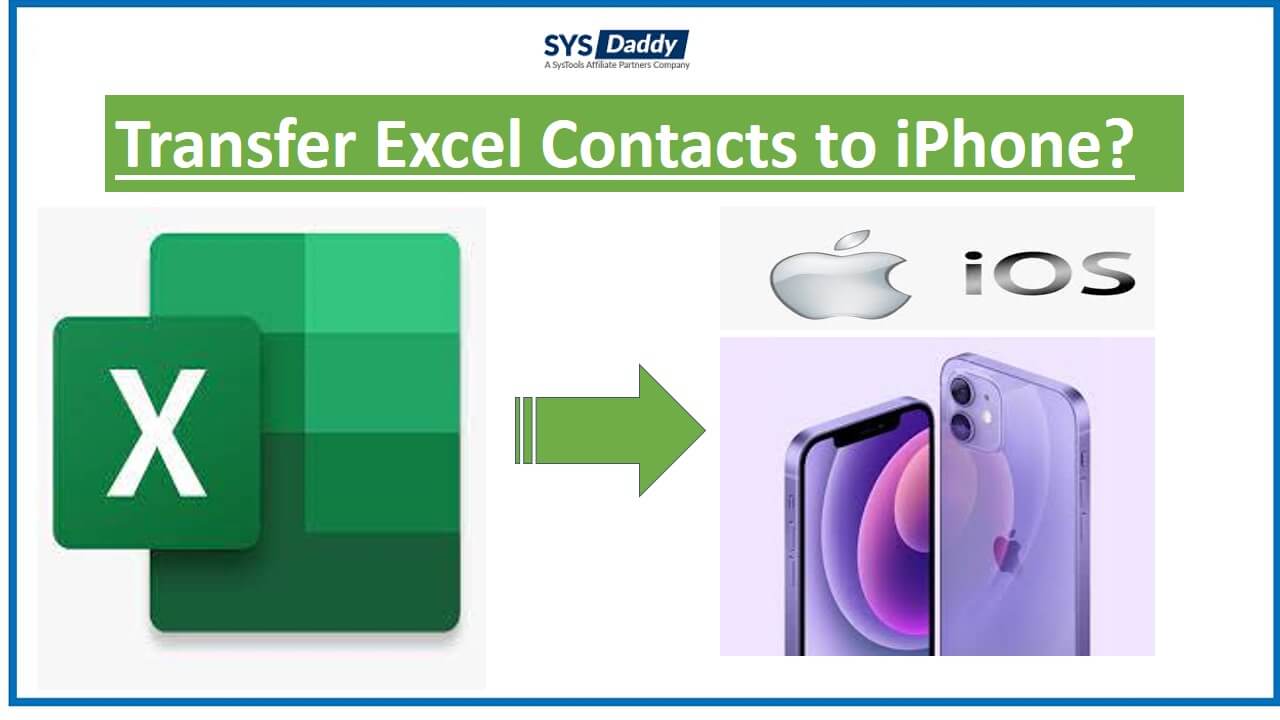 Summary: Do you want to transfer contacts from Excel to iPhone? Have your tried to find out the manual methods to import contacts from Excel to iPhone? But didn't any solution? No worries! Here, in this write-up, we will be discussing the solutions to transfer Excel contacts to iPhone.
So, go through with the entire write-up to understand the procedure.
Microsoft Excel works well when it comes to managing the data properly. You can easily access and maintain the entire Excel Sheet. Likewise, almost every organization saves phone numbers into an Excel spreadsheet. So that, it can be used easily whenever needed.
However, sometimes you may need to use those contacts to communicate on your iPhone. So, to access them you may want to know how to add bulk Excel contacts to iPhone.
Users Query
Hey, I have been managing my client contacts details in my Excel Sheet. But to communicate with them I need to access them on my iPhone 12. So, is there any way to import contacts from Excel to iPhone? If there is, then, please suggest me. It would be a great help. Thanks!
Hi, I am Luka. I have tried a manual way that I thought would be of my use. But, unlucky me. I didn't find any perfect and direct solution to add Excel contacts to iPhone. Mainly, I'm searching for a way to import excel file to iPhone contacts without iTunes. Can anyone suggest me a professional solution for the same? Thanks in advance.
Just like these users, there must have many who are searching how to add contacts to iPhone via Excel. Therefore, we are bringing a reliable and trustworthy solution for you all. Try this out and know about it in the next section.
Best Export Solution to Transfer Contacts from Excel to iPhone
Unfortunately, there is no direct manual solution. So, in this case, we have come up with a great and handy solution. The most satisfying way to import excel contacts to iPhone is SYSDaddy Excel to VCF Converter Software. Use this program to get better and more accurate results within minutes.
Also, this software has been designed in a manner by which anyone can use it effortlessly. Hence, you don't need high-end technology knowledge to process the functions. The application offers three intuitive versions for saving XLS to vCard 2.1, 3.0 or 4.0, depending on your preference and need. Additionally, the program allows you to create a complex VCF file containing all the contacts from the selected Excel spreadsheet.
Using it, you will be able to add bulk excel contacts to iPhone directly. Apart from this, it comes with its free demo version that you can try. So, download it from below and make the best out of it.
Steps to Transfer Contacts from Excel to iPhone
However, iPhone supports the vCard file format. On the other hand, the excel file extension is either XLS or XLSX. Both the file formats are not supported by iPhone devices. Therefore, you need to first move the Excel file into vCard format.
To perform this conversion task, follow the steps given below. But, before anything else, download the software on your computer-
# Convert Excel Spreadsheet to vCard File
Firstly, click on the Browse icon to add either XLS or XLSX file
After this, choose the Excel Fields and map them with vCard Fields. Then, Select on the Next
Now, Choose the Change and select the location to save the resultant file
After all, Hit on the Convert button to initiate the convert Excel contacts to vCard format process.
As a result, you have the vCard file having all the Excel sheet contact lists. So, how to use them on your iPhone, you need to import this file into it.
Now, let us understand the procedure for importing Excel contacts to iPhone devices.
#Import vCard Contacts to iPhone
Here, we will import the resultant vCard file into iPhone device-
First of all, open www.iCloud.com and login with your iCloud credentials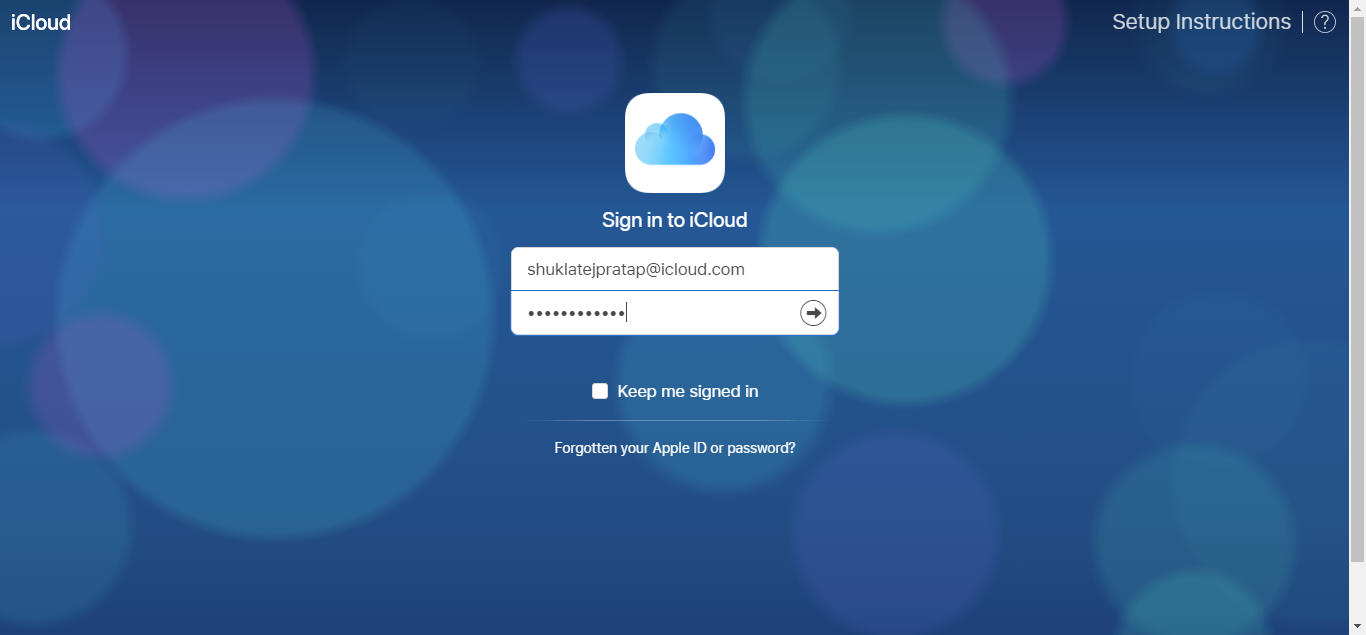 Now, pick the Contacts app from the iCloud option list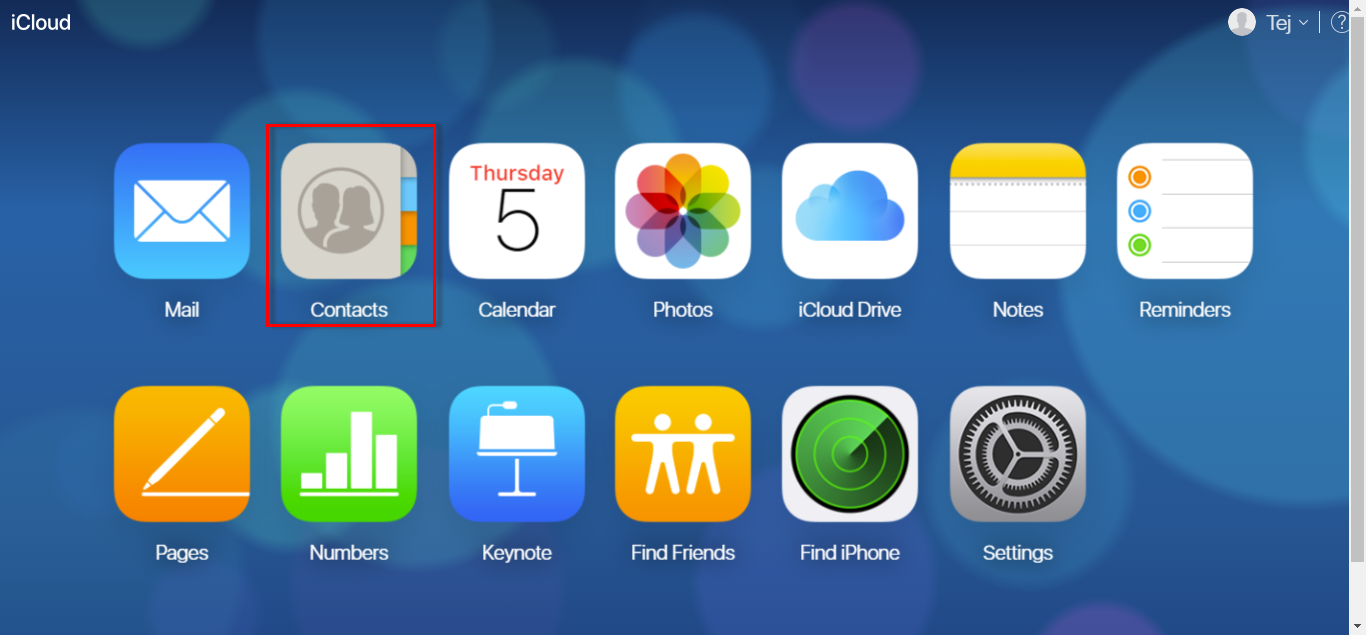 After this, click on the Settings option. Then, choose the Import vCard option
Note: If you try to import vCard v2.0 or 3.0. You will some tragic error. Just click the OK button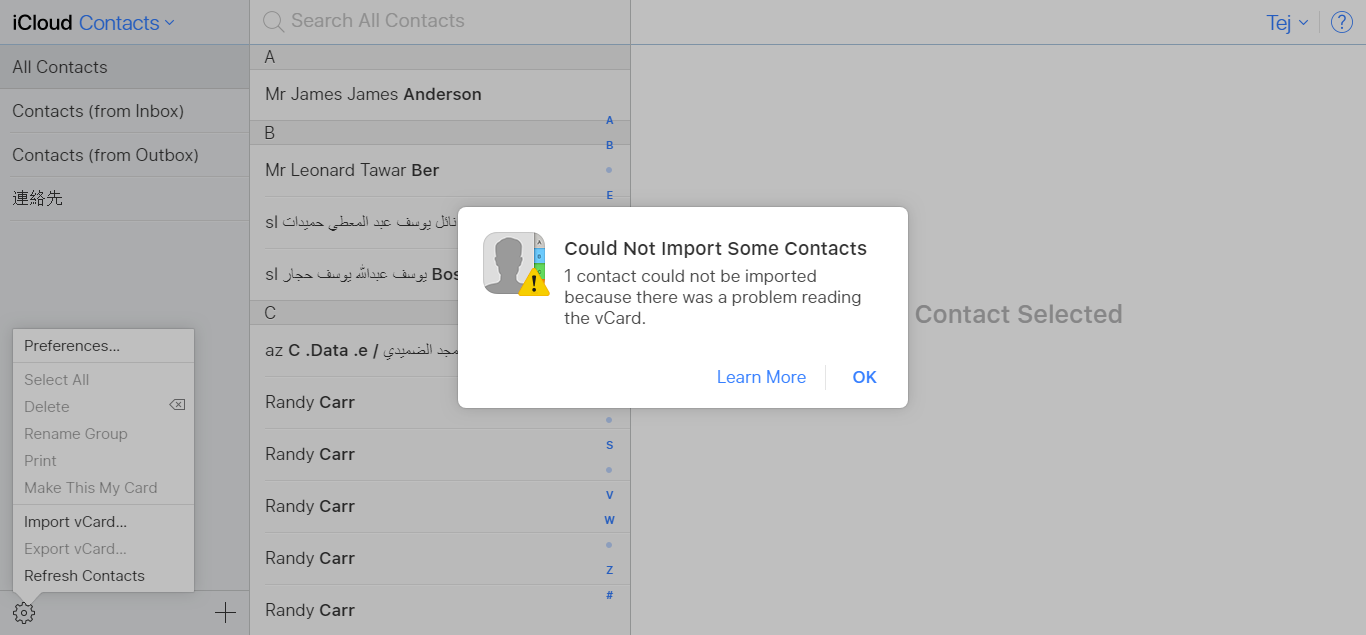 Then, select the vCard file where you have saved it. By doing so, all the Excel contacts will automatically sync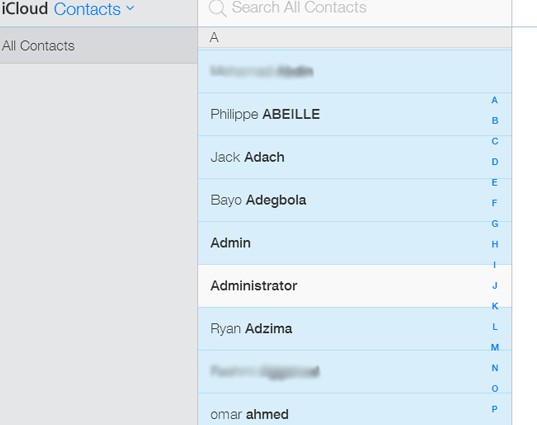 After performing these steps, open your iPhone and configure the same iCloud account in the iPhone.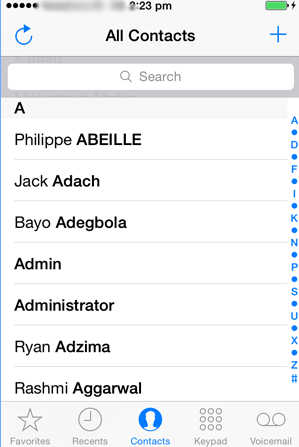 That's enough! Now, you can see all the Excel contacts in the iCloud contacts list.
Advantages of the Excel XLSX to VCF Converter Software
There are many advantages that you get with this software. So, a few of them we are sharing here-
With this tool, you can transfer bulk Excel contacts to iPhone. As this is a well-designed software that gives you the authority to add multiple contacts.
Moreover, it allows you to select some specific contacts from Excel Spreadsheet. Then, transfer those selected contacts to iPhone supported file format directly.
On top of this, if you are a novice user, even then you can use this utility without any hindrance.
In addition, you can use it easily because of its easy user interface. As all the instructions are mentioned step by step in it.
Also, it works with all the iPhone updated versions like 12, 11, 13, and all below plus Pro versions. It helps to import contacts from MS Excel to WhatsApp.
Last Words
However, phone numbers and email addresses of a client or employee can be needed at any time. So, to maintain them in the right manner, we all prefer Excel sheets. But, when we need them to communicate, that time we need a device to call.
So, if you're an iPhone user, and searching on how to transfer Excel contacts to iPhone. Then, this write-up is for you. Because here we have mentioned a reliable solution that you can use. This automated SYSDaddy Software is well tested by technical professionals.
Hence, you can go for this one as it is a more trustable tool. Also, before going for the license version, you can check the free demo version of it. Finally, the choice is yours to transfer contacts from Excel to iPhone series, like 11, 12, 13, and all earlier series.