How to Restore Unsaved Excel File? Top Two Solutions
Summary In this guide, we will cover the topic "How to restore unsaved Excel file" So, if you find yourself in the same situation, keep an eye on this article and get help.
When you are working on an Excel workbook file and Excel quits unexpectedly without saving the data, you may be worried about your data. This could be due to a system crash or a file opening taking too long. Therefore, you can lose working hours in that workbook. The first thing people think about is how to restore unsaved files.
Yesterday, I was working on an Excel spreadsheet when a power outage suddenly shut down my PC. After turning on my PC, I looked for an Excel Spreadsheet file I was working on. i can't find them. All of a sudden I can't backup or save files. I have to submit the report tomorrow, so I am worried now. Is there a way to retrieve an unsaved your Excel sheet data? It's urgent, please help! "
How to Restore Unsaved Excel File?
Here we will introduce two ways to restore an unsaved workbook. First, I'll show you the manual method, then the professional solution. let's start:
Method 1: Use the Retrieve Unsaved Files Option – Manually
There are many options available for Excel workbook data retrieval. All utilities we will consider in detail below. Take a look at them all and see if they can help you.
Start Your Microsoft Excel and open a blank workbook.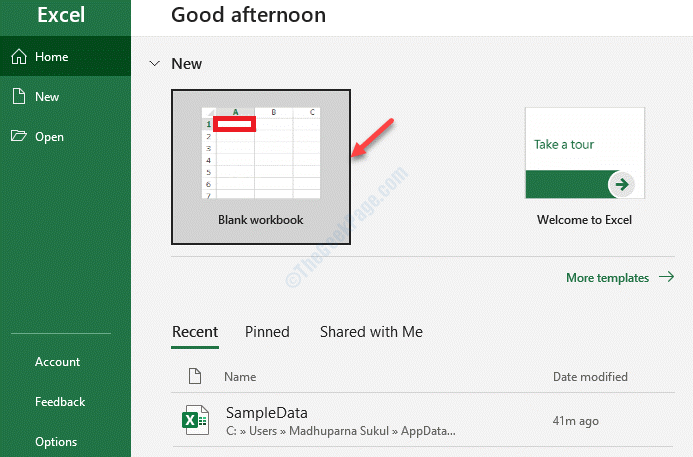 Now, go to the "File" tab on the top left corner of the spreadsheet.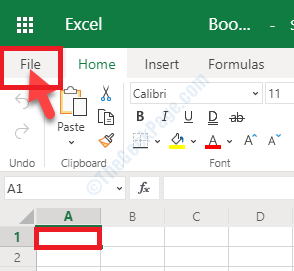 Now, click on Open in the left menu.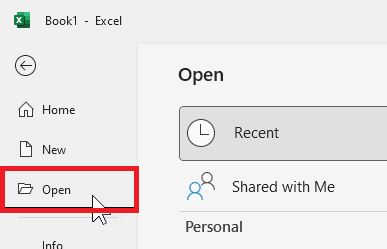 Go to the right side of the window and select "Recent".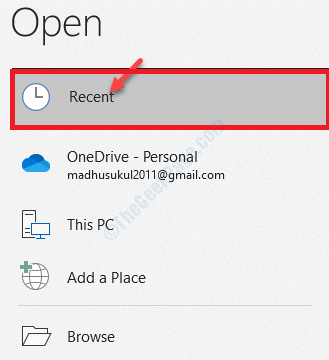 Then scroll down and Hit on the option "Recover unsaved workbooks".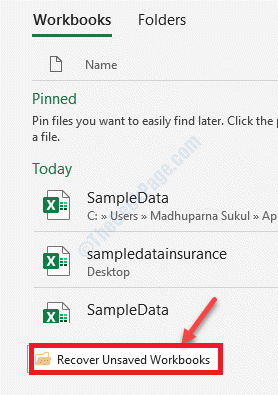 You will then be redirected to the unsaved file location, you may have unsaved files that you want to restore.
Select the unsaved file and click Open.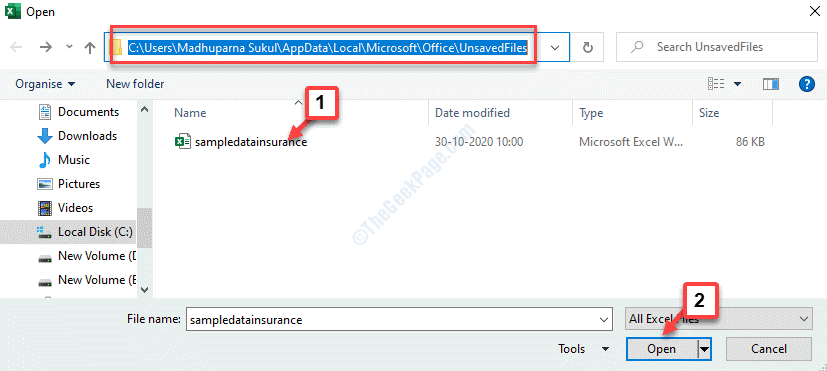 Now you can restore unsaved files.
Method 2: Use Document Recovery
Open a blank Excel spreadsheet File in Excel and Select the File Option.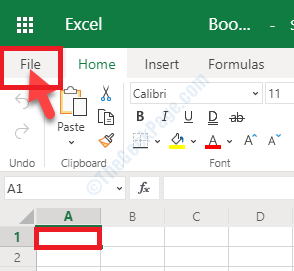 Select "Options" from the "File" menu.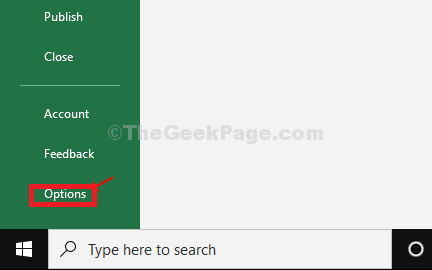 In the Excel Options window, click Save on the left.
Now go to the right side of the panel, in the Save Workbooks section, make sure to save the Auto Recover information every x minutes.
You can set the number of minutes according to your needs.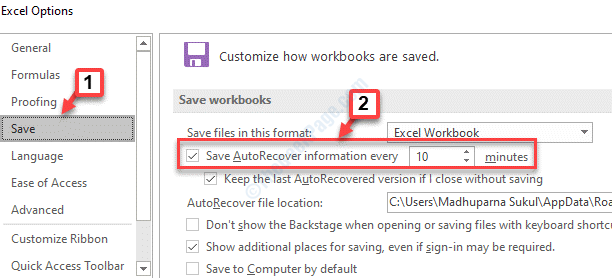 Now, navigate to the AutoRecover file location in the same section and copy the field path.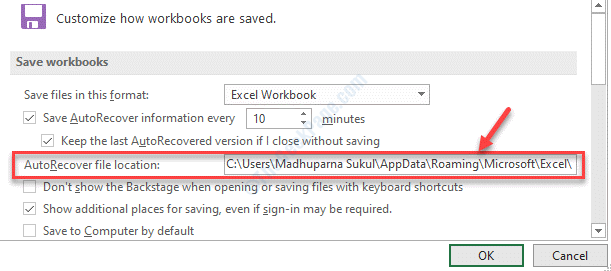 Now, right click on Start and select the File Explorer.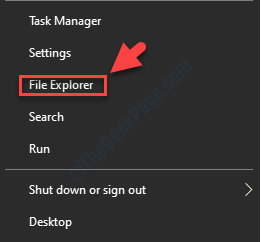 In the File Explorer window, paste the following path in the address bar and press Enter:
C:\Users\%username%\AppData\Roaming\Microsoft\Excel\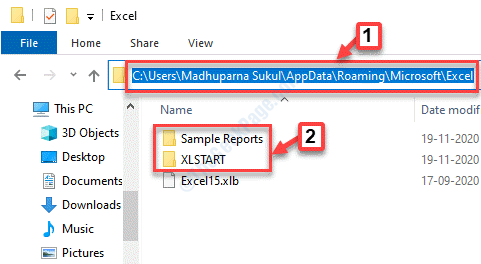 Here in the Excel folder you can find useful files. You can open and save it anywhere you want.
Method 3: Restoring from Temporary Files
 Temp files are great backups. So, if you have lost your unsaved XLSX sheet file, you can find the temporary file and restore it as needed. Let's see how…
Unsaved Files Location in File Explorer
 

Press Win + E keyboard shortcut to open File Explorer.
In the File Explore Window, navigate to the following destination:
C:\Users\%username%\AppData\Local\Microsoft\Office\UnsavedFiles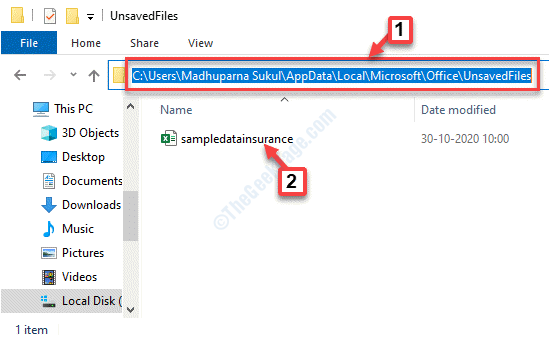 Here you can find the temporary file of your lost Excel file, then open the file and save it.
Repeat this process for each Excel data. However, according to my suggestion, if you have limited data, you can opt for the manual method. However, if you have large amounts of data or source data, look for professional solutions.
Best Automatic Solution to Restore Unsaved Excel File
Here we are going to use the best and advanced Excel File Recovery Software. This software is a tool that is widely used around the world. It is built with a unique advanced algorithm that makes the software more powerful and suitable for all users.
Use this method to easily restore unsaved data from an Excel spreadsheet. Moreover, the software provides options to restore selected data. This program will retrieve your data in exactly the same format as the original. Apart from that, the most interesting feature of this program is its intuitive user interface. The user interface of this application is very simple, easy to use and intuitive. The program is easy to use and doesn't require professional help.
Quick Steps to Retrieve or Restore Unsaved Excel File
So click on the icon below to start testing this program. Feel free to browse through the app's download page. This software has been thoroughly tested and is completely risk free.
First, Download and Run the application on your Windows System.

Initially, Select the Add  Option to load  Excel Worksheet file.
After that, mouse-click on the Repair  button to fix the issue xlsx file
Then, just take a look at the entire data retrieve Excel spreadsheet
Finally, Click the Save options to export the restore Excel Workbook at any destination.
Conclusion
How to restore unsaved Excel file? This topic was covered in more detail in a above blog. You can restore data from Excel Spreadsheet files in two ways: manually or professionally. However, manual techniques have certain limitations. Therefore, it is very important to use safe and effective tools. This DIY tool is one of the most famous expert solution. Also, it retrieves unsaved XLSX Spreadsheet files in a few easy steps, saving you time and effort.