[Solved] How to Save Emails from Mac Outlook as MSG with Dates? Read This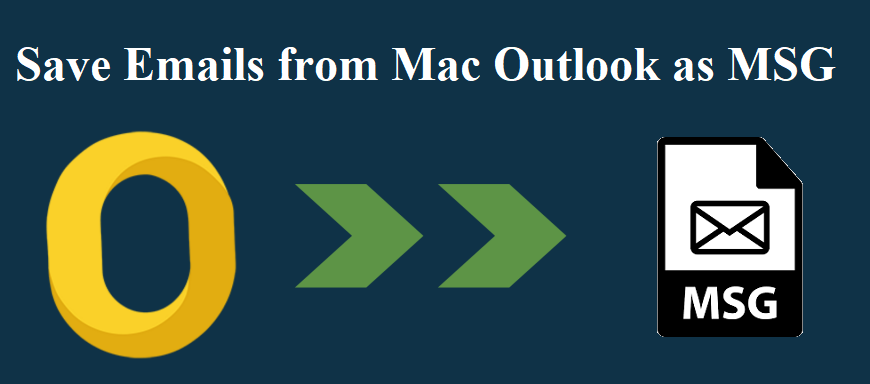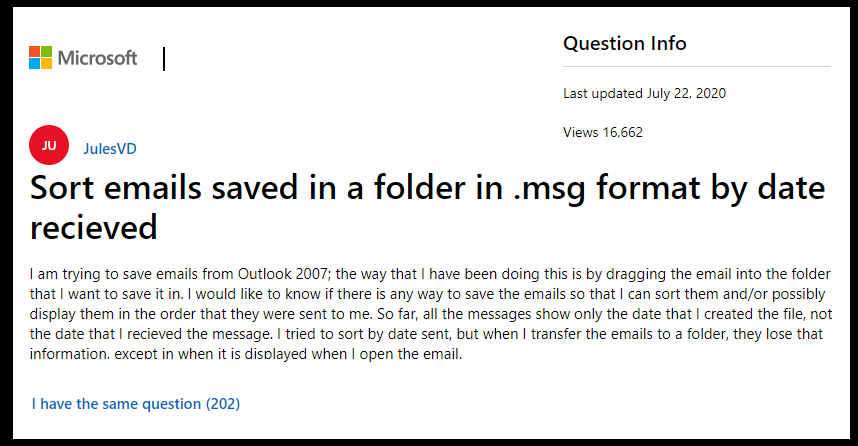 If you are also searching for a way to save emails from Mac Outlook as MSG with dates then your search ends here, read this article once to resolve your problem. You should have the information about how your Outlook data is stored in a consolidated file format on your local drive. But when you want to save an individual Outlook email then it will save in MSG file format which is used worldwide. Generally, users want to convert OLM to MSG because it became easy to sort the emails accordingly.
Why Save Emails from Mac Outlook as MSG with dates?
There are many reasons why users need to save Outlook emails as MSG with dates. The most probable reason is to keep tracking the messages by dates. MSG files preserve every email separately. As the date is not mentioned on the messages then the user needs to open each email to know the date of the email so another possible reason is to sort the emails with dates for the further process.
Manually Convert OLM to MSG Format with Dates
Choose the email messages that you want to save in MSG format.
Navigate the File menu and click on Save As an option.
Locate the destination location to your resultant file.
Give the name to your file in the File name field.
Click on Save as Type menu and choose Outlook Message Format (*.msg).
Hit the Save button, all your email messages will be saved in MSG file format.
Export Mac OLM to MSG on Windows OS Using OLM Migrator
If the manual method is not working or you face any issue while executing manual steps, you can simply go with the OLM file converter from SYSDaddy. It works well to convert OLM to MSG file format without installing Mac Outlook installation. Follow the below steps to accomplish this task:
Step 1. Run the tool and browse for the OLM file.
Step 2. Preview emails and click Export to proceed.
Step 3. Choose MSG file format to export OLM file to MSG.
Step 4. Set destination and hit the Export button to begin the conversion.
Steps to Save Emails from Mac Outlook as MSG with dates on Mac OS are as follows;
Download and open Mac OLM Converter tool.
Hit the Add File/Folder option.
Select your OLM file and click on Next button.
Choose the MSG file format to save your Mac Outlook file as MSG format.
In Advance Setting tab navigate Naming Convention option choose the format accordingly.
Hit the Export button to initiate the process.
Wait till the process completes and click on the OK button then choose the View report option to view the resultant file.
Available MSG file Naming Conventions
If you want to save emails from Mac Outlook as MSG with dates them you should know about the name conventions. The tool offer MSG file naming styles with dates are given below:
Subject and Date – The message will contain the subject and then date.
Date, Form, and then Subject – This naming style provides the date in (DD-MM-YYYY) format, sender's name, and then subject.
Form, Subject, and Date – This refers to the sender's name first then the subject, and at last Date in (YYYY-MM-DD) format.
Date and Subject – If you go with this style then the MSG file contains the date in (YYYY-MM-DD) pattern and subject.
Date, Subject, and From – This will offer the filename with date in (MM-DD-YYYY) pattern then email subject and at last the sender's name.
Characteristics of the Tool
Allow the user to export Emails, Contacts, Calendars, etc. from Mac to Windows Outlook
Provide an option of Add Folder to transfer the OLM file in bulk
Permits you to export OLM to PST, and other versions
Additionally, provide an option to split the files into small parts to avoid corruption issue
Authorize to convert OLM file to TXT format
Compatible with all the latest versions of Windows and Mac OS
Author Suggestion
Many reasons are there which may lead users to save emails from Mac Outlook as MSG with dates. Some of them are discussed above, So we provide you a quick and reliable solution to save your Outlook emails as MSG with dates in a trouble-free manner. The suggested software is the perfect solution that a user should choose if they want to save their emails from Mac Outlook as MSG with dates and it also works as OLM to CSV converter Mac. And there is no technical assistance required to execute the whole process.