How to Migrate Outlook Notes to Office 365 in Mac Using Automated Method?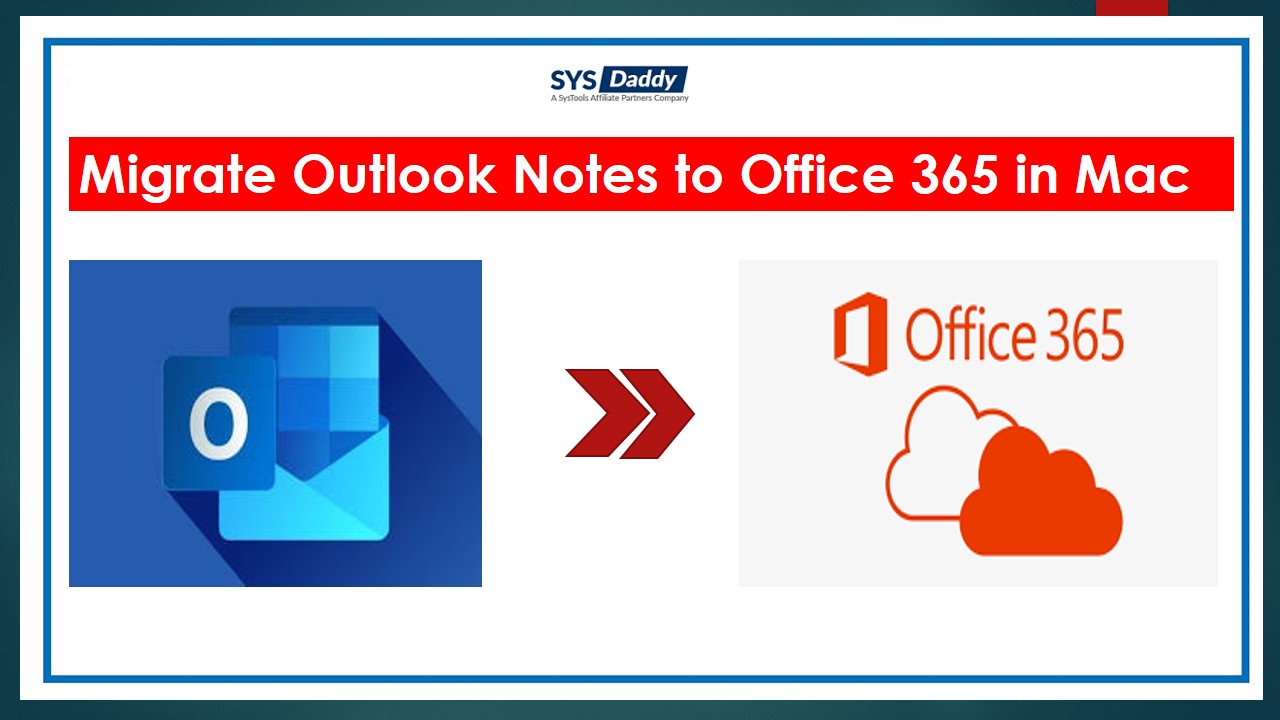 This write-up explains to you how to migrate Outlook Notes to Office 365 with the help of an automated tool. Sometimes you may save your crucial information in notes and then you may want to transfer them to other email clients. However, while working with Mac Outlook many of you want to switch to Office 365 because of its mobility.
Office 365 is the hub of applications that assist you to enhance the productivity and collaboration of your work and permits you to access it from any place, anywhere, any time without any trouble.
Therefore, to execute this we need to export Mac Outlook notes into OLM file format and then we convert that OLM file into Outlook data file to import the data into Office 365 account effortlessly.
So, let's start without wasting a minute.
Basically, this is a three-step process to migrate Outlook notes to Office 365. Hence, all of them are described below in a sequential manner.
Step 1: Export Mac Outlook Notes into OLM file
In the first step we will going to learn how to export Mac Outlook Notes into OLM file
First of all, run Mac Outlook and go to the Tools Tab
Then, press the Export option and then choose Notes from items you want to export
Now, specify the name of your resultant file and browse the destination folder
Finally, click on the Finish button to complete the task
Now, after doing this procedure, go to the destination folder and access the OLM file and follow the next step.
Step 2: Migrate Outlook Notes to Office 365 Using Automated Method
To start the second step, you need to convert OLM file to Outlook data file first. So, download and Install SYSDaddy Mac OLM File Converter Software on your desktop. After proper installation of the software, run the application and follow the steps given below-
For Mac
Firstly, add the OLM file using Add File / Folder option
Now, choose the PST file format from Export Type
Following this, by clicking on the Change button and browse the destination folder
Lastly, hit the Export button to start the process
After this, when the software completed the process go to the destination folder to check the PST file and follow the final step to migrate Outlook notes to Office 365.
Step 3: Import OLM file to Office 365
Before anything else, download Azure AzCopy tool and Copy the URL
Now, upload your PST file that you need to migrate
Then, check and Review your Outlook data file before moving further
Afterwards, create a PST import job in Office 365
In the next step, filter the file data that will be imported
At last, start the Outlook data file import job
Now, wait for a while once the software completed the process, your data is successfully imported into your Office 365 account.
Another Way to Import Outlook Data File to Office 365 in Mac OS X
However, you can also opt for a drive shipping option to import the PST file into Office 365. It is quite a time taken to process and requires physically shipping of data to Microsoft into a drive. As it reaches the data center they will upload your file to Azure storage location and ship your drive back to you.
Both methods are verified and tested by experts, choose accordingly. Once your Mac Outlook notes are successfully imported to Office 365 account you can access them remotely. This is how one can easily migrate Outlook notes to Office 365 in a trouble-free manner.
Characteristics of an Automated Method
This tool can export Mac Outlook emails, contacts, calendars, tasks, and notes into 8+ file formats
Capable to Add OLM file or Folder to the panel
Moreover, it can merge multiple PDF and ICS file in a single click
In addition to this, it maintain original folder hierarchy throughout the process
Also, this software can export selective data from Mac Outlook while converting
Additionally, split PST file into smaller one to reduce corruption issues
Judgment
Multiple Mac users face several problems when they migrate Outlook notes to Office 365. Therefore, in this article, we have explained only the automated tool because the manual method is too complex and there is the risk of data loss and corruption while using it. Whereas the automated method that is mentioned as SYSDaddy Software. It is tested by experts and an efficient way to export Mac Outlook OLM file to multiple file formats. To explore the other features of the tool user can download the demo version for free.