Import Contacts from Office 365 to Outlook – Expert Method!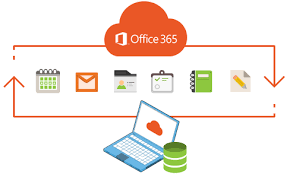 Office 365 is a program that comes at the top while thinking about productivity and collaboration. The reason behind this is, Office 365 is a cloud-based application that provides many programs inside one roof and authorizes us to work remotely from any part of the world using the internet.
But as other service Office 365 also has some consequences such as Office 365 does not allow a user to import Contacts from Office 365 to Outlook.
We all know the significance of contacts that help us to keep in touch with peoples and made over the years. Therefore, to transfer contacts from Office 365 to Outlook users need a perfect guide solution.
So in this write-up, we provide you a full guide solution and we will also discuss the manual method, an automated tool, and other ways for your conversion.
Automated Solution to Import Contacts from Office 365 to Outlook
Contacts take a long time to build and contain crucial information so a user always demands an advanced solution that allows transferring of contacts from Office 365 to Outlook.
In this write-up, we will explain to you the best solution for your conversion in a trouble-free manner. Our tool has many additional features let's have a look at some of them:
Features of the Tool
This tool permits you to export emails in more than four file formats and calendars in ICS format.
Allow the user to pause and resume the running procedure.
Provides an option to convert the selective data using the date filter option.
Permits you to backup Office 365 emails locally
Additionally provides an option for the naming convention as the original.
User can delete the data items from the server using delete after download option
Authenticate the user to take a backup of newly arrived data using an Incremental Backup option.
Steps to Import Contacts from Office 365 to Outlook
Download and open the Office 365 Export Tool
Fill the credentials of your Office 365 account information and click on the login button
Choose contacts from Menu
Navigate destination folder for your resultant file
Click on Start Backup button to begin the process
Now, wait till the software is complete the process of importing contacts along which your all your crucial information. This is the way how even a non-technical user can import the contacts from Office 365 to Outlook without any extra efforts.
Import Contacts from Office 365 to Outlook Manually
Log in to your Office 365 account online. This is only possible by your administrator account
Tap on Admin option at the top of the page and choose Exchange option
Select the Export command
Note: On the page make sure "Recipients" is selected and then tap on the 3 dots, choose Export data to CSV file.
A popup window will appear, check the checkbox beside every column of your item which you want to import, and then hit the Export button.
All your data will be exported and saved by the name of ExportData.csv. Open it to Microsoft Excel and access your contacts.
More possible ways to Import Contacts from Office 365 to Outlook Manually
PowerShell Scripts: This method consists up of scripts for the process and needs technical assistance to run the process using PowerShell scripts which means a novice user is unable to run the scripts in the first trial and needs to gain some knowledge to perform the conversion process using PowerShell script to get the desired results.
Exchange Admin Center Console: This is the second technique which is simple in comparison to the above process. It also does not require much technical knowledge to complete the conversion process. The user only needs to follow the given steps for the conversion in a sequential manner. It includes the use of Exchange Admin Center console in-built features which permits the export of distribution group members in CSV format.
Limitations of Manual Method
The manual method is very lengthy and hard to understand.
Needs technical assistance to execute the whole process manually.
This method is also time-consuming.
Does not provide any option to import the contacts in bulk.
All of Above
Many users are searching for a solution to import contacts from Office 365 to Outlook but don't find anything. So, this write-up is for you here we provide you an expert solution on how to transfer contacts from Office 365 to Outlook. The mentioned automated tool is verified with our expert to execute such tasks within a few clicks.