How to Recover Cut Data from Pen Drive – Resolved It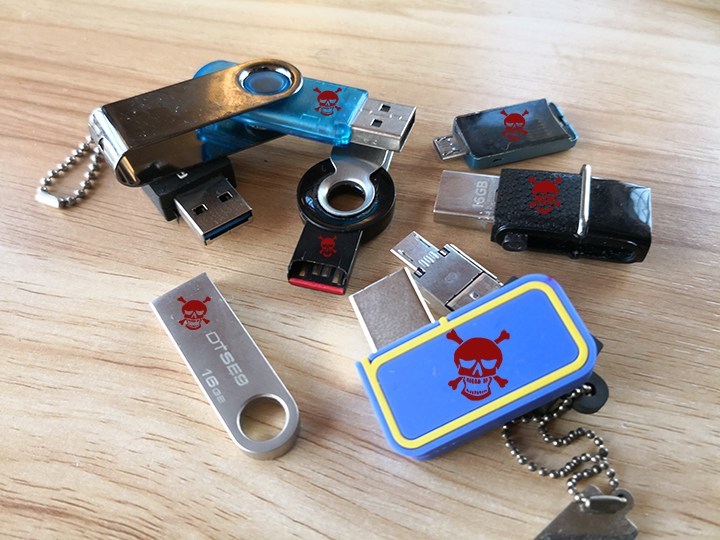 If you want to know how to recover cut data from pen drive then, no need to worry. You are right place here you will know how to recover data from cut and paste process. But we will know this query in details through users query asked by users on forums website.
"Hello everyone, I have deleted my important official document from pen drive while trying to move them to system drive using Cut-Paste options. It happened while selecting set of large amount of data from pen drive; I clicked on Cut option; after that I opened target folder on system hard drive and clicked on Paste option. However, before data transfer could complete, there was a power surge that dismissed all activities on system. This has resulted in missing of those cut documents on pen drive. Unfortunately, I couldn't find these data either on computer hard drive or on pen drive. How can I recover cut files from pen drive without any trouble? Kindly suggest your opinions for cut data recovery."
"I attached my pen drive to PC to cut few data from pen drive to hard disk. However, the PC turned off all of a sudden in the data transferring procedure. When I rebooted my PC, I could not find any data on my pen drive or hard disk. Where is my data? The pen drive is corrupted Is it possible to recover files lost during cut and paste Windows 10?"
"I cut few crucial data from pen drive to memory card. After that, I inserted my memory card to my PC and wanted to move those data to my system, but I accidentally deleted several data. I do not have any backup but those data are really crucial for me. Please anyone can tell me how to recover cut data from memory card."
The above-given queries are just one among thousands asked by genuine users on the internet forums. While some only require to recover deleted photos from Sandisk pen drive. After going through a bunch of similar queries, I have decided to write an article on how to recover files lost during the cut and paste of Windows 10. You can select your desired method and carry out USB deleted data recovery software easily.
Where Do Cut Files Go? How to Recover Data from Cut and Paste
Do you know where do they cut files go after the Cut files and paste file operation? Few users may think that when they lost cut files on Windows PC or USB, SD card, they may find them in the Recycle Bin, but it turns out to be wrong. The Recycle Bin only collects deleted files on Windows PC.
In fact, when you cut an item, it disappears from your screen and becomes transparent. But it's kept on the virtual clipboard, so you can recover corrupted data from the pen drive it using the paste option.
The fast way to recover lost cut files is to press: Ctrl + Z keys to cancel the cut operation. If this doesn't work, is it possible for you to recover cut files from USB? Don't worry. Sysdaddy software has collected some reliable methods for you to apply and recover deleted files from pen drive with ease now. You can download and install the utility by clicking the below button.
How to Recover Cut Data from Pen Drive Without Any Software
If you lost crucial data file due to cut on a USB or external external storage device, you may try below tips for a full restoration of your lost cut files.
Stop all operations on your usb drive or pen drive
If you are a Windows user, press Ctrl + Z to undo the cut, and you may be capable to display the lost cut files back on your USB or SD card. And check if the lost files are back or not.
If Ctrl + Z fails to undo the cut operation on your Windows system, you'll need powerful file recovery software for help.
Here we'd like to recommend you try SYSDaddy Pen drive recovery software for restoring lost cut data in the easiest way. Now we will know about pen drive recovery software to recover cut files from pen drive.
How to Recover Cut Data from Pen Drive Using Professional Software
With the help of this software users can recover files lost during cut and paste windows 10. It has capability to recover all types of data such as pictures, videos, audio's and multimedia etc. It is easy to use anyone can use this software without any hassle.
It can recover permanently deleted data from pen drive. This software can recover unlimited data from pen drive, usb drive, SD card, and memory card without any file size issue.
Steps to Recover Data from Cut and Paste
Now we will now the working steps of the tool. You can use this software by following below simple steps.
Step 1. Now tool provides Two recovery modes, select scan option to recover deleted excel files from USB.
Step 2. Now tool provides preview of lost data files and folders in software panel 
Step 3. Save pen drive data at any desired location.
Author Suggestion
We have discussed the two different approaches to recover cut data from pen drive. User has choice to choose either method as per the requirement and recover data from cut and paste windows 10 Both the methods work fine and are tested under suitable conditions and apparatus. But as per expert recommendation, Pen drive data recovery software is the better choice.
FAQ's
Can I recover cut data from pen drive?
Try the above-mentioned software to recover lost and damaged data from pen drive.