How to Recover Data from Virus Infected Pen Drive?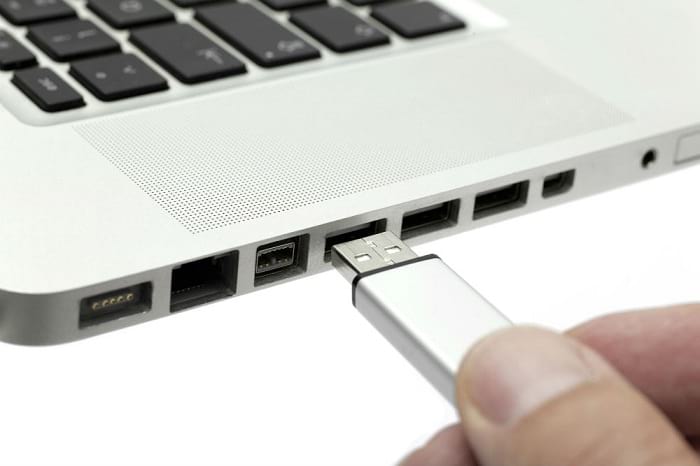 Summary: A pen drive can be easily infected by a virus that causes deletion, corruption, and alteration of data which leads to data disaster. If your pen drive gets infected. Then don't worry! You can solve this problem in just a few minutes. Surprise to hear this, Don't be..! It's true. In this article, we will show you the best ways that will definitely help you to recover data from virus infected pen drive.
Pen drive is a data storage portable device, and are of great use because of their small size and huge storage capacity. Users can store any type of data file whether it is an image, audio, video, text files, documents, and many more. But these drives are not safe from virus attack, due to which data stored in the pen drive may get corrupted and deleted, which result in inaccessibility of data. Users may face various problems when their pen drive is infected by virus. Some of them are mentioned below:
Pen drive corruption: When the pen drive is affected by the virus it may become corrupt and restrict you from accessing the data.
Files Deletion: When the pen drive is infected by virus then the files and folders stored in the USB drive may get deleted without any notification.
Malfunctioning of Drive: A virus affected pen drive may function abnormally and creating problems while accessing it.
Data Alteration: Sometimes virus may modify the data stored in pen drive or create unnecessary folder shortcuts.
Infect the System: Once the infected pen drive connects to the system then it infects the system as soon as you double click on the pen drive icon shown on your computer.
Let's Understand A Users Query:
"I have a Samsung pen drive containing all my important data/documents. When I connect it to my laptop I found, it was infected by virus and most of the files got deleted. I really need to get them back but I don't know the exact process to recover data from virus infected flash drive. Can you help me to recover data?"
Before jumping onto the solution part let's get to know some safety measures to avoid virus infection:
Scan your pen drive on regular basis before accessing files from it.
Avoid downloading or saving of unsecured data.
Carry out the antivirus scan, as soon as you come across virus infection.
Use genuine antivirus software for scanning your pen drive.
Do not use your pen drive on public computers, use it only with the safe computer.
Method 1. How To Recover Data From Virus Infected Pen Drive Using CMD
Follow the below-given steps to retrieve data from a virus attacked pen drive:
Connect your infected Pen Drive to your PC, and press Win + R to the Run Program.
Type cmd and then click OK.

Type ATTRIB -H -R -S /S /D I:*.*, in the command prompt wizard (here 'I' is the USB drive letter. You should replace 'I' depending on your own USB drive letter shown on the computer)
Press Enter Key. Windows start repairing the virus-infected pen drive, once the process is completed. You can look for them in your Pen Drive.
Method 2. How To Retrieve Data From Virus Infected Pen Drive Using A Professional Tool:
If you cannot find the required data after utilizing the above-stated manual way, then you just need to make use of professional software i.e. USB Drive Deleted Data Recovery Software. You can download this utility on Windows OS. It is an eminent software that is capable of recovering deleted excel files from USB drive, flash drive, and memory card.

The software is designed with a user-friendly interface which makes it easy for the users to work with this utility. Moreover, the software is compatible with all brands of pen drive and supports recovery from exFAT, FAT & NTFS formatted pen drive.
Working Steps of the software:
Step 1. Download & Run tool and click on the refresh button to view the newly attached pen drive without closing the software.
Step 2. Select "Scan" for Deleted or Corrupted data recovery.
Step 3. Preview recovered permanently deleted data from Pen Drive. The software will highlight the deleted data in red color.
Step 4. Click on "Save" to restore data at any desired location.
Why Does Expert Choose Automated Tool Over CMD?
USB drive recovery utility and CMD, both can be used to recover data from virus-infected pen drive. With the help of software, users can recover formatted video from Sony USB drive. But, with CMD you can only recover hidden files from a pen drive, which can also be done with this software.
Thus, if you want to retrieve data files from a pen drive, we always recommend you to use this proficient tool. Moreover, the software is integrated with a lot of advantages such as:
Recover & Restore videos, excel, images, documents from pen drive.
Provide the preview of complete data with associated attributes.
Provides two separate options for Formatted Scan and Normal Scan.
Gives a refresh button to view the newly attached pen drive.
Option to save either selected files or complete data after recovery.
Highlighted permanently deleted files Red color.
Compatible with all versions of the Windows Operating system.
Author Suggestion
In the above blog, we have discussed two simple approaches to recover data from virus infected pen drive. One method uses CMD, while the other is a professional third-party utility. You can choose any of the methods as per your requirement. However, we always recommend users try this professional software. It is available in two versions, free and paid. You can test the demo version as it is 100% safe and secure to download and effectively recover files from a flash drive that needs to be formatted without any hassle.