PDF File is Locked How to Unlock it – User Query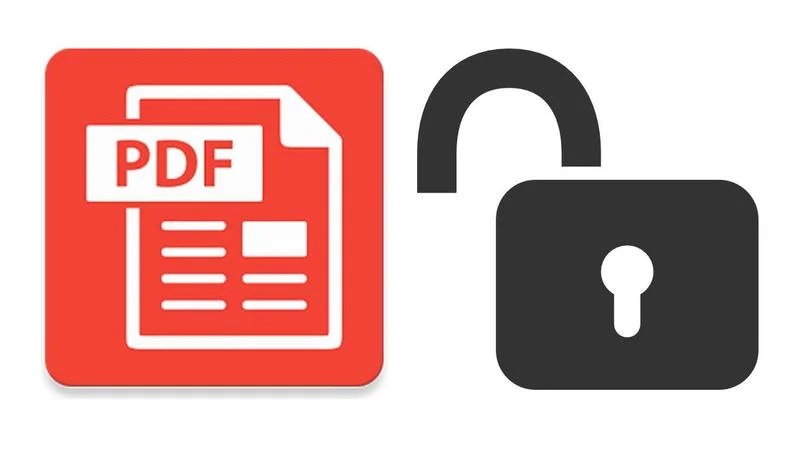 Practical User's Query
My PDF file is locked How to unlock it? Please help!

– George, Texas

As a chartered accountant, I get so many locked bank statements PDF. And to unlock them one-by-one delays my important tasks that need more of my focus. So, I want a quick solution to unlock multiple PDF files. And by quick I mean I don't want to type the password and open each file separately.

– Erick, Baltimore
Why I have taken these 2 specific queries? Because both George & Erick want to do the same thing. That is, remove the password from the PDF document. But, one is asking in general how to unlock a PDF file while the other person wants a solution by which he does not have to unlock them one-by-one as it's affecting his productivity.
In this blog, I am going to talk about a general solution using Adobe Acrobat Pro and a quick Professional recommended solution. 
Also, I would like to mention if you are looking for a PDF file unlock trick removing an unknown password. Then this article is NOT for you. But, if you want to remove restrictions from the PDF without a permission password then, you can use the Hassle-Free PDF Password Remover tool. 
PDF File is Locked How to Unlock it?
Many of you are familiar with the name "Adobe". They developed 'Portable Document Format' which you all know simply as PDF. Along with this they created a PDF family of software that is used to create, manipulate, encrypt, sign the PDF, and much more.
Read More
Solved Using Adobe Acrobat PRO
Using Adobe Acrobat Pro you can remove the password from the PDF, kindly follow these steps to know more:
Open your locked PDF in Acrobat
Using the 'Unlock' tool: select "Tools" > "Protect" > "Encrypt" > "Remove Security."
Remove Security: If your document has User-level security, click "OK" to remove it from the document. If your document has a permissions password, type it in the "Enter Password" box, then click "OK."
Click "OK" once more to complete the process.
See it's an amazing and top-class utility. With this, you cannot just remove the password but can do a lot more things related to PDF.
Note –

The biggest downside is that you have to pay for their monthly subscription to enjoy their service. They charge you somewhat around $15 every month. And not only this they require an annual commitment.
And many of you don't want to pay. Because you will not use its other features. And when you don't want the other features then, why to pay for it? So, to overcome this problem, I will tell you about an amazing alternative.
PDF file is locked How to unlock it? Automated Method
Coming back to Erick's query. He wants a solution that can unlock Multiple PDF files in one go. This tool has this capability to handle multiple PDFs at once, which Acrobat hasn't. Also, George just wants to unlock the PDF. He can use this software without paying for an annual subscription.
For Windows
For Mac
Steps by Step Guide to Unlock Locked PDF
First and foremost, download the utility and follow the steps given below to know how to unlock the locked PDF files –
1. Following that, click on Add File or Add Folder option from the appearing window
2. Now, choose from Save and Print option.
3. After that, click on Unlock button to start the process.
4. Eventually, the PDF files are successfully unlocked.
5. At last, the message will pop up when the PDF will get unlocked successfully. Click OK to proceed further.
Advantages of Using This Tool
The biggest advantage of this tool is that it can remove PDF restrictions like editing, copying, signing, commenting, filling, etc. And you don't have to provide a permission password for it. Acrobat too removes restrictions but you have to provide a permission password for it.
Conclusion
PDFs are the most useable and easy way to go to for sharing crucial datafile. But, what if the PDF file is locked? Therefore, to make you feel relax, in this guide, we have discussed two ways to unlock PDF files
As of now, I hope you know how to unlock PDFs using Acrobat Pro and it's more affordable and efficient alternative. This is a very common query and most of you aren't informed about PDF security and how to remove it. But now after this blog, you know all the possible solutions.
However, now it's your decision which tool to go for according to your convenience and need.
FAQ
Q: Is the opening password for PDF is different from permission password?
Yes, a permission password is used to set restrictions on the PDF files by the owner. You can open a restricted file if it's not password-protected.
Q: Can this application remove PDF restrictions as well?
Of course, yes, the tool is equipped to remove both types of PDF passwords.
Q: I don't have the permission password, can this tool still works?
Certainly yes, this software does not need a permission password to remove PDF restrictions.
Q: I have multiple important PDF documents with me that I want to unlock without any formatting problem.
Don't worry, your PDF files are completely safe with this tool. There will be no unnecessary page breaks or margin gaps. PDF attachments will be carefully preserved by this tool.