Unlock PDF Form Fields on Windows & Mac OS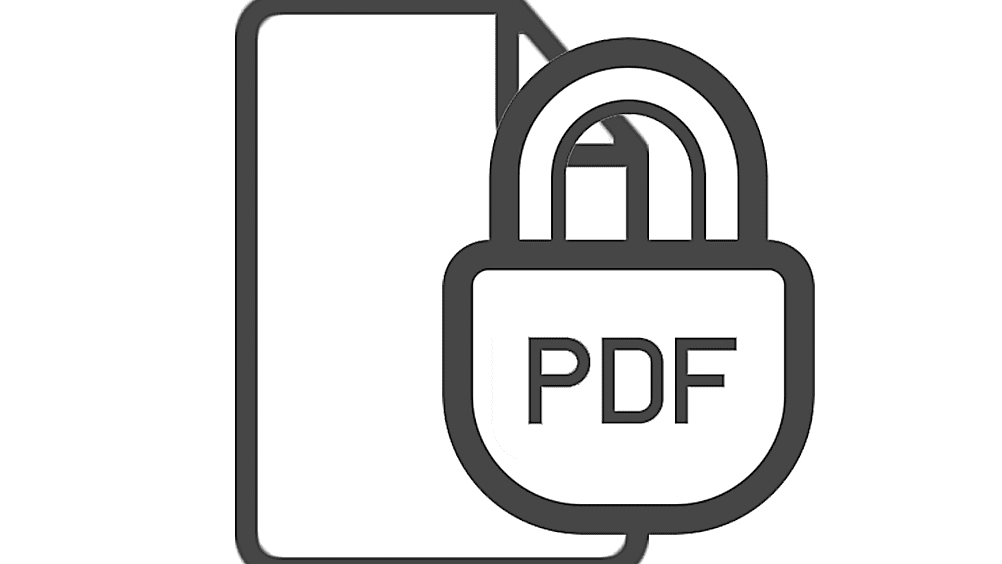 Mostly, people after filling a PDF form tend to lock it with a permission password to avoid anyone changing or manipulating the information present in the form. These forms can be any government applications like Internal Revenue Services W-9, request forms, or the forms containing any personal information. So, Dear APPLICANTS, who are trying to fill locked forms. You can unlock PDF form fields by using Adobe Acrobat Pro DC. But for using Acrobat Pro you need to have a permission password.
Don't have the permission password? No problem!
In the blog, I will tell you how to unlock a PDF form using an automated tool.
Tool to Unlock PDF Form Fields on MAC & Windows
PDF File Unlocker tool will covert a flatten or non-editable PDF into a fillable PDF without a permission password. This utility efficiently remove password from PDF form fields without any data loss or issues in page layout .
In the upcoming sections you will get to know how to unlock form fields in PDF using the tool.
This tool is available for both Windows and Mac users. Besides removing filling restriction, it can also remove these following restrictions:
Editing
Printing
Signing
Extracting pages
Document assembly
Commenting
Copying
You can download FREE edition of the software here:

For Windows:

For Mac OS:
How to Unlock PDF Forms on Windows OS
The tool has a self-explanatory interface. You don't have to be a technical expert to run the tool. Just follow these steps:
Step 1. Download & Install the tool on Windows OS.
Step 2. Insert PDF forms using Add File(s)/ Add Folder(s).
Step 3. Click the 'Unlock' to start the process.
Step 4. Process completion message will pop up
Steps to Unlock PDF Form Field on Mac OS X
Step 1. Launch the Mac tool and click on 'Add File(s) / Add Folder(s).
Step 2. Click on 'Unlock' to unlock PDF form fields
Step 3. Unlock process completed successfully.
After performing these steps, your PDF form will become fillable.
Why to Use this Tool to Unlock PDF Form Fields
Now, IMAGINE a situation where you have multiple locked PDFs with you. To unlock these PDFs, you use an unreliable tool which after unlocking, distorts the quality of the images, deletes PDF attachments, changes formatting. And these things had happened in the past with the people who have used untrusted solutions.
But, SysTools hard-working software programmers have designed this tool to overcome all these above-mentioned problems.
It will maintain the quality of the images
It takes care of all types of PDF attachments
Maintains original formatting and avoids distorting texts
Unlock multiple PDF files with business or enterprise license
Allows permissions to copy, edit & print password protected PDF
Also, your computer system is SAFE and hence, will not crash after using this tool.
To Fill PDF Form Use Adobe Reader DC 
Adobe Reader DC is a free application that is available for Windows, Mac & Android. With the help of this application, you can view, comment, print, sign, and fill the PDF form. Follow these below steps to fill the PDF form:
1- Left-click on PDF file and open with Adobe Acrobat Reader DC
2- Select Tools in the menu and click Fill & Sign
3- Now click on the icon which appears like a pen
However, if you don't see any Fill & sign option, kindly upgrade your Adobe Reader DC. 
Author Suggestion
In this write-up, I have mentioned a trusted solution to show you how to unlock a PDF form.  Then, you can use Adobe Reader DC to fill the PDF form. If you have a secured PDF and you don't know the permission password, then Adobe Acrobat can't help. You have to Unlock PDF form fields using the given automated tool or any other software of your choice. You can install the free edition of the tool.