Outlook OST File Cannot be Opened – Error Solved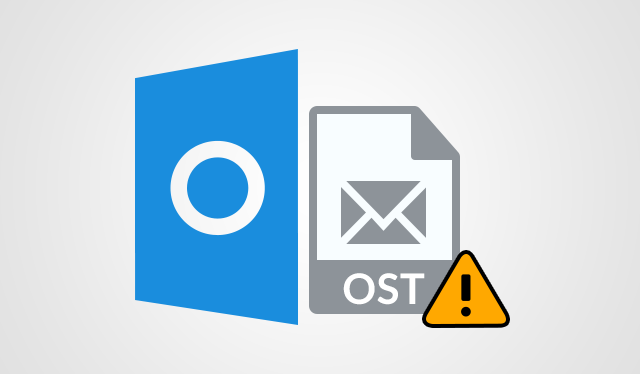 Searching for a solution to solve the "Outlook OST file cannot be opened" error? Do not worry. In this article, you will get a perfect and genuine solution using which users can easily access their OST data files.
Table of Content:
Overview of Outlook OST File?
An OST is an offline folder file in MS Outlook. The file makes it possible for the users to work offline and synchronize the work the next time they connect to the internet.
But sometimes, Outlook showing OST file could not access. There are various reasons for this problem.
Instant Solution: If you to fix corruption from the OST file, you can use an expert-recommended  SYSDaddy Exchange OST Recovery Tool. This will help you to recover deleted, corrupted, and orphaned offline data files from all Outlook versions. It supports to repair of damaged, deleted, and orphaned OST files.
Why OST File Cannot Be Accessed?
Improper installation of Outlook.
Importing OST file in an improper way.
Interruption while sharing OST files and network.
Virus or malware attack.
Outlook exchange server is deleted and your OST file is orphaned.
Synchronization issue between OST file and Exchange server mailbox.
Methods to Fix Outlook OST File Cannot Be Opened
The primary thing a user can do to fix the issue is with manual approaches. Here, we will discuss solutions in order to make them open.
Solution 1. Close all the Processes related to Outlook.
Solution 2. Disable the Cached Exchange Mode in Outlook.
Solution 3. Disable the Outlook Add-ins.
Solution 4. Remove corruption from the OST file.
How to Fix Damaged Outlook Offline Data File
The error of OST file cannot be opened is often due to when the file is corrupt. Users can repair the Offline data files with an Outlook utility called scanPST.exe. Following are the steps to do so:-
Step 1. Go to the default location of MS Outlook, search for Inbox Repair Tool.
Step 2. Click the Browse button and select the damaged OST file.
Step 3. Hit the Start button to begin the repairing process.
Step 4. After completion of the process, click 'OK'.
What are The Causes Behind 'Scanpst.exe is not Responding'?
Below are some of the cases when the Inbox Repair Tool fails to repair Outlook data files are:-
1. Large-sized Files.
2. Highly corrupted files.
3. Network and encrypted files.
Because of the limitations of Scanpst.exe, it fails to repair and the user is unable to open the data files. Such corrupted files can be fixed with the help automated tool. This software will fix corruption and also save OST file as PST format accurately. It also splits up large-sized files. With this professional tool, you can easily restore and save data such as emails, calendars, contacts, text files, and more.
Steps to Remove Corruption From OST File by this tool:
Step 1. Launch the application on your computer and click on Add file.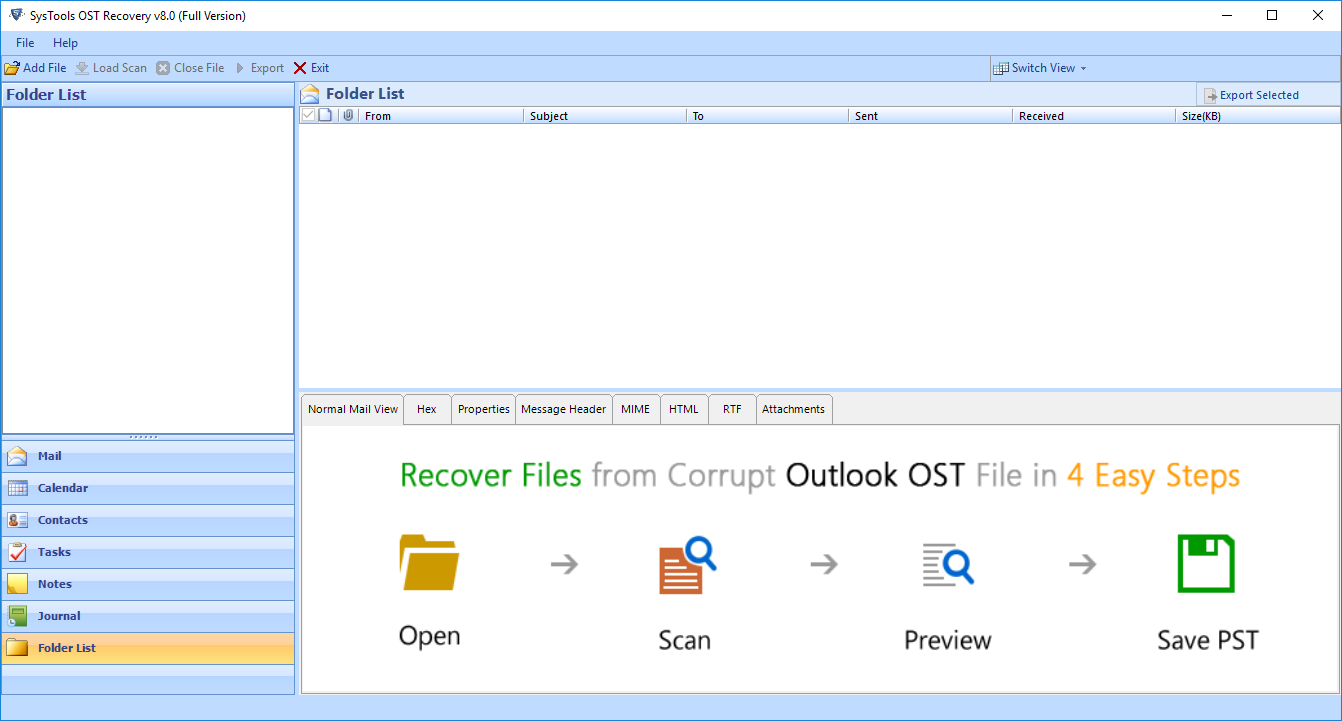 Step 2. Select file from system or search file from the drive.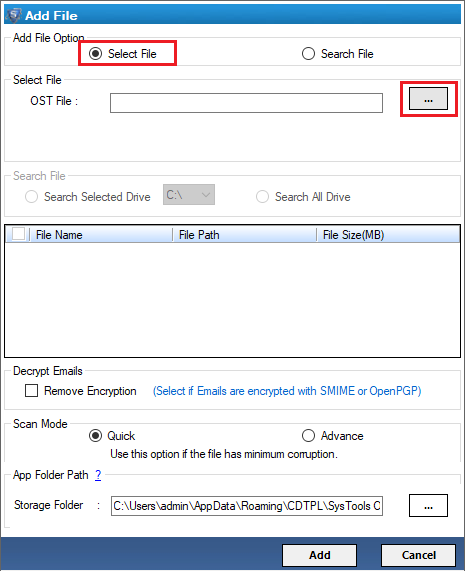 Step 3. Choose Quick Scan or Advance Scan as per your requirements.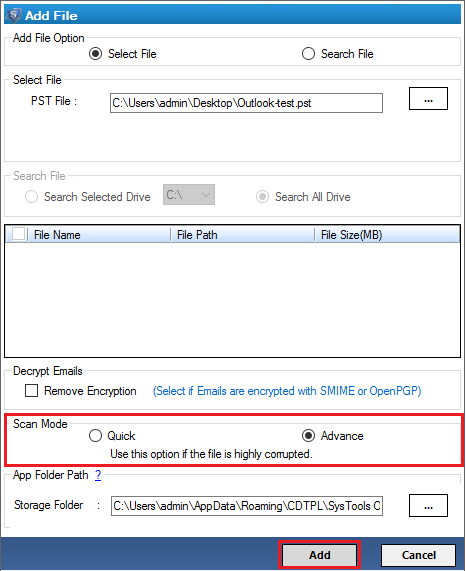 Step 4. After scanning, it shows the preview of scanned data.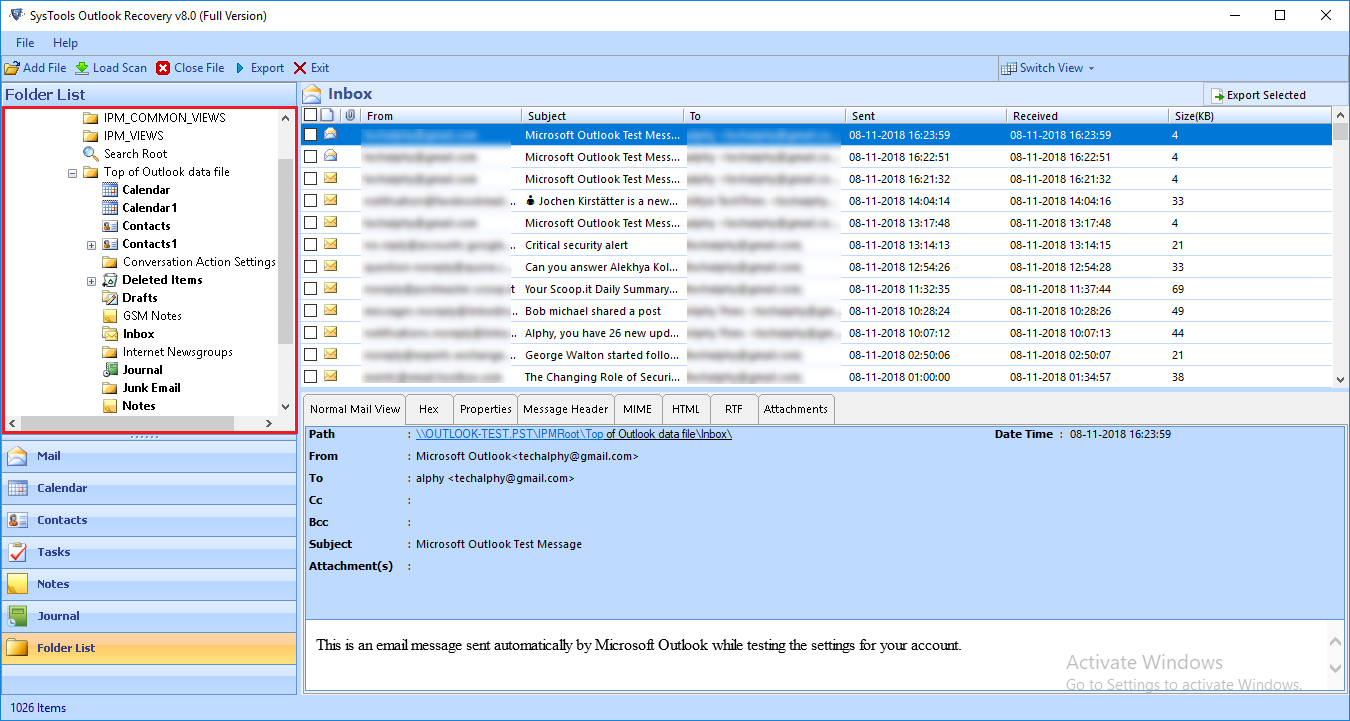 Step 5. Click on the Export button after preview and select PST format.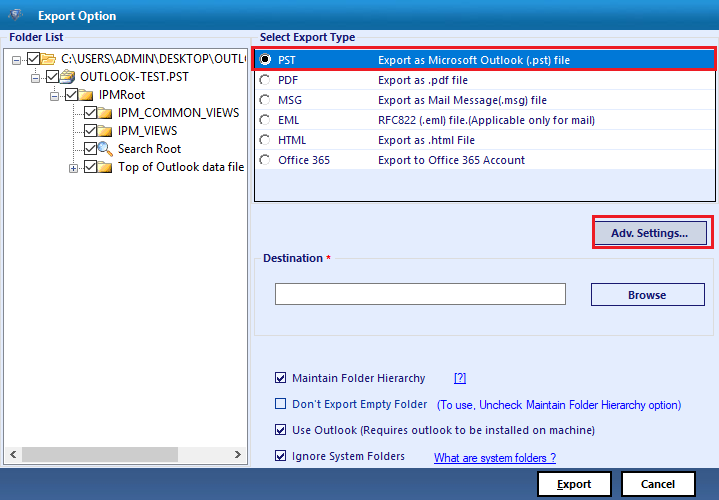 Step 6. Select the Destination where you want to save the exported file.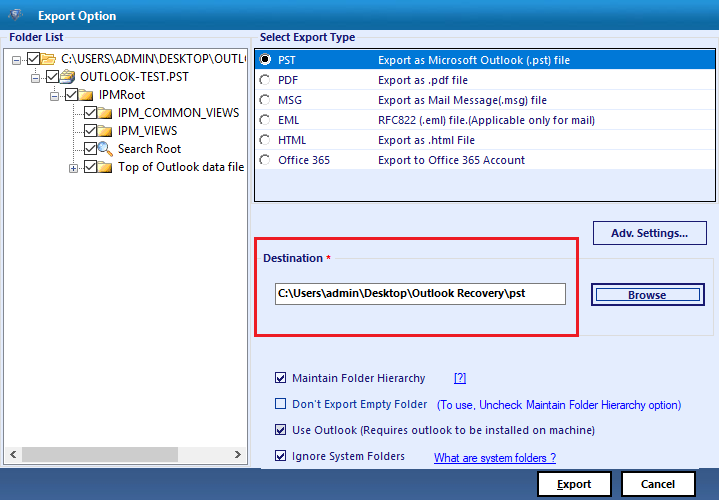 Step 7. Hit the Export button.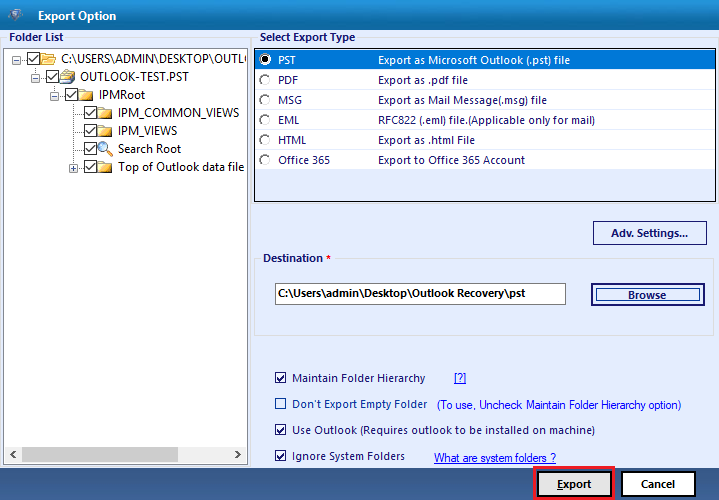 After conversion, you can import PST file into Outlook 2019, 2016, 2013, 2010.
Features of the Automated Solution:
1. Extract and recover deleted emails from OST files.
2. Decrypt OST email file by removing S/MMIE and opening PGP encryption.
3. Displays deleted items in red color after scanning.
4. Supports for MS Outlook 2019, 2016, 2013, 2010, 2007.
Read more: How to Open Orphan OST file
Conclusion:
In this article, we have given you both the options manual, as well as the automated approach through which you can find your answer to Outlook OST File Cannot be Opened error. But, with the manual approach user faces difficulty if he/she does not have proper technical knowledge. In addition, it takes a lot of time and is not accurate all the time due to human mistakes. Therefore, we suggest you go with the tool as it is more faster and reliable.