How to Recover Deleted Data from SSD? – Know Here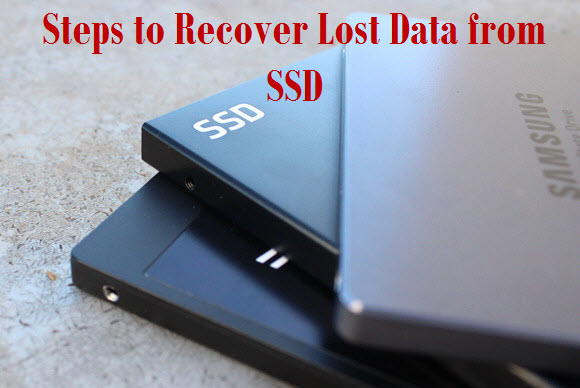 Have you lost your important data from the SSD drive? Do you want to recover deleted data from SSD? If yes, then don't fret, you can restore deleted files from SSD easily. To help you out, we have come up with the best solution in this guide. Give it a reading to know more in a precise manner.
Though, a solid-state drive is commonly known as SSD, which is also a storage device. By the time, SSD's are replacing hard disks day-by-day due to many reasons which we will tell you later on.
However, SSD has advanced features and security but you can lose your data from SSD drive also. If it happens you start searching for a reliable solution to recover it, recovering it was not easy before, but, now you can recover your data in an easy way.
We will be going to introduce the best way to help you out but before going to the solutions, let us know a little about the SSD drive and its features in comparison to the hard drive.
What is Solid State Drive?
Solid State Drive usually called an SSD drive, consists of a memory chip to read and write data. It is a storage device and currently, SSD is in demand because it has some advanced features as compared to the hard drive.
Access time is faster in SSD.
The access time of an SSD does not depend on a read and write interface head synchronizing with a data sector on a rotating disk.
SSD's are immune to strong magnetic fields which can sanitize a hard drive.
SSD also provides greater physical resilience to physical vibration, shock, and extreme temperature fluctuations.
You can also read this to learn: Recover deleted data from hard drive
Methods to Recover Deleted Data from SSD
There are two different methods to retrieve deleted files from SSD:-
You can get back deleted files from hard drive using the software or by using the manual method. But manual method has some major drawbacks and you can lose your data permanently in between the recovery process.
So, if your data is very important then you should use automated software to retrieve permanently deleted video files from computer. Because automated software is safe and reliable.
Recover Deleted Data From SSD Manually
As we know, every Window OS has a recycle bin folder. So, the recycle bin stores all the deleted files/folders. But, recycle bin does not store permanently deleted files. Therefore, you can restore deleted files from SSD very easily. But it has some drawbacks, so be careful while recovering your data.
Step 1 – First and foremost, find the Icon of a recycle-bin folder. Do a right-click on the icon and select the open button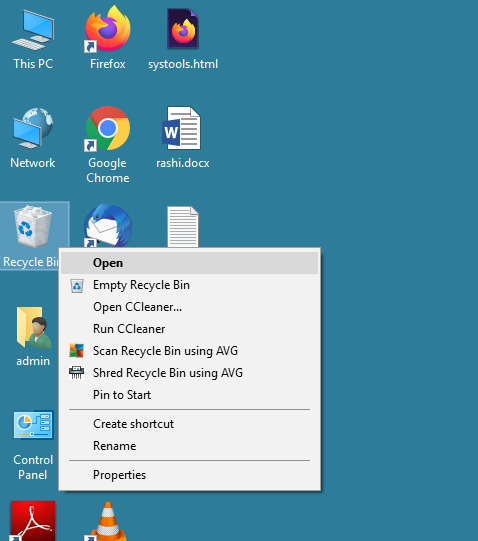 Step 2 – Then after, select all the deleted files which you want to restore
Step 3 – Now, do a right-click on the selected files/ folders and click on restore button to recover deleted files from SSD drive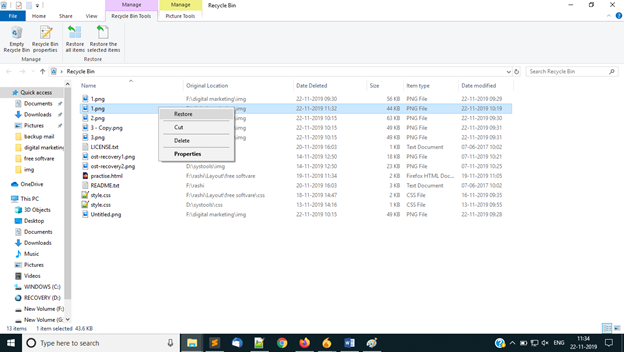 Step 4 – The original files/ folders will disappear from the recycle bin folder
Step 5 – The last and final step is to check whether the data is recovered or not, you need to check the original location of the data.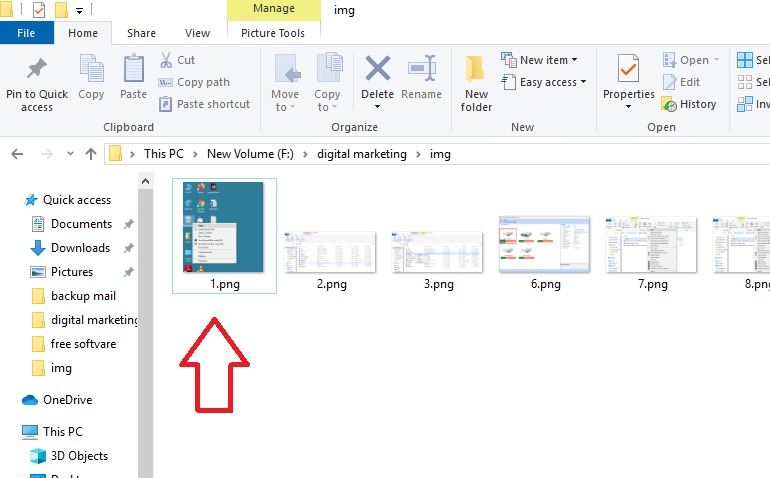 Note:- You can not recover permanently deleted files and folders using manual method, this means that the data which is deleted using shift + delete key can not be recovered.
How to Retrieve Deleted Files from SSD? Use Automated Solution
You can download SYSDaddy SSD Data Recovery Software to restore deleted music files from computer. Because this software is reliable, safe and secure, it will recover your complete data from SSD easily. Moreover, it is recommended by the experts.
Firstly, select scan option only when you need to recover deleted doc files in Windows. And also when you want to recover corrupted files.
After this, the software will show you recovered data in the software panel
Then finally, explore the folder and view complete data. Select the files which you want to recover and do a right-click on the selected files and click on the save option and select a destination for your recovered data.

Key Features of Automated Software

This tools recovers deleted data from SSD properly and safely.
With the help of this software you can also recover data from formatted laptop.
On top of this, it supports to recover data from internal as well as external SSD drive.
Furthermore, it supports different file formats like FAT, exFAT and NTFS.
It is also capable to restore data from GPT and MBR partitions.
In addition, it provides you with a refresh view option to detect newly attached storage device.
Moreover, it highlights the permanently deleted data in red color.

Summing Up

In this post, we have discussed that how you can recover deleted data from SSD. You can recover your important data using the manual method but it has some major drawbacks. So, to overcome those drawbacks you can use the above-mentioned software. As it is secure and expert-recommended method.

FAQ's

Q- Can I Recover Deleted Data from SSD?

Users can retrieve deleted files from SSD with the help of the above-mentioned blog. It helps you to recover normal and permanently deleted data from SSD.

Q- Can we recover shift deleted files in Windows?

Yes, by using Hard Drive Data Recovery Wizard you can recover shift deleted files in any version of Windows. For use of this tool technical knowledge is not required.