How to Recover Permanently Deleted Video Files from Computer with Simple Steps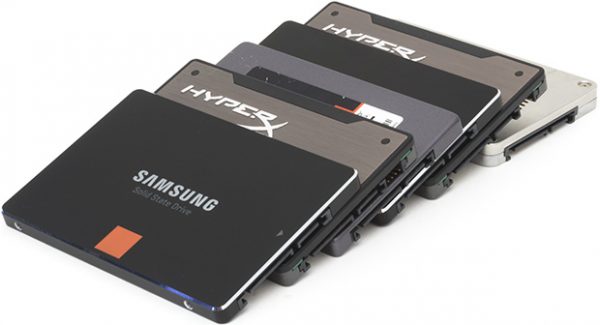 Troubled about shift deleted video files from the laptop? Well, users are not alone. Every day, thousands of users unintentionally delete the crucial videos and want to restore the files once they know their fault. These users make another mistake when they think that shift-deleted data cannot be recovered. Yes, what users just read is right. Is it possible to recover permanently deleted video files from the computer? But for that, users will require an expert solution, like SSD Drive Recovery.
This Tool Perfect Mode to Recover Permanently Deleted Files in Windows 10
This is a professional software developed to address the problem of shift deleted videos from pc Windows 10. This application can restore data from all major brands of hard drive across the world. Whether the SSD drive has FAT, exFAT or NTFS formatting, the tool will work with similar efficiency. Along with restoring data from normal SSD drive, it can also get back your lost video from the formatted SSD drive.
Does not matter what users have shift-deleted from your SSD drive (documents, presentations, PDF, images, multimedia files,) it can be restored with this recovery software. From the restored video files, you can also find for any specific file from the application interface. You can run this software on any Windows Operating Systems edition and Recover Permanently Deleted Video Files from your computer.
Things to Think before Trying Recovery Tool
If users have deleted video permanently from the laptop and want to recover permanently deleted files from computer with software, make sure users follow this checklist.
The crucial thing to do is to keep the SSD drive as it is. Do not open, edit, or write anything on that SSD drive until you recover deleted data from SSD with this tool.
Do not use unreliable manual method that may lead to more data loss.
Before you run the software, make sure that your computer has minimum 100 MB of free storage, 4 GB RAM, and Intel Pentium 1 GHz processor (x86/ x64) or equivalent for smooth operation.
Steps to Recover Permanently Deleted Video Files from Computer are;
Step 1. Download this software and start it on your PC. After that hit on Refresh View button to display it on the screen.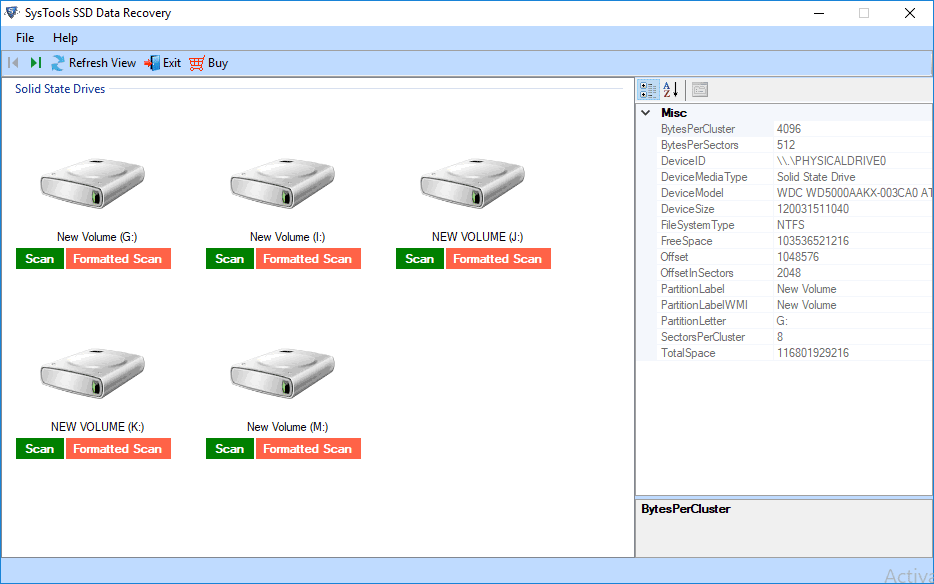 Step 2. Select between Scan and Formatted Scan options for the SSD drive. If the SSD drive has been formatted, select Formatted Scan. Other than, select Scan option.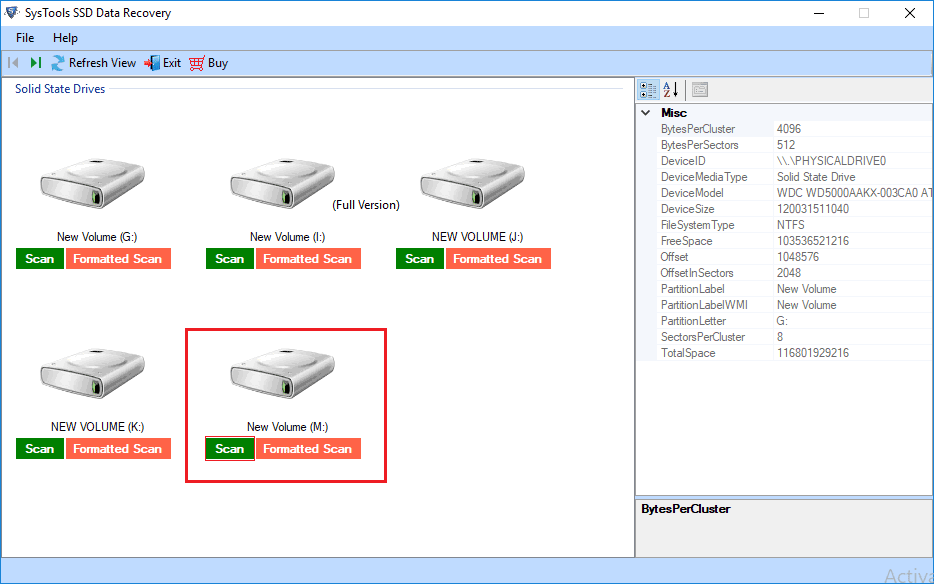 Step 3. The utility will start scanning and show the all list of restored video files. For the comfort of you, complete the restored shift deleted video files will be shown in red color.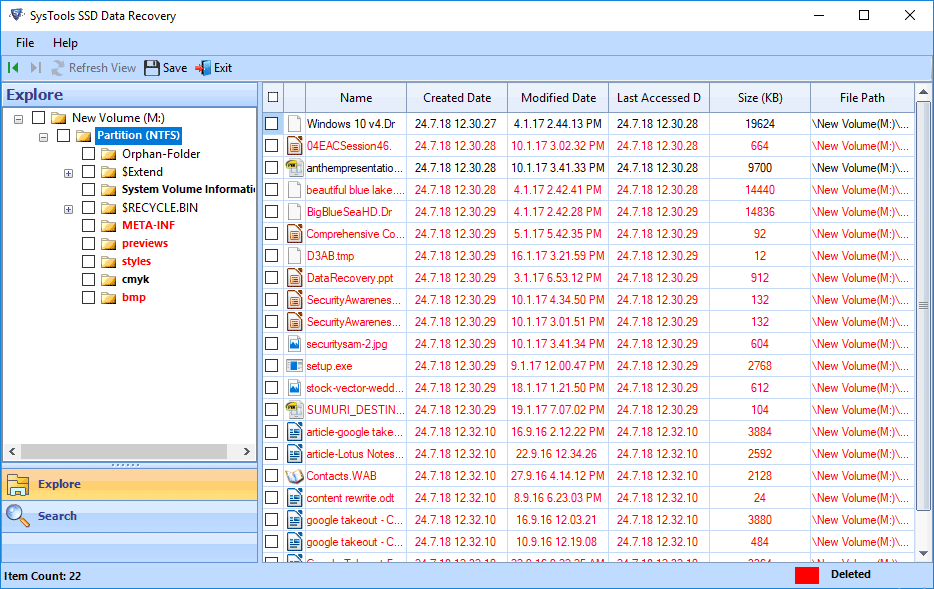 Step 4. Choose the permanently deleted files from SSD users wish to recover from the list of retrieved files and hit on Save button.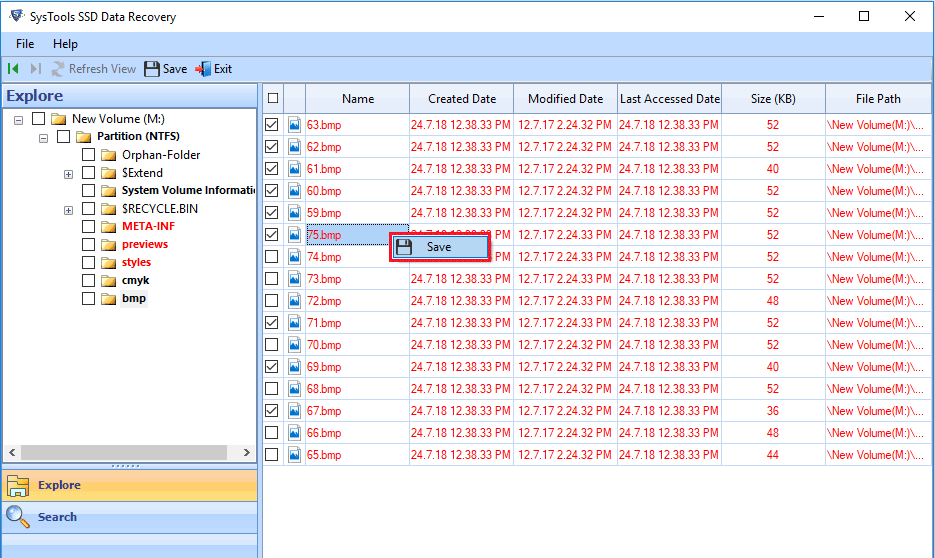 Step 5. Select the destination for storing the restored files so that after the restoring procedure is done, users can access those files from the new location file.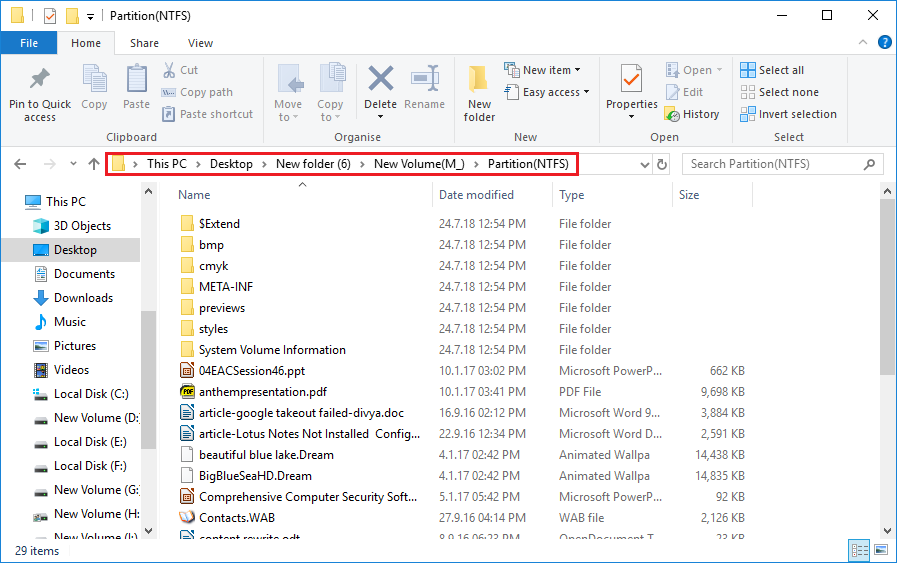 Why Select This Utility? Here are the Answers
With multiple utility available online, This is normal for the readers to wonder: why to select software? Well, users got so many good reasons and we have compiled only a few of them below. Let's go through them one by one.
100% Secure: Application firmly executes its task and does not harm your computer in any way. It does not carry any virus, malware, or spyware and hence certified as a clean tool.
Complete Recovery: This data recovery software executes the recovery of permanently deleted, Shift deleted, lost, corrupted or formatted files from the SSD drive without incurring any hassle. You can simply export the all data of computer even in the primary folder hierarchy.
Rapid Restoration: The advanced technology used in developing the software enables speedy recovery of permanently deleted video files from computer. SSD drive without any size can be.
Easy-to-Use Interface: The interface of this software has been The user interface of this utility is very easy and no technical expertise is needed to run it. So, if users are technically savvy or not users can use it without any help.
Free Demo Version: A demo version of this application is available for free download. With this edition, you can test the functionality of this tool before they decide to purchase the full edition.
24X7 Tech Support: The expert technical support team is waiting 24/7 to assist users at any tool related trouble. If users are facing any issue while trying to recover permanently deleted videos from laptop, tech support can be contacted at any time.
One Year Free Tool Update: Once you purchase the full version of this application, users can avail its updates for free for one year. You do not have to pay anything extra for the updates.
Author Suggestion
SSD Drives are often trusted with the task of porting files or sometimes with saving files as backup. However, permanently deletion of crucial video files can turn out to be drastic for the users. To recover permanently deleted video files from computer, always trust Tool. This utility is trusted by thousands of users for recover permanently deleted files from PC.