Best Methods to Add Outlook Calendar to Google Calendar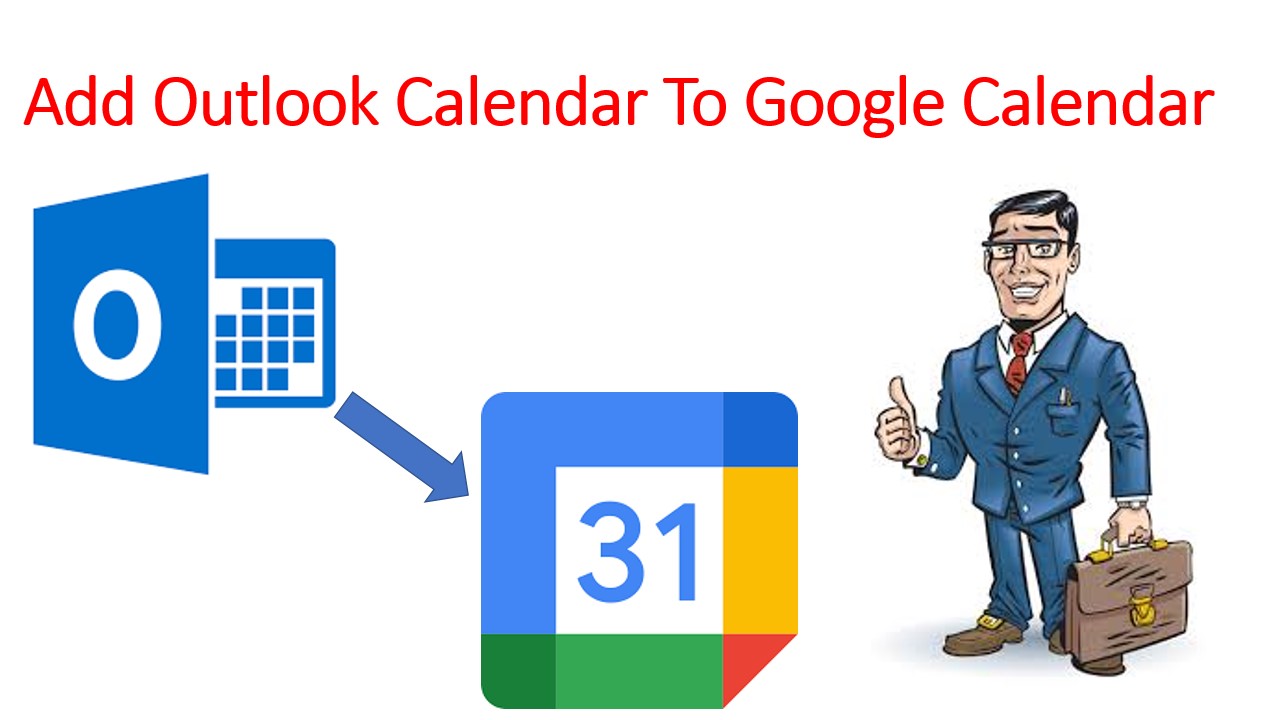 Practical Users Query
"I am willing to access my Outlook calendar data on the go which is saved in PST file. For this reason, I want to add Outlook calendar to Google calendar. Which method, so, should I follow to transfer calendar from PST to Google without much trouble?"
Though, in real life, moving your calendar data is easy. You can rip off the required calendar page and take it wherever you want. In the world of the web, this process is comparatively complex. Whenever someone wants to add Outlook calendar to Google calendar, they have to go through with a lengthy and time-consuming process.
Moreover, to add fuel to the fire, many people do not have a clear idea about the calendar transfer process.
Now, as you have landed on this page, you can leave all your worries aside. This blog will suggest some of the most reliable and accurate methods to add Outlook calendar to Google calendar. So, read the full blog to know the step-by-step guide.
Note: Remember, this blog will discuss moving existing Calendar entries into Google calendar. But, after the data transfer, any changes made on Outlook calendar will not reflect on Google Calendar as we are not syncing the calendars.
How to Add Outlook Calendar to Google Calendar
However, there are two top methods that you can try to transfer calendar from MS Outlook to Google Gmail. These are-
Now, in the following section, we will describe both methods.
Open MS Outlook Calendar in Google Manually
Though this is not a simple method, Outlook does provide an option to export its calendar entries into other applications. Remember that, this technique will not work if the Outlook PST file is already damaged. So, follow the given steps to perform this manual method:
1: Before anything else, start Outlook and open calendar section of it
2. Then, click on File and then Save Calendar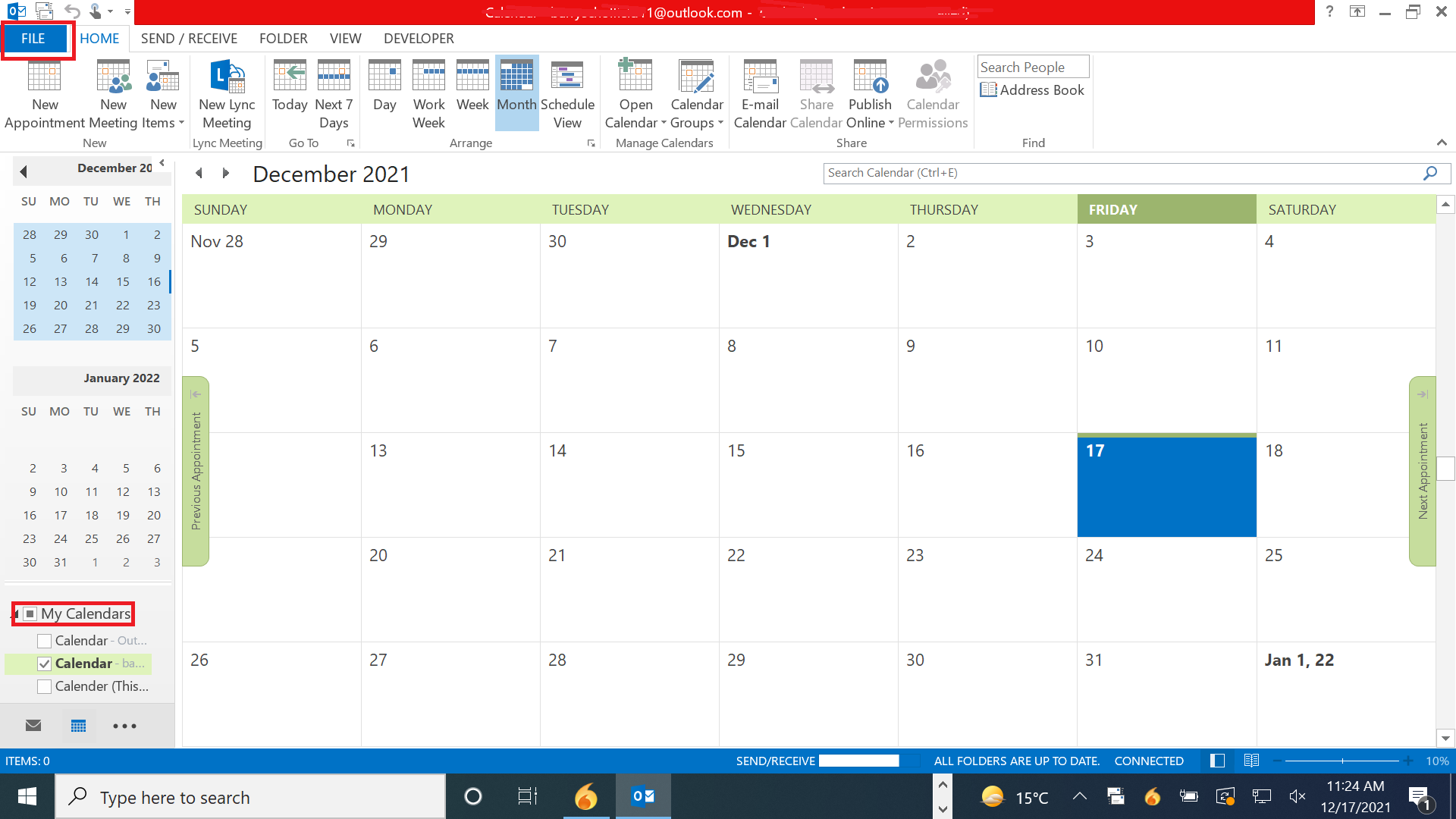 3. Now, the calendar will be ready to be saved. If you are happy with the name and calendar date range, click on Save button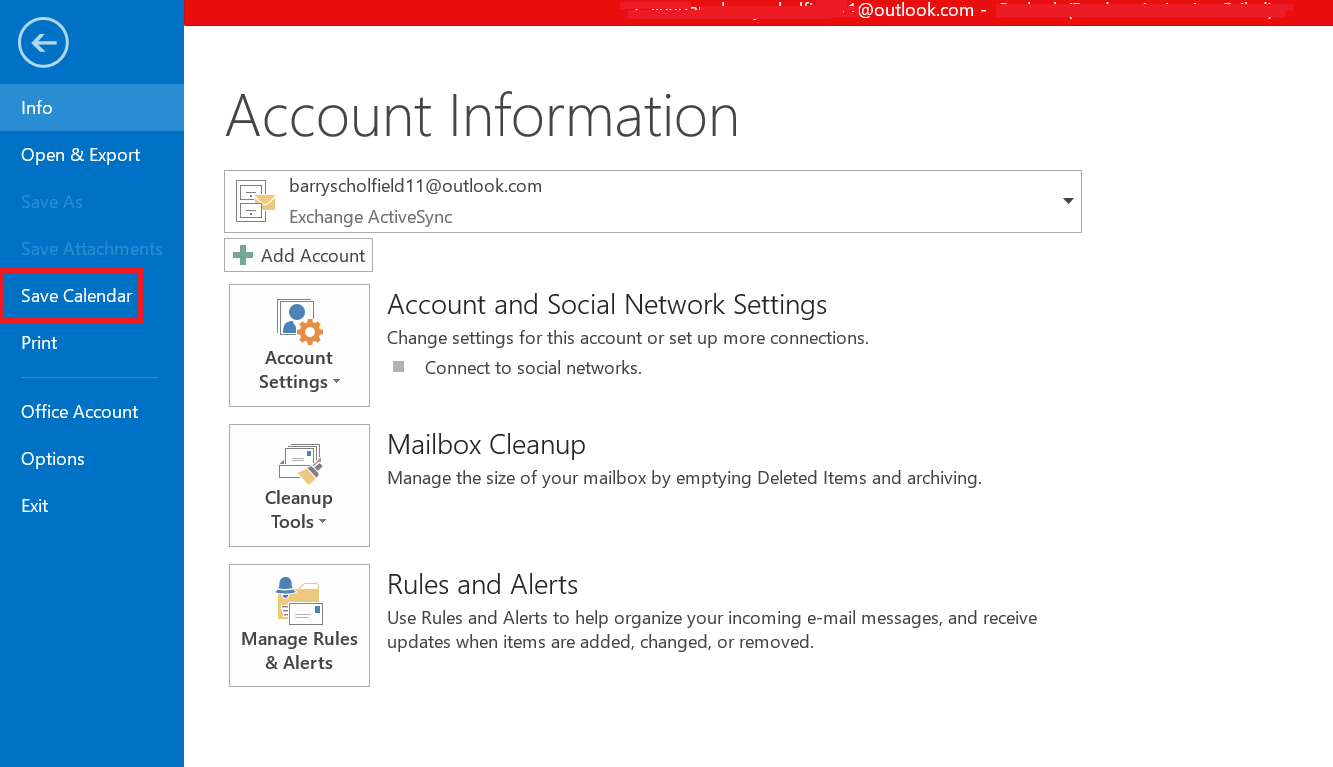 4. But, if you want to make any changes, click on More Options button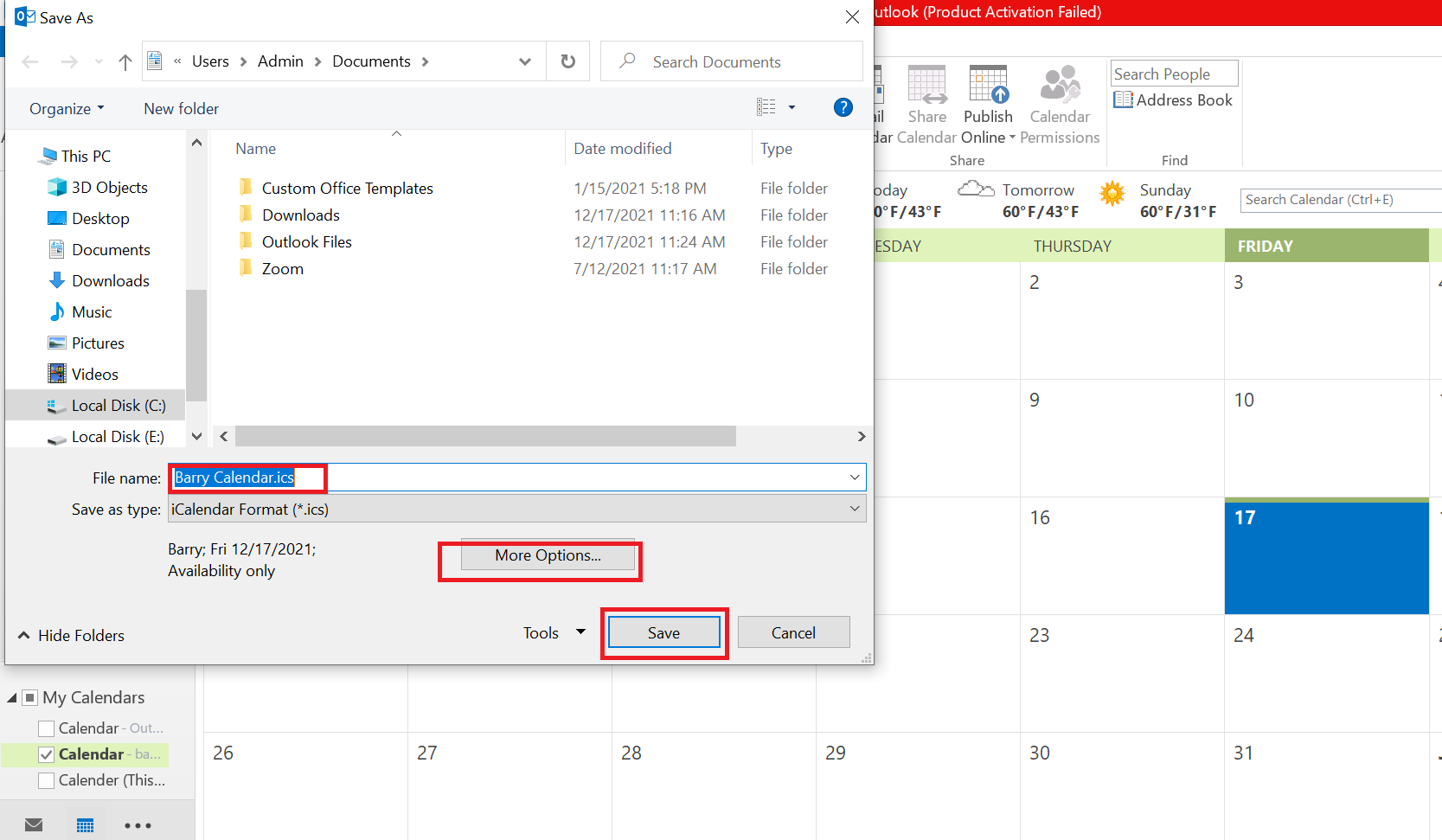 5. After making changes, Click on OK > Save. By doing so, the Outlook calendar will be saved as ICS format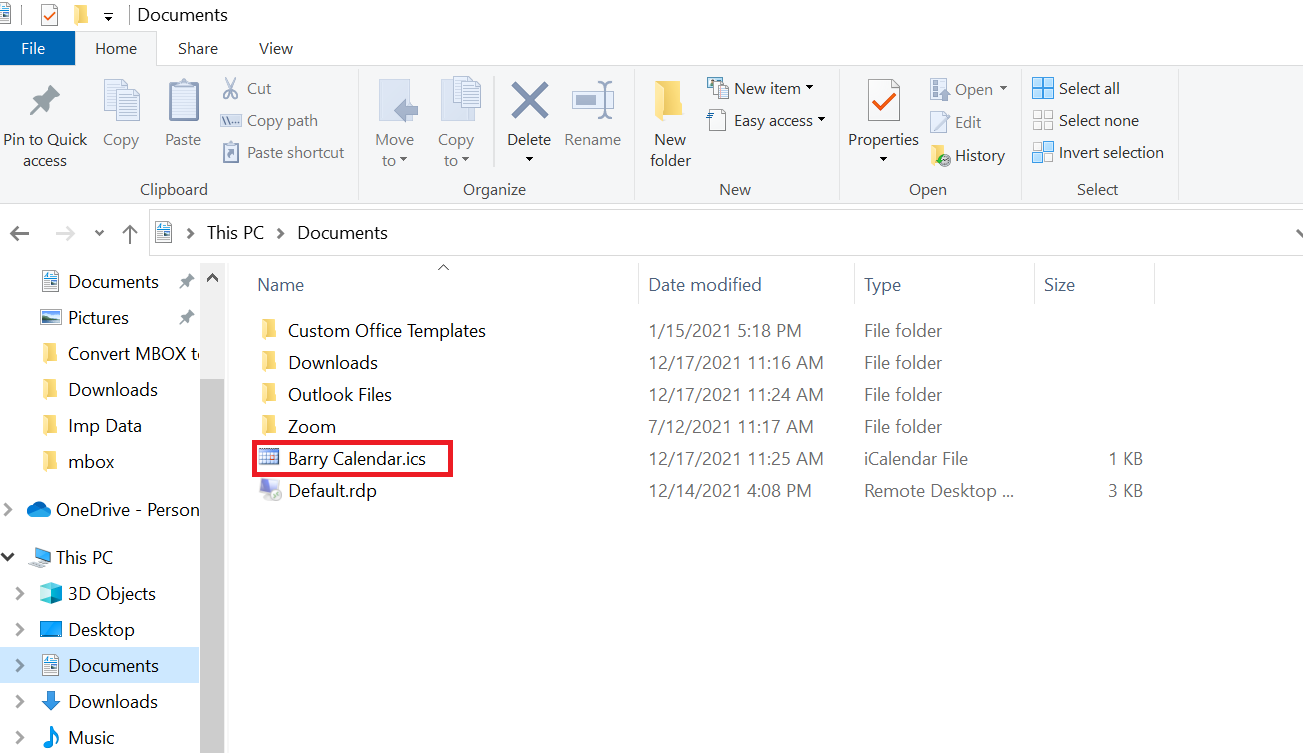 6. After this, login to your Google / Gmail Account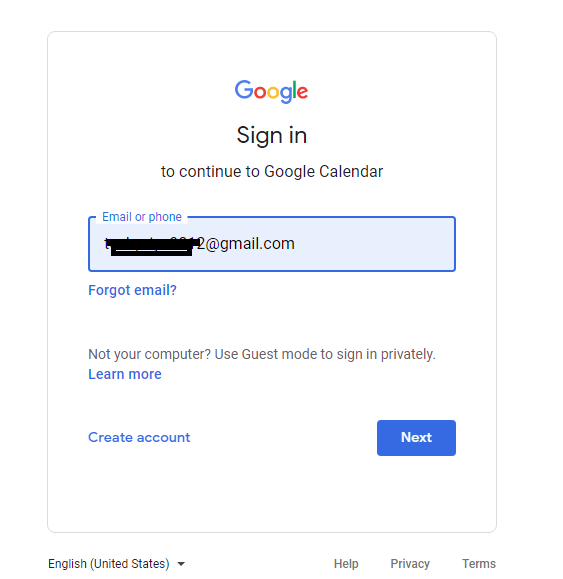 7. After this, click on Calendar and scroll down on the left panel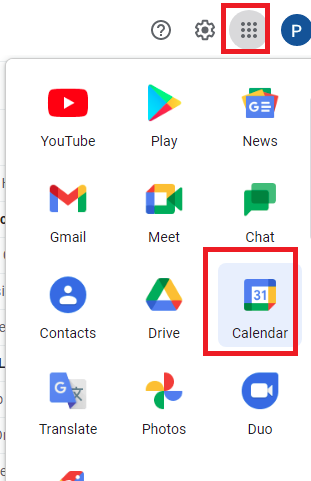 8. Then, mouseclick on Settings and then tap Import and Export option and then Import

9. Now, a new window will open. Under Import section, click on Select File from your computer and add the ICS file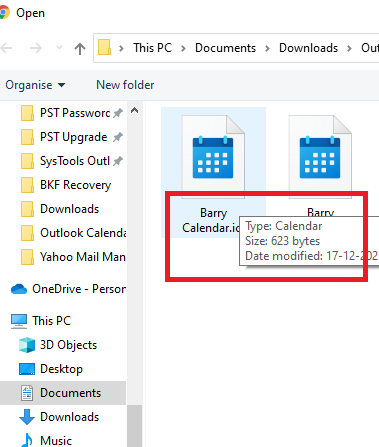 10. Follow this, by choosing any calendar for Add to calendar section
11. Finally, click on Import button to add Outlook calendar to Google calendar.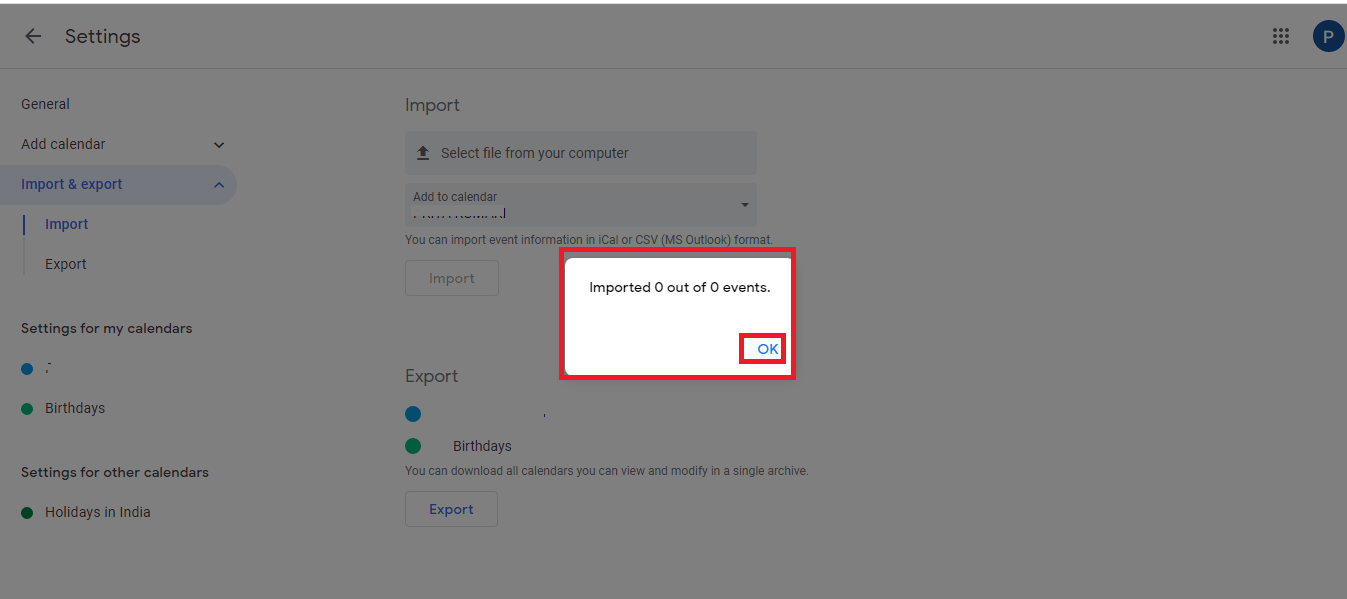 Note:As you can see here, events didn't imported. Therefore, this method is not better to use.
Automated Solution to Open Outlook Calendar in Google
If you want, you can easily get away with the hassle of extracting Outlook calendar data from Outlook. Try SYSDaddy PST File Converter Wizard, the best application to extract and convert MS Outlook calendar data from PST files.
With the help of this utility, you will be able to convert Outlook calendar in ICS format and then add that file to your Google Calendar. In addition, you can process PST files of any size without any data loss.
Furthermore, unlike the manual method it will import all the events and important dates from your Outlook calendar.
Download the application from the buttons given below and use them to open Outlook calendar list easily if you just have PST file
For Windows
For Mac
The best thing about this tool is it works even without Outlook installation. In addition, calendar data can be extracted from PST file even if the file is damaged. Here are the steps to run this tool:
Steps to Add MS Outlook Calendar to Google Calendar
First and foremost, click on Add File button to navigate to the file location and select it
On the next screen, choose ICS file format, which is a standard file type for calendar
Then, apply advance filters to the file
Afterwards, click on the Export button to save the ICS file
Then you can follow from step 6 of the Manual method to import the file in Google Calendar.
Which Method is Better and Why?
The answer to this question is relative. Both methods are popular for accurate results. But, if you want to perform the whole process without spending any money, you should go for the manual method. But if you want quick data migration, the software is the right choice for you.
Apart from these, another point that matters is Outlook installation. If you do not have MS Outlook installed or want to extract data from a corrupted Outlook PST file, then SYSDaddy Software is the only option for you.
Conclusion
However, different online calendars have made our life more organized. For a number of reasons, people may want to add Outlook calendar to Google Calendar. If you are one of them, this blog is beneficial to you. Here we have discussed both manual and automated methods to add calendar from MS Outlook 2016 to Google. Hence, you can follow the methods properly to export schedule data from one email client to another without any error.
Have Doubts? Go Through With Frequently Asked Questions
Q- I have damaged the Outlook calendar file, does this tool fix this?
Yes, without a doubt, it will fix the highly corrupted or damaged Outlook Calendar file.
Q- As my calendars have very important schedules, after adding Outlook calendar to Google calendar with this software, will I get the exact hierarchy?
Obviously yes, we know your data is crucial therefore this application provides a complete hierarchy after the conversion.
Q- I have only a PST file, how can I extract the calendar from it?
Don't fret, with this tool you can select only calendars item individually.