How to Save Emails From Yahoo To EML?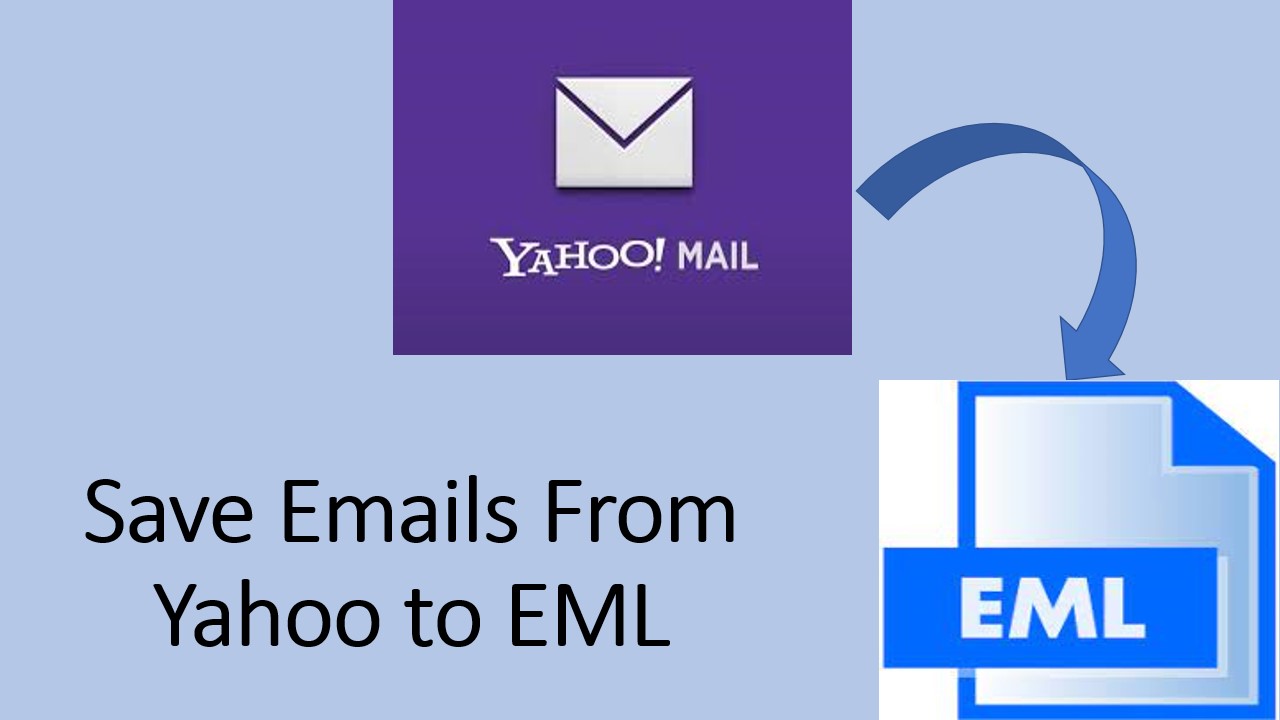 Summary: In this guide, we have shared the accurate methods to save emails from Yahoo to EML in an easy way. The manual method has been described and the SYSDaddy Yahoo Email Backup software is also mentioned as an automated method.
Are you searching for a solution to convert Yahoo emails to EML? Do you want to save Ymail emails to EML? If yes, you are at the right place now, because to make you stress-free we have come with the perfect solution. So, let's begin.
User Query
"I'm planning to save my Yahoo emails to the hard drive, therefore I want to export Yahoo Mail to EML file format. The EML files can be accessed by various email clients like Mozilla Thunderbird. So, can anyone suggest me a way to backup Yahoo emails on the hard drive in EML format?
As we are aware that Yahoo email is a free email client for a long time. Many of you might be planning to migrate from Yahoo mail because it's no longer a secured email client. However, it has been updated many times. Still, it is not safe.
Whereas, the EML file format is the format that is supported by all the email clients. And you can download the data file including a single or more email attachment.
But, before the move to the solutions let us understand the causes that urge you to save emails from Yahoo to EML file format.
Read More: Convert Multiple Yahoo Emails to PDF
What Are the Needs to Convert Emails from Yahoo to EML
There might be situations when the online Yahoo email gets deleted or formatted by virus attacks and malware intrusions. Hence, if you take a backup of Yahoo email in EML format then it can save the data.
Yahoo mail is become the old email client because of the modernization of new email clients. Therefore, the hacking attempts have been increased for Yahoo mail. Because of this reason, many of you out there feel to export
datafile from Yahoo mail to another.
Another reason to convert yahoo email to EML is the easily accessible feature of the EML file format and it does not get corrupted easily as well.
As the EML files contain attachments of the emails that can be scanned with an antivirus before opening. Therefore, because of the security purpose of attached files, people tend to save Yahoo emails in EML file format.
Furthermore, another reason could be the format of the EML files, as EML files are simply plain text files. Hence, you can easily open them in any text editor application like Notepad.
Techniques to Save Emails From Yahoo To EML
There are two top-most techniques that can be used to save yahoo emails as EML-
To know more about these two methods in detail read the next part carefully.
Save Yahoo Emails as EML Manually
You can configure your Yahoo account by using either IMAP or the POP3 feature. To migrate emails from Yahoo to Thunderbird, you need to follow the below-mentioned steps-
Before anything else, launch Mozilla Thunderbird and then enter the required details. Following this by clicking the Continue option
Now, for the next step check the IMAP (remote folders) option and select Manual Configuration
Then, enter the following server settings to process further:
Incoming: imap.mail.yahoo.com – Port: This 993 (SSL) or 143
Outgoing: smtp.mail.yahoo.com – Port: This 25 or 465 (SSL)
Following this by clicking on Re-test
If all the details are correct then mouseclick on the Create Account option
By doing so, you have successfully configured your Yahoo mail to Thunderbird
Afterward, click on the Read Messages options to verify your emails with Thunderbird
As of now, you can easily access your Yahoo mail emails in Mozilla Thunderbird.
Drawbacks of the Manual Method
Though the manual method is free to use but there are certain disadvantages of using it. Some of the disadvantages we have encountered below-
If you have a large number of files or a folder and you want to save emails from Yahoo to EML format then you can not do this at one go.
Moreover, it's a lengthy process to perform because you will need to convert one email to EML at one time.
If any minor error happens in server settings then the files can be affected by these settings.
Moreover, you must be technically an expert to use Mozilla Thunderbird to convert Yahoo emails to EML file format.
Want to Save Emails from Yahoo to EML? Use Alternative Method
As we have read above about the manual method, it's easy to use but it comes with some drawbacks, therefore, in this situation, you don't need to worry because we have the best SYSDaddy Software that is mentioned above. It is the most reliable method to save yahoo emails in EML file format. You can download the software from the buttons given below to know the working of the tool and you will get an idea of how easy it is to use.
For Windows
For Mac
Step By Step Guide to Convert Yahoo Emails to EML format
It is the most useful and reliable solution that you can trust blindly to save Yahoo email in EML format. To know the working of the tool follow the steps outlined below-
The first step is to log in with the Yahoo mail Id and passwords

Then secondly, from the Select Email Format option select EML format

Afterward, apply filters and Browse the location to save the resultant EML file

Last but not least, click the Start option to begin the process.
These were the few simple steps to perform this work.
Why Use Alternative Method?
There are many benefits of using an alternative method if you want to save yahoo email as EML effectively. A few of the special benefits we are listing below-
With this utility, you can save multiple Yahoo emails to EML format without any hassle.

Moreover, in this application, you will get an option to convert specific emails from yahoo mail to EML format.

On top of that, you will be able to save any files or folders that are attached to Yahoo emails.
In addition, while keeping in mind your old Yahoo emails we have provided an in-built option to save all the emails without size limitation in an easy way.
Wrapping Up
Saving emails from Yahoo is become a necessity because of the less use of Yahoo mail. Therefore, to solve the save Yahoo email as EML query, we have come with a solution in this article.
The automated is the best method to use as it is recommended by experts. But the final choice is yours if you wanna take your precious emails lightly or want to convert emails from Yahoo to EML in an effective way.
Frequently Asked Questions
Q – Can I install this given software in Windows 8.1 operating system?
Yes, without a doubt, this software can be installed in Windows 10 and all the earlier versions.
Q- Will I be able to covert multiple Yahoo emails to EML file format?
Of course, through this tool, you can easily convert multiple Yahoo emails to EML file format. As there is no file number limitation.
Q – I have a few files attached with many Yahoo emails, will this tool be able to save emails from Yahoo to EML file format with attachments?
Certainly yes, even if you have multiple files attached with Yahoo emails then this tool will save Yahoo emails as EML file format with attachments in an easy way.