How to Import Yahoo Mail to Thunderbird In Simple Steps?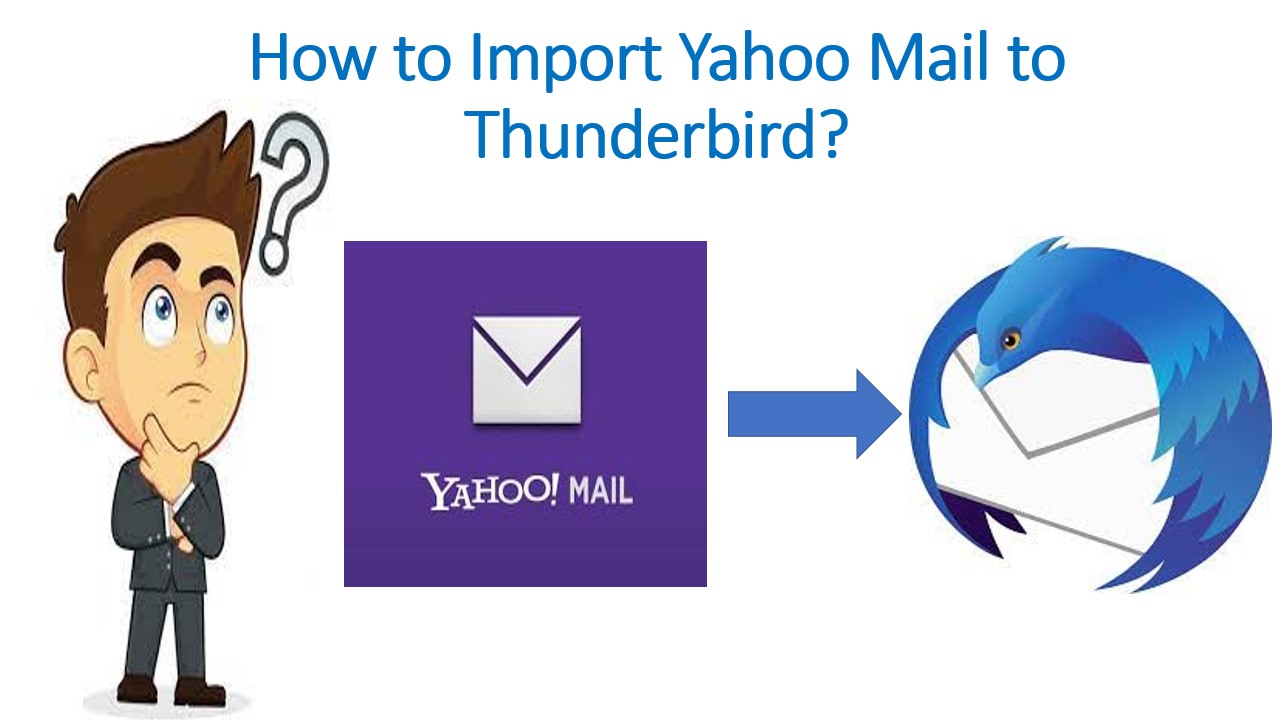 Summary: Here, in this tutorial, we have discussed the best possible ways to help you to import yahoo mail to thunderbird. The manual method has been shared and an automated method as SYSDaddy Yahoo mail backup software has been introduced.
Being an enterpriser we know how much emails are important for sharing any information with anyone and at any time. Though there are many email clients available that most of you use but the Yahoo mail has been the first choice of all of us.
But, by the time, Yahoo mail has become more insecure despite its multiple upgrades. Every now and then hackers try to hack the yahoo mail data of multiple users.
Therefore, to protect yourself it's better to migrate from yahoo mail to another email client. And the most user-friendly email client is Mozilla Thunderbird. So, we will be going to share methods to import Yahoo mail into Thunderbird in an easy way.
Give a blog a complete reading to know about the user-friendly ways to do so.
Along with this in the next section, we will be discussing the various causes to transfer Yahoo mail to Mozilla Thunderbird.
Read More: Unable to Download Yahoo Mail Attachment
Causes to Transfer Yahoo Mail to Thunderbird
As we know the Mozilla Thunderbird because it's an open-source and free email client. But, along with being open-source, there are other reasons that make users to transfer yahoo mail to Thunderbird. Some of the causes are-
First reasons could be, due to the Yahoo new theme or layout, many of you might face difficulties in managing your large number of emails.
On top of this, in Yahoo, you cannot save or backup Yahoo email to any hard drive. But, if you are using Thunderbird then you can save your email database in your local drive.
The older version of Yahoo was more popular and in use, because of its simple and user-friendly interface. But now because of its new updates and new layout, most of you may face issues while using it.
Techniques to Import Yahoo Mail to Thunderbird
There are two top techniques that can be used to move Yahoo mail to Thunderbird easily-
Now, let us move to the next section to know more in detail about these two methods.
Import Yahoo Mail to Mozilla Thunderbird Manually
By using this method you can easily move your Yahoo mail emails to thunderbird. Without wasting time let us skip to the steps to do so-
First and foremost, download Mozilla Thunderbird. Then go to Tools > Account Settings

Now, click on the Add Mail Account from the next window

By doing so, a new pop-up will arise, enter your email credentials and click the Continue button

In the next step, select the IMAP and tap the manual config option
Following this by entering the following settings-
Incoming: imap.mail.yahoo.com / Port: Either 993 (SSL) or 143 (not frequently 585(SSL))
Outgoing: smtp.mail.yahoo.com /Port: Either 25 or 465 (SSL) (not frequently 2525)

To proceed further, click on the Re-test button to know about the connection
Afterward, click on Create Account if it did not show any error
As of now, Yahoo mail has been configured to Thunderbird. Therefore, you can check all the Yahoo emails in Mozilla Thunderbird by clicking on Read-messages
Finally, you can check all emails of all the folders and contacts.
Drawbacks of the Manual Method
However, the manual method is easy to use and it's user-friendly but every bean has its black. Therefore, we are sharing a few limitations that you may face while using the manual method-
Time-taking- Though the manual method is easy but if you have a large mailbox, it will take a long time than usual. If it happens it will become difficult to import Yahoo mail to Thunderbird.
Thunderbird installation is a must – To process this import function, you just need to install the Mozilla Thunderbird on your system. Without proper installation and configuration, you can not complete this task.
Chances of Duplicates– Even if the easy steps of the manual method there are chances of data duplicates if you will have a large mailbox and thousands of emails.
Data loss chances– Because of the above reasons, data losses chances also arise when you try to import a large size of the mailbox to Thunderbird. Data losses chances are its peak.
Want to Transfer Yahoo Mail to Thunderbird? Use Automated Method
In the above section of the tutorial, we have gone through the several drawbacks that you may face while transferring Yahoo mail to Thunderbird manually. Hence, in this situation, you will need a trustable and more useful method. So, try SYSDaddy Software to move Yahoo emails easily.
Download the software from the buttons given below and know how to use the tool-
For Windows
For Mac
Best Solution to Access Yahoo Mail in Mozilla Thunderbird
There are numerous solutions to import Yahoo mail to Thunderbird. Some of the benefits we are sharing below-
Through this tool, you can add Yahoo mail to Thunderbird with corresponding attachments in just a few steps.
Moreover, this application permits you to import batch Yahoo mail to Mozilla Thunderbird easily. As there is no file size limitation.
In addition, with the help of this software, you can easily complete the import process without the installation and configuration of the Mozilla Thunderbird.
On top of that, it will import Yahoo mail emails without any hassle and any data duplicates of any email.v
Furthermore, it does not take much time, as you will just need to perform a few simple steps and you are good to go.
Steps by Step to Transfer Yahoo Mail Emails to Thunderbird
Download the software on your system and follow the mentioned steps to know the working of the tool-
First of all, login with your Yahoo email credentials

Then, select MBOX (Thunderbird file format) to import Yahoo mail to Thunderbird

Following this, by clicking on the Browse button to save the resultant file

Then finally, hit on the Start button to begin the import process.
These were the few simple steps that you will need to follow to complete the import process.
Wrapping Up
In this following tutorial, we have come across all the possible ways to import Yahoo mail to Thunderbird. Though the manual method is quite easy to use if your data file size is large then it is not recommended to use. For this reason, we have also discussed some drawbacks of it.
Hence, the best and automated method that has been described is recommended to use. Moreover, it will save you a lot of time and there is no chance of data losses. So, you can opt for this method to sync and move Yahoo mail to Mozilla Thunderbird.
FAQ
>Q- Will I be able to import multiple Yahoo mail to Thunderbird with the help of this given tool?
Yes, without a doubt, you can easily import Yahoo mail to Thunderbird irrespective of their numbers.
Q- Can I use this above-mentioned software in Windows 11?
Yes, of course, this software is compatible with Windows 11 and all other earlier versions of the Windows operating system.
Q – Am I able to import attachments along with the Other Yahoo mail data file?
Yes, you can import attachments along with the Yahoo mail data file easily. Just follow the above-mentioned steps carefully.