How to Print Outlook Emails to PDF without Header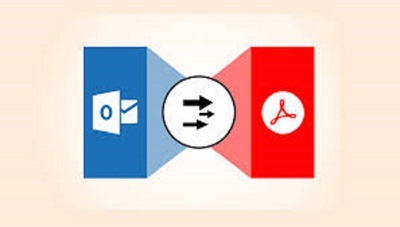 Generally, Outlook prints all content of an email, including its header, its body, and more. However, many Outlook users want to save their emails in PDF format but they want to print Outlook emails without header. They want to leave out the header information from the PDF for the sake of confidential information.
Hence, in this Guide, we will be discussing a tutorial about how to save the body and header of an email message, and how to print only the body of an email message without name on top. To begin this blog, we will check out a related query:
"I need to circulate some Outlook emails in PDF format among interns for the training purpose, but I do not want to disclose the email header information. Therefore, I would like to know how to print Outlook email without name on top. I need to apply this to a bulk number of emails, so kindly suggest a method that is suitable for bulk Outlook emails to PDF."
How to Print Outlook Emails Without Header?
There are different methods to print outlook email without name on top. The two top methods are
Instant Method to Save Outlook Emails to PDF Without Header
If you want to process a large number of Outlook emails and looking for an easy way to do so, Expert Recommended SYSDaddy Outlook PST file Converter is the right software for you. This application comes with the option to print Outlook email without name on top. Moreover, it can also save Outlook attachment into PDF format. This method does not require MS Outlook installation.
This application is available for both Windows and Mac ooperating system. We have a solution if you want to know how to print password protected PDF on Mac operating system. You can download the tool from the button given below-
For Windows
For Mac
Step to Print Outlook Emails Without Header :
1. Firstly, click on Add File from the menu bar
2. For corrupted PST files, check Advance Scan option
3.  From the Preview screen, check the emails and click on Export button
4. Choose PDF File from the multiple saving format
5. Click on Advance Settings and apply PDF file related settings
6.  Select the Destination Location for PDF files and hit the Export button
7. After the conversion, you will see that the PDF files do not contain any header information. Now, you can print the PDF files without any alteration in formatting.
Native Options to Print Outlook Email without Header
If you have only a handful of Outlook emails to print as PDF without header and are not interested to invest any money, the native method is suitable for you. It is a free method and users can perform this method without any help from additional software. Microsoft Outlook must be installed on your computer.
Manually Print Outlook Email Without Name on Top
a. First of all, open your necessary email on MS Outlook
b. Then, click on the Home button from the Menu bar to expand and click on Reply button
c. Now, the Reply Message will appear. At this point, remove the header information manually e.g. recipient, Cc, Bcc, subject, attachment, etc
d. Again, click on the File → Print option. Afterwards, select the printer name from the list and click on Print
e. Thus you can save Outlook emails to PDF without header using this method. For more emails, you will need to repeat the process again and again.
Drawbacks of Manual Method
However, the manual technique to print Outlook emails to PDF is free of cost, but it comes with some limitations. This method can convert only one email at a time. Because for this reason, this is not convenient at all for printing bulk Outlook emails. This whole method has to be processed under the strict supervision of the end-user. Furthermore, MS Outlook must be installed on your computer. This method cannot be implemented if your Outlook is not working or you do not have it installed.
Read More: How to Join PST File Together?
Conclusion
How to print Outlook emails without name on top is a commonly asked query as many of you do not want to include header information in the PDF file because of security purposes. In this article, we have discussed a short overview of PDF and the general query that users face. We have also discussed what can be done when you want to save Outlook emails to PDF without header. Two methods have been described to do so, however, the manual method is a lengthy process
Therefore, in this guide. we have described the best solutions for you. As a user, you may choose any method as both methods are popular. But, if you have bulk emails to process or want to save emails directly from a PST file, then we would recommend you the professional SYSDaddy Software. In addition, this application is for both Windows and Mac operating systems. On top of that, it maintains the folders hierarchy as it were before.
FAQ
Q- I am a Mac user and I do not have MS Outlook, can I print emails in PDF?
Yes, by using this utility, you can easily print emails even if you do not have MS Outlook installed on your computer.
Q- Is it provide the data security?
Yes, this application does provide the full data security because we know how much your data is crucial for you.
Q- I have a corrupted PST file, will this tool help me to repair and print them?
This tool has the ability to repair the corrupted PST file. It will repair the file even if it is highly corrupted. You will get a healthy PST file after the conversion.
Q- Can I install this application on Windows operating system?
Yes, this application is compatible with all versions of Windows and Mac operating systems.
Q- I want to convert my PST file in MSG format, does this tool support MSG file format?
This tool is an advanced tool. Moreover, it does provide the options to convert PST files in MSG.