How to Save One Page of a PDF File Separately?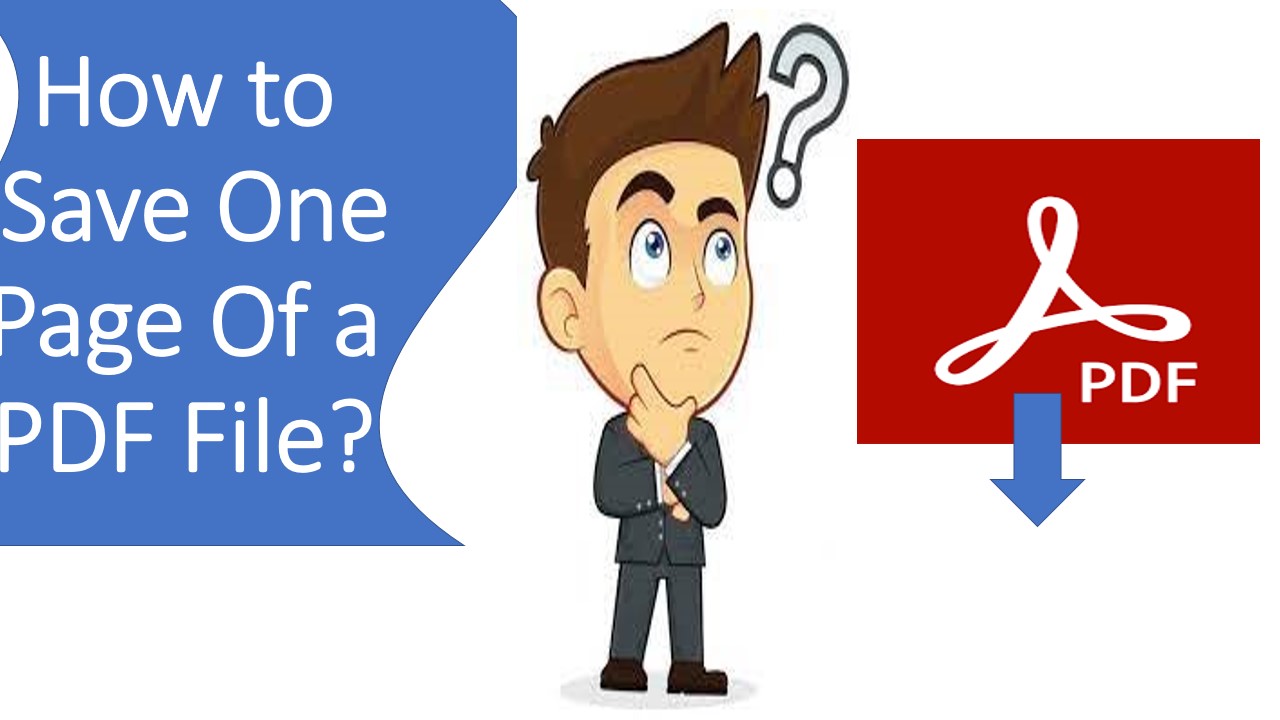 Are you wondering how to save one page of a PDF file without installing Adobe Acrobat? If yes, then you are on the right platform.
This article introduces a trustworthy solution to save content from a PDF page using professional software. However, there are multiple methods for saving one page of a PDF, but we're focusing on a reliable tool so that you can do it with minimal hassle, regardless of the device you're using.
Read More: Combine PDF Files Without Watermark
Instant Solution to Save One Page of a PDF Without Adobe Reader
PDF File Extractor Wizard is the advanced software that is designed in such a way that it provides the facility to save data from one or more PDF pages. Moreover, with the help of this tool, you can extract the content information from the selective PDF files without any data loss. On top of that, it is the best application that also supports password-protected PDF documents.
Suppose, if you want to save details from the secured PDF file, then you can easily perform this task. Just by entering inserting the password, the software will ask to process them.
For Windows
For Mac
Besides this, it offers various filter options that help in saving one page of a PDF file separately.
Other Options for PDF Single Page Extractions
The software provides two options to apply text settings:
Maintain Formatting – This option of the software helps you in maintaining the formatting of the extracted PDF file
Maintain Page Number – It will maintain the page number on the top or bottom page of the resultant PDF document.
How to Save One Page of a PDF as a New PDF File?
First of all, download and install the PDF Data Extractor Software if you haven't already. Now, follow the instructions to know how to save one page of a PDF as a separate file in Windows OS.
1. Launch the software on your machine
2. Following this, by clicking on "Add Files" / "Add Folder" options to insert PDF document
3. Then after, choose the "Item type" as "Text" from the given option
4. Now, select the "Apply Page Settings" as "Page Numbers" to extract data from the selective page
5. Afterwards, click on the "Extract" button to begin single Page Extractions.
After extracting the PDF file data, you can save that data in word or notepad.
What are the Unique Features of the Software?
As you have clearly seen, the GUI of the software is so interactive, it can be easily used by both individuals and business users. Additionally, there are multiple innovative features of the tool, some of them are listed below:
1. Extract All Data from PDF Files: The tool gives the functionality to export all information from selective PDF documents.
2. Support Batch Extraction/Conversion: In addition, you can add multiple PDF documents in bulk to perform the data extraction process. You select either the "Add Files"/ "Add Folder" option to insert various PDF documents.
3. Shows Progress Status: Here, the tool will show the progress status while performing the export process. Along with this, you can save the report for your future reference.
4.Provide Multiple Folder options: On top of that, the utility provides you the "Create Single Folder only" option to save one page of a PDF in a single folder. So that, you can save one page PDF easily.
5. Supports Secured PDF File: Furthermore, this software also supports user-level password-protected PDF documents. But, the valid password must be known to you.
The Bottom Line
This blog has provided a reliable solution for one of the most common user query i.e how to save one page of a PDF file. Therefore, we have mentioned an automated software as SYSDaddy Software that allows you to extract all data from PDF documents. It comes with a really intuitive graphical interface and lots of other functionality as well. But, if you are looking for an expert solution then, you should definitely go for the above-stated tool.