[Solved] How to Find Outlook PST File Location on Windows OS?
There are many users who continuously search for a solution to find Outlook PST file location. If you think, you belong in that category then, your search finally ends right here. In this upcoming write-up, we will provide you with different techniques that can help resolve this query.
PST (Personal Storage Table) also known as an Outlook data file, consists of all items such as email messages, contacts, calendar entries, notes, and many more. This file is supported by multiple Microsoft client applications, including Microsoft Exchange client, Windows Messaging, and Microsoft Outlook.
Furthermore, the Data File is utilized by every version of MS Outlook with different size limits. Therefore, Outlook 2000 & 2002 were saved in an ANSI format, with a maximum size limit of 2 GB. On the other hand, MS Outlook 2003 & 2007 save the Outlook data file in a UNICODE format with a maximum size limit of 20 GB. Nonetheless, the latest versions such as 2010, 2013, 2016 & 2019 have a size limit of 50 GB.
Default Location of Outlook PST File
The destination of the data file differs depending on the Microsoft Outlook version. Moreover, Outlook 2007 & 2010 save the Data file(.pst) in the AppData Folder by default. Check out the Location down below:-
C:\users\username\AppData\Local\Microsoft\Outlook
Whereas in MS Outlook 2013 and 2016, the path of the Outlook data file is moved to the Documents folder. Here check out this destination down below:-
C:\users\username\Documents\Outlook files
Therefore the easiest technique to open the folder where the Outlook Data file is stored is listed down below:-
To begin, Open Microsoft Outlook and Hit on the File tab.
Now, go to the Add Account and from there press on the Account settings button and then Choose Account Settings option.
From the Data Files option, select the Account tab and tap on the Open File Location option.
Read More:- How to Manage Large PST Files?
Find Outlook PST File Location Using Microsoft Outlook
Users can find and locate their Data File in Outlook 2010, 2013, and 2016 by simply following these below-mentioned instructions:-
1. Open MS Outlook and go to the File Menu.
2. Now, Select Account Settings section from the Account Information drop-down menu.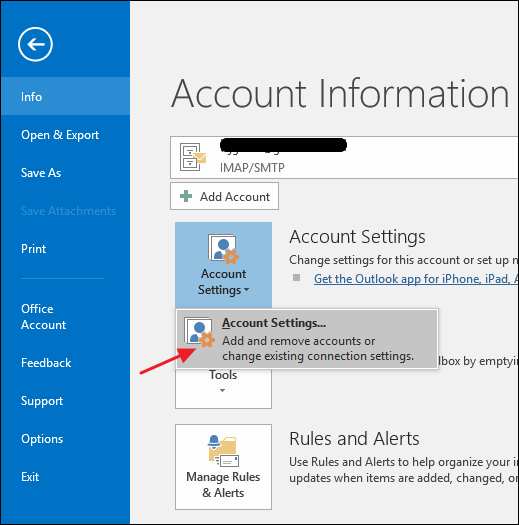 3. Afterwards, hit on the Account Settings option.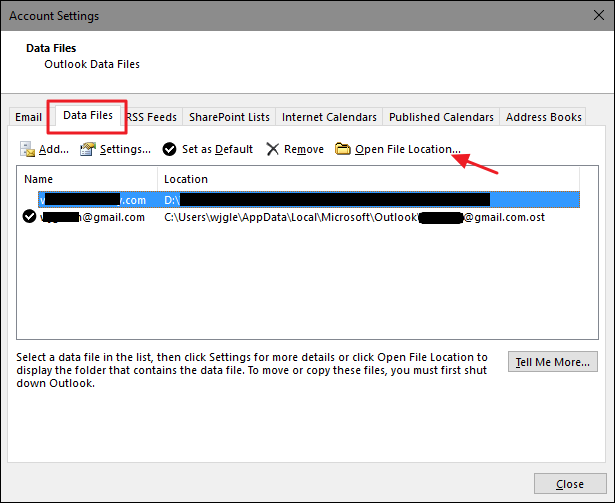 4. From Account Settings Windows, choose Data Files tab and then select the account that you want to explore. After that, Press the Open File Location Button.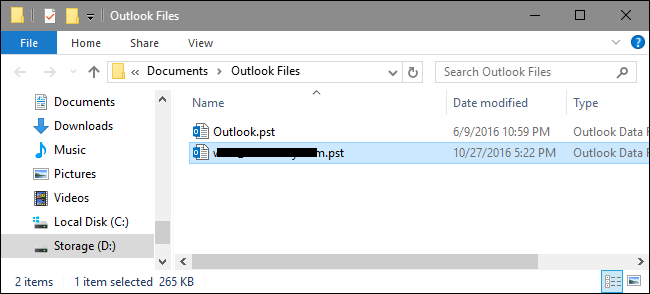 5. This however opens the File Explorer Window, displaying the folder destination where the data file is generally located.
Note:- The Account settings option is found under the Tools Menu in Microsoft Outlook 2007.
Utilizing a Smart Solution to Locate Outlook Data File Destination
You can find all of your PST files stored on your system or any particular folder and drive by using the Smart PST File Finder Tool. This utility searches and lists all the Outlook data files stored within the Network Workgroup. Also, it does not require Microsoft Outlook installation to locate the PST files.
Step by Step directions to Utilize this Application
Execute these below mentioned Instructions to find Outlook PST file location:-
1. Download and Launch this Software on your Operating System.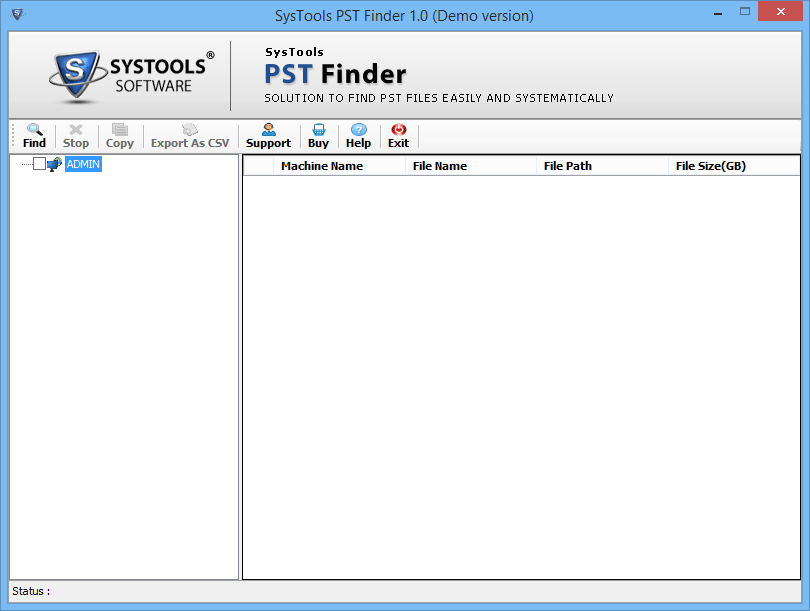 2. Now, Enter your Domain Username and Password. If you do not have a password, then simply fill in anything (like 1234, etc.) and hit on the OK button.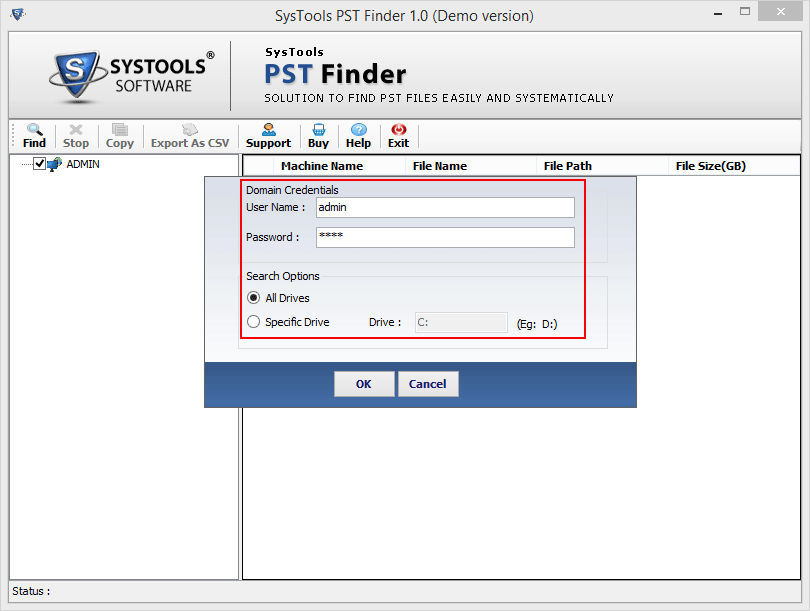 3. The tool will now showcase the search progress to find Outlook PST file from the selected machine.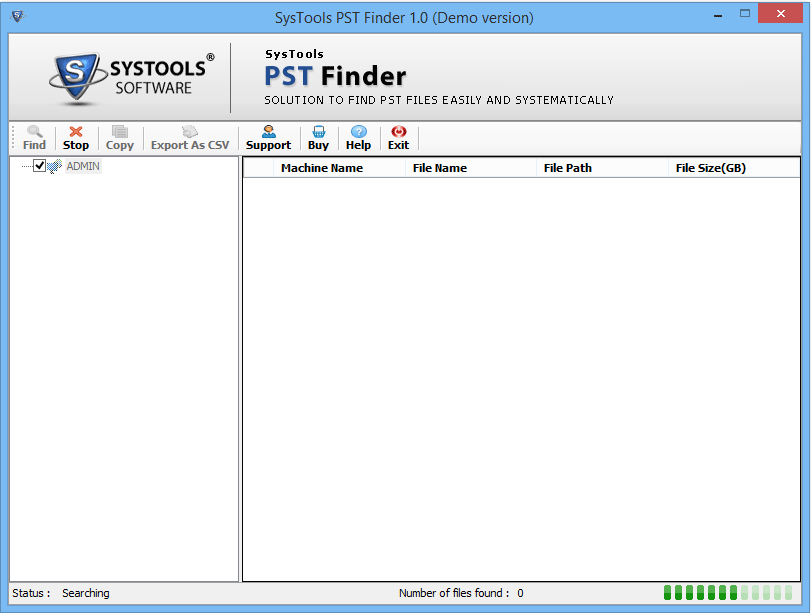 4. Click on the OK option after the software has found the PST files.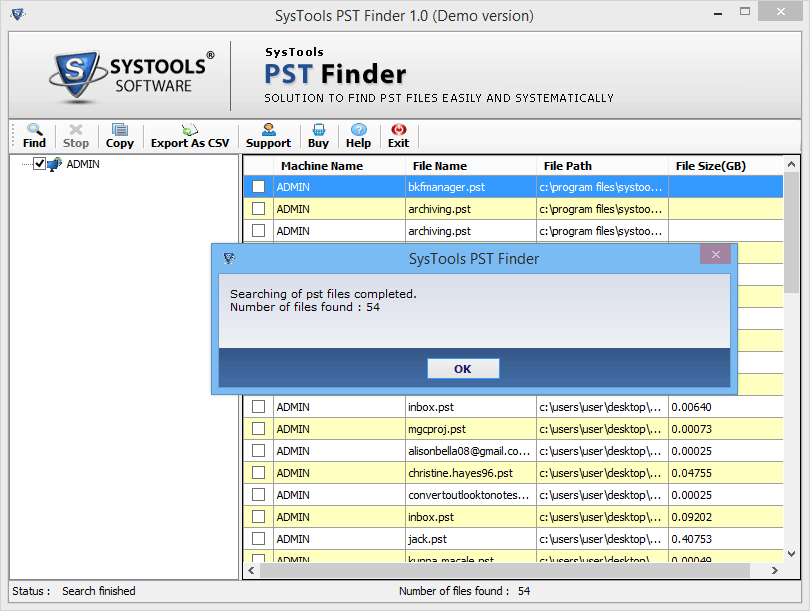 5. After that, Press on the Export as CSV option to provide a location where the user can export & save the CSV file.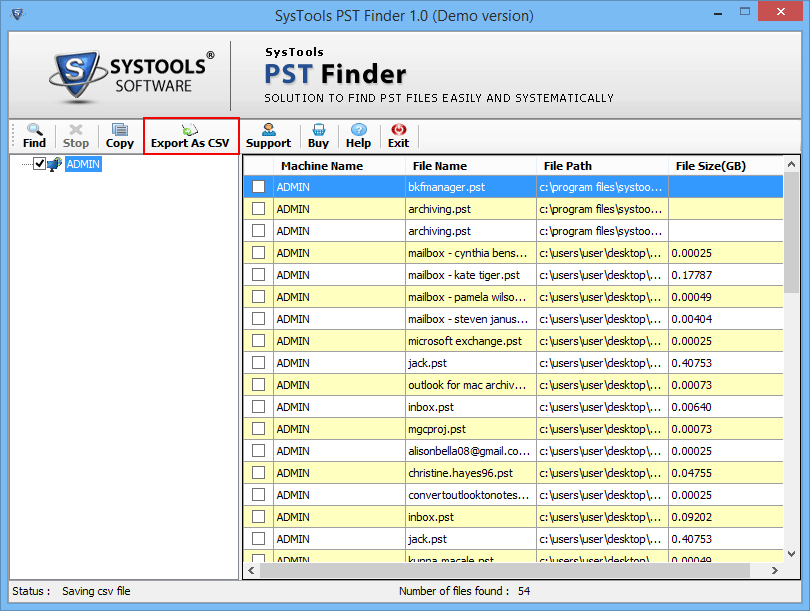 6. Select your desired destination to save the Resultant CSV file and click on the Save option.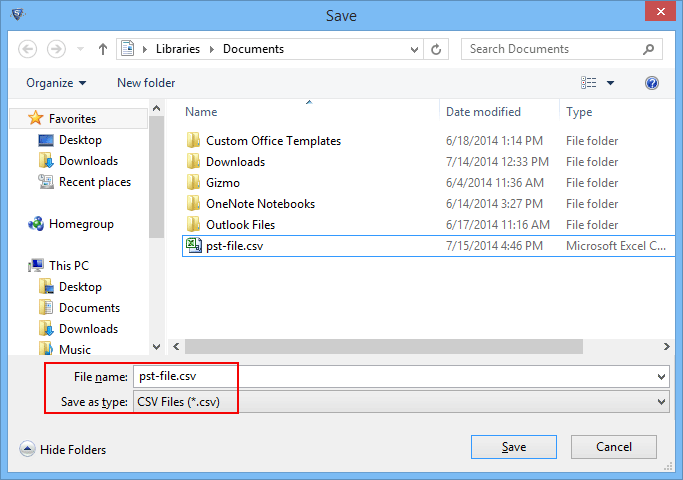 A pop will now appear on the screen confirming that the procedure is completed. After this, users can preview their saved CSV report.
Also Read:- Join PST Files Together into one
Why Choose this Utility to Find Outlook PST File Location?
This software allows you to find Outlook Data file location and search all the data files present within the Exchange Server. On that, it finds (.pst) files in a single machine as well as in all the machines associated with that particular domain. Therefore, users can choose any machine to load the stored data files in it.
Also, the Copy option of this tool will help users to save the searched PST files at their required location. You can also keep the chosen Data files in a common folder in your local system with the copy & save functionality.
Both Professional and Domestic users can use this application to find Outlook PST file locations. This tool has a user-friendly interface with all the features and options integrated into a single panel which makes it 10 times easier.
With the help of this utility users can locate and Find their Outlook data file in each machine along with their attributes.
It works smoothly with all the versions of Windows OS. It does not matter what version the user is utilizing for this operation. This tool will run on all. Hence, it supports Windows 10, 8.1, 8, 7 and its other versions as well.
Frequently Asked Questions:-
Ques 1. Can I find my PST files Without Microsoft Outlook Installation?
Ans. Yes, you can. This software does not require Outlook installation to find Outlook PST file location in Windows 10 and its prior versions.
Ques 2. Is it Possible to find data files on network Computers apart from my machine?
Ans. You can find data file networks only if they are located on the machines listed in. It can be either a Work group or a network domain. However, to locate and copy your data file to your desired destination, the domain credentials such as Username & Password is necessary.
Ques 3. Can I get Outlook Data file from Exchange Server Machines also?
Ans. Yes, it is possible. But you need to have the Domain credentials of the Exchange Server Machine.