How to Compress Large PST Files Using 2 Simple Methods?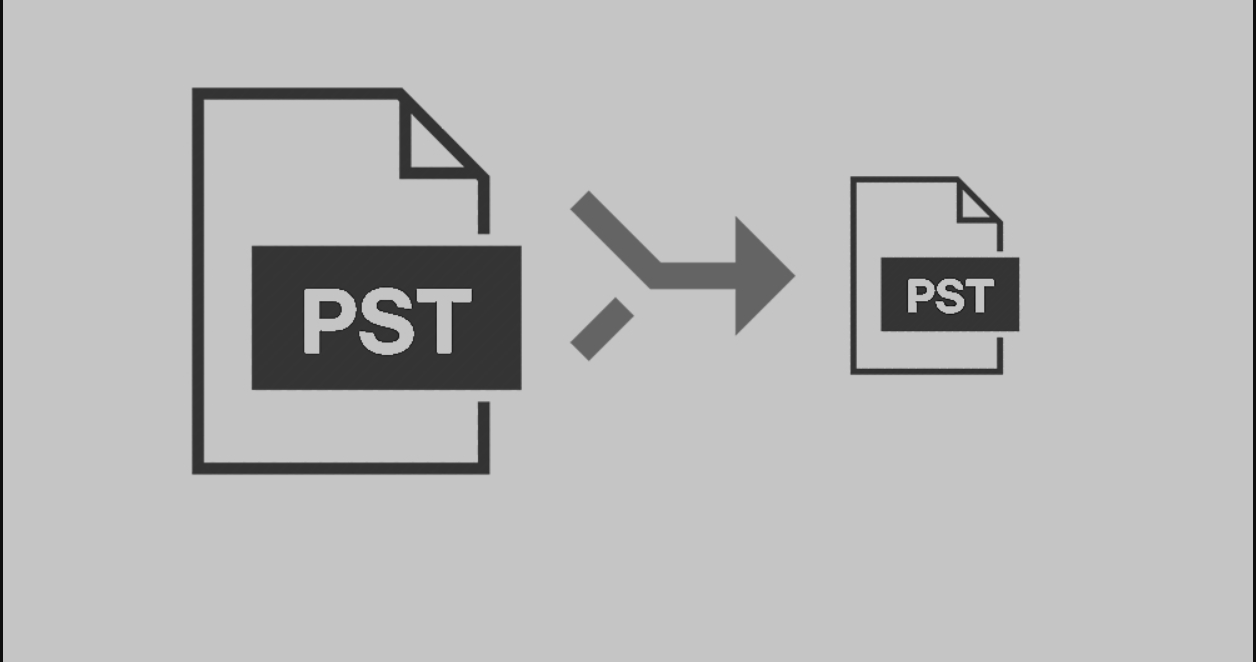 Summary: Are you looking for a solution to compress Large PST Files? If yes, then here is the best solution to Compact big PST files using the manual method and profession solution.
Microsoft Outlook 2010, 2013, 2016, and 2019 supports PST files of up to 50 GB of PST file data, exceeding the 50 GB data size limit, this is propagation corruption and can result in the cannot open the PST file error.
In this case, if the PST file becomes corrupt, users will not be able to access its mailbox items until the file is repaired. And it is a fact that large size of the Outlook PST files almost always lead to corruption. Then, what should we do in this case? We have to compress a large Outlook PST file.
We have a user query before starting the topic. So, let's take a look at it…
Users Query
Hi, I am Alex and I have a large PST mailbox in my Outlook 2019 application. So, I thought of cleaning some of the space from it so that in the future, there will be no corruption issues. Moreover, I started by cleaning it up but then realize that my MS Outlook PST file size barely changed at all. I don't know how to compress large PST files without actually losing the data. So, please can you help to overcome from compact PST file problem? Thanks.
How to Compress Large PST Files using Manual Method?
Launch and Open Outlook client into the Operating system
After that, select and delete data items that you don't want to save in the mailbox
Now, click on the folder. Here, right-click deleted items and choose an empty folder
Then, click on file >> Info >> Account Setting

After that, in the account setting option windows, click on data files, and select Outlook data file
Now, click on Setting Tab >> a personal folders pop–up message display, and click on Compact Now

After all these step, the process of compacting the MS Outlook data file will start in your operating system. Now, wait for the whole process to complete.
Major Limitations of Manual Method
Solving different MS Outlook troubles requires a lot of time and effort to find different solutions.
Moreover, this manual solution is not for non-technical users.
Implementing various solutions to deal with compress large PST files, such as splitting, compacting and deleting copied data, can be a very lengthy process.
To overcome these limitations just follow the professional solution.
Professional Solution to Compress Large PST Files
Outlook users can try the professional solution which takes less time and effort than the manual method and other solutions to compress large Outlook PST files. Therefore, use Best SYDaddy PST File Compress Application that provides great results without any data loss. This software has an easy interface for non-technical or technical users to handle. It is capable of compressing both ANSI and Unicode PST files.
This software is enabled in all versions of Windows operating system and MS Outlook. Hence, users can easily go with this tool to safe and secure their data while compressing large Outlook PST files.
Step-by-step Guide to Compact Big PST File
Follow these steps for compressing large Outlook PST files:
Download and run the mentioned utility in your operating system

After that, click on Add file/Add folder option and add your PST file to the software

Now, select and open the PST file that you want to compress in the software

Then, select the desired destination location to save the compressed PST file

After that, click on the Compress PST button to begin the compact outlook PST file

Now, choose any option according to your requirements and click on the Compress button

Finally, the tool will start the compress large PST files process.
Final words
In this blog, we have talked about how to compress large PST files using manual methods and professional solutions. Although, the manual method is free solution but it has some risks and limitations and is not for non-technical users. Hence, it is better that you go with a professional solution to save your time and effort. Even, there is a free demo version of the tool to check out the features of this tool.