How to Export Yahoo Emails to MBOX in Simple Way?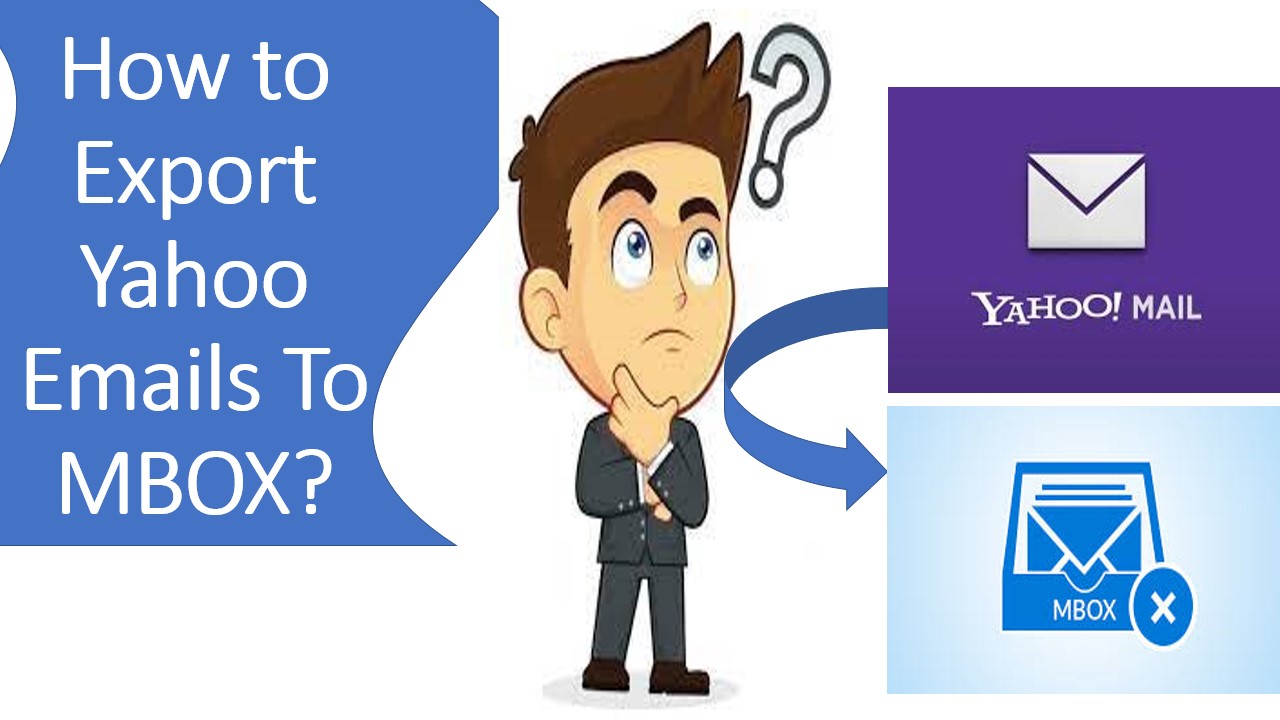 Priya
| Published: 2021-12-21T10:58:27+00:00|
Yahoo Mail
| 7 Minutes Reading
Summary– In this article, we have described the best ways to export Yahoo emails to MBOX. Here, we have shared the manual and the professional recommended SYSDaddy best backup Yahoo mail tool as well in this guide. To know more in detail, read it carefully.
Practical Users Query
"Hi, I am a user of Yahoo mail for the last few years, but now I'm in urgent need of yahoo emails but now I have more than 250k emails, I am unable to export Yahoo emails to MBOX. Is there any technical solution that can be useful then let me know, please.
"Hello, I have a folder of Yahoo emails that includes multiple emails, contacts, and other important data files, but I want to take a backup of this entire folder so that I could delete all unwanted emails from my Yahoo mail. Can anyone help me to export Yahoo email to MBOX format in an easy way?
Since many of you out there may want to export Yahoo email to Mbox format. So today, we are going to share the best methods to resolve this problem. So, continue reading the guide to know more in detail.
Why is it Needed to Export Yahoo Emails to MBOX?
Mainly there are two reasons for doing this, the first one is the data security problem, as Yahoo mail saves its data to the cloud therefore there are more chances of hacking and malware attacks.
The second reason could be related to the protection. As yahoo mail contains many crucial datafiles therefore it is better to take a backup to protect the all-important emails from any future uncertainties.
Another reason is, as Mac users have Mac mail set as default, therefore to migrate from Yahoo to apply mail, you just need to export yahoo emails to MBOX folders first. Because this format is supported by Apple Mail and it is the most secure way to store the information.
Solutions to Export Yahoo Emails to MBOX Format
Technically there are two top methods to export Yahoo emails to MBOX format. Such as –
Let's begin the tutorial for the query.
Export Yahoo Emails to MBOX Manually
If you are in need to keep your important yahoo emails to the local machine. It will only be possible by exporting yahoo emails to MBOX. Therefore, to migrate from Yahoo mail to Thunderbird, you can configure your account with POP or IMAP feature.
Follow the steps mentioned below to know manual steps-
First and foremost, launch the Mozilla Thunderbird application on your system
Then go to the Tools option from the top menu bar and then click on the Account Settings
A new pop-up will arrive, from the Account Actions tap on Add Mail Account
In the next appeared window, login with your Yahoo mail credentials and click on the Continue button to proceed further
Following this by clicking the IMAP option > Manual Configuration
In the next step, fill the coding mentioned below and then select the Re-test option to verify the correct configuration
– Incoming: imap.mail.yahoo.com – Port: Either 993 (SSL) or 143 (few times 585(SSL))
– Outgoing: smtp.mail.yahoo.com – Port: Either 25 or 465 (SSL) (few times 2525)
By doing so, you can migrate all Yahoo emails mails folders to MBOX format.
Lastly, click on the Done button and read all messages of Yahoo emails in Thunderbird.
The above-mentioned method is the manual way to migrate Yahoo emails to MBOX format by using Mozilla Thunderbird. Now, let us discuss the alternative method for the export process.
Drawbacks of the Manual Way
However, the manual method is easy to use but some drawbacks come with it. A few of the common drawbacks are-
Thunderbird Installation– To proceed with the exporting of yahoo emails to Mbox file format by using the Thunderbird application, there must be a proper installation of Mozilla Thunderbird.
Time-taking Process– The manual method is time taking method, as it will take longer than usual if the size of the emails is more.
Technical Knowledge is Must– To perform the export Yahoo emails to MBOX process, you must be a technical expert.
Unable to Export Entire Folder – Through the manual method, you can not export the entire folder including calendar, contacts, notes, etc. It will export one by one email.
Does Not Export Attachments – You can not perform the export process along with attachments, it fails to export attachments attached to any Yahoo email.
Export Yahoo Emails to MBOX Professionally
Are you looking for a solution to export yahoo emails to MBOX format directly? If yes, then you must create the backup of the yahoo emails with the help of SYSDaddy Software. It is the most trustworthy software which will easily export yahoo emails in Thunderbird and any MBOX-supported email client.
Download the software from the buttons given below and know the best use of the tool-
For Windows
For Mac
Step by Step Guide to Export Yahoo Emails to MBOX Format
First and foremost, download the utility on your computer and then follow the steps outlined below to know the working of the tool in an easy way-
Secondly, log in with your Yahoo mail credentials

From the appeared Window, select MBOX file format

Afterward, from the Select Destination option, Browse the location and to save the MBOX file

Then finally, click on the Start button to begin the process.
Why Choose the Professional Method?
You must go for this professional method to export Yahoo emails to MBOX because of its numerous benefits. A few of them we are listing below-
With this utility, you can easily export Yahoo emails in Thunderbird and any other MBOX-supported email client.
Furthermore, your Yahoo mail credentials are not saved here for your security purpose.
Even if you have multiple emails and you want to export all of them, then this software is compatible to export all the emails without any size limitations.
Moreover, this tool not only exports Yahoo emails but it exports attachments along with them.
It allows the export of the entire folder including contacts, calendars, notes, etc in MBOX file format.
Final Verdict
In this tutorial, we have provided the solution to export Yahoo email as MBOX. Many people out there may be searching for a reliable solution, but the manual method is a lengthy process and chances of data loss. Hence, the above-mentioned utility is the best solution to your problem. As it is recommended by experts.
So, download and use the software with the above links and enjoy the benefits. Moreover, it is a versatile application therefore any technical and non-technical user can use it easily.
Still Doubts? See Frequently Asked Questions
Q – I'm a Mac user is this tool will be available for Mac operating system?
Yes, it is available for the Mac operating system as well.
Q- I have multiple files and in different Yahoo emails, and I want to export my all folders from all the Yahoo email accounts. Is it possible to do so with this application?
Obviously, yes, this tool can export the entire folder from all the Yahoo accounts. All you have to do is configure them all.
Q – Does this given utility allows the export of attachments also?
Certainly yes, with this application you will be able to export Yahoo emails to MBOX along with attachments by performing only a few simple steps.