Convert NSF File to PST Manually on Your Windows PC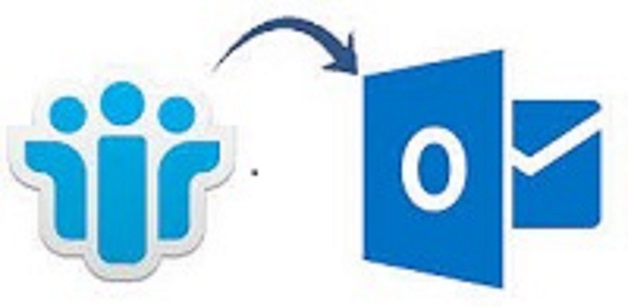 Imagine that you are working as an IBM Notes administrator in your company and your firm has recently decided to switch their mailing platform to Microsoft Outlook. In such kind of scenario, an urgent requirement to migrate Lotus Notes to PST for Outlook arises. Therefore, here we came with a live post where readers are going to track measures to convert NSF file to PST manually.
Read More
A Short Introduction of NSF File and PST File
Both the mentioned email clients create and support different file formats to store mailbox data locally. Emails and other enterprise items in IBM Notes are saved in NSF file format; whereas on the other hand, Microsoft Outlook creates a PST file to store all mailbox content. This mailbox content comprises emails with or without attachments, address book information, calendar, notes, etc.
If enterprises were earlier working on IBM Notes email clients, they cannot use the NSF database in Microsoft Outlook. It is so because the Notes database is in .nsf format, which is not supported in the Outlook mailing app. To export the database to Outlook 2019, 2016, 2013, etc., administrators have to attempt an NSF data to PST file conversion.
However, in this guide you will get all the information on how to export NSF to PST, but, before going further to the conversion process. Let us discuss the causes behind converting the files.
Why Convert NSF to PST File?
There are various reasons due to which users demand conversion of the NSF to PST file format. Below listed are some of the common causes for the same:
In comparison with the Lotus Notes app, MS Outlook is cost-effective software.
Microsoft email client enables users to configure more than one account simultaneously.
Former employees who are switching jobs can also look for a solution to export NSF files to PST.
Enterprises find Lotus Notes email client less friendly in comparison to MS Outlook. It has been found that the Microsoft desktop mailing app can be accessed by novice as well as technical users.
Convert NSF File to PST Manually For Free
Though migration of the Domino server to Exchange is pretty simple, to export NSF file to PST is not at all easy. Several innumerable causes result in unknown data corruption and sudden data deletion. Therefore, we strongly recommend you to be conscious at the time of process execution. The manual method is divided into two major steps-
Now we are going to guide you with an explanation of each step in brief.
Step # 1: Save Notes File in Structured / Tabular Text
Firstly, launch the IBM Notes mail application on your system and hit on the Mail tab
Then, go to the Menu bar of Lotus Notes and click on File
This expands a menu in which you have to click on the Export option. This helps in continuing the procedure of NSF to PST file conversion.
After that, define the location of your PC where you wish to save the resultant Lotus Notes database file
In the same window, click on the drop-down button of Save As Type and select the Tabular Text or Structured Text (anyone) option
Please Note – The structured text format and tabular text format – both these file formats are compatible with the MS Outlook mail client. You have to choose only one option in Step (5). Also, if you have chosen the 'Structured' option, select the PST option while importing the Notes resultant file in MS Outlook. Otherwise, you'll select the CSV option in the case of tabular file format.
At last, hit on the Export button to allow Notes to execute the exporting procedure as per the defined settings.
Step # 2: Import CSV File in Microsoft Outlook
Only when the execution of Step (1) gets finished, you will start with the below instructions:
Launch Microsoft Outlook 2019, 2016, 2013, etc., email client on your PC with the profile in which NSF file is to be imported
After that, hit on File >> Open and Export and from the list of options, click on Import/Export. This continues the procedure to convert NSF file to PST in Outlook app.
An Import and Export wizard gets opened in which you have to select Import from another program option and hit the Next button to proceed further
Now, in the current window, you have to select any one option. Your selection criteria will be based upon the file format in which you have exported NSF file in Step (1). Here, we are selecting the Comma Separated Values option. Then, click on Next 
Click on the Browse button to select the resultant file from local PC storage where you have stored the NSF file after exporting it in Structured / Tabular Text file format.
Finally, click on the Finish button to permit the Microsoft email client to read the selected file and import its data.
That's it. This is how you can convert NSF file to PST manually.
Important Note – It is important to have the Domino and Exchange server connection active when administrators are migrating data from the NSF file to the PST file format.
Why Go For Complex Solution, When Simple Is Available?
Though the manual solution is free, it makes the conversion task a burden and MS Outlook must be installed on your computer. Using this method is not feasible as it will going to be a lengthy process. If you want to convert NSF file to PST manually, it takes at least 48 hours for the entire process completion if your NSF database is large. There is no guarantee of holding data integrity in the explained procedure and hence, chances of data loss are high.
Therefore, to remove this void, we would recommend you to use a rapid automated solution instead of wasting your precious time on the slowest one when you decide to export NSF file to PST. In addition, there is no need to install the Outlook application on your computer. The name of this solution is SYSDaddy Lotus Notes to Outlook Converter Software, which is an effective and efficient approach to convert NSF to PST.
You can download the application from the button given below –
Special Features of the Utility –
There are various amazing key features of this utility that will make the NSF file to PST conversion process very easy.
By using this tool, you can convert Emails along with attachments.
This utility provides you the facility to maintain the same hierarchy as it was before the export NSF file to PST process.
It has an option to split the PST file, by using the auto-splitting option you can easily split the file on the basis of MB and GB.
This tool has the ability to filter out duplicate contacts and emails if your data have any.
Through this application, you can convert Encrypted NSF files easily.
Step By Step Guide to Convert NSF Files to PST
First of all, select the Add File option and choose NSF file

Afterwards, select Categories and apply Date Filters and Advance Settings

Browse the location to save resultant PST file

Lastly, hit the Export button to start the conversion process
Final Words
These days, users are like to shift to Outlook because it's a secure database. But users face issues while exporting their files from Notes. Here, we have given a short overview of NSF and PST files and then solutions to fix the error.
In this Guide, we have discussed what are the ways to convert the Notes database to MS Outlook, we have mentioned about two ways here. The first is the Manual and the Second is the Automated Method. You can use the manual method but it has some limitations along with it and there are high chances of data loss. Hence, we recommend you to use the professional SYSDaddy Software to convert the file.
FAQ
Q – Will my data be safe while using this tool?
Yes, your data is fully secure while using this tool
Q – Can I export desired folders?
Of course, there is an option that will help you to export only desired folders, you don't need to export all the folders
Q – I have done some HTML formatting in my emails. Is it capable to save the HTML formatting?
This application will save all the HTML formatting, like hyperlinks, images and, etc. It will not change any formatting in your data