The Best PDF File Combiner – Get Free Solution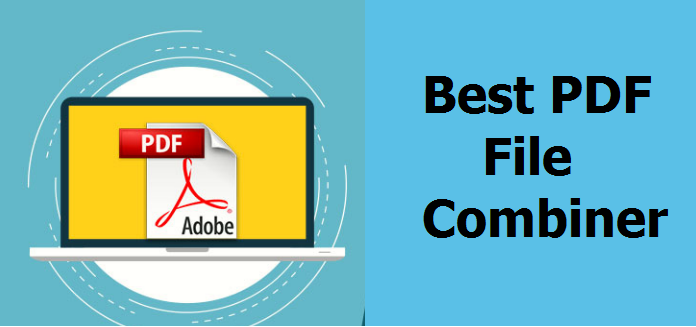 "Hi, I worked as a data analyst in a company. I need to store a large number of reports on sale numbers, market research, etc. It's very difficult for me to manage all these massive reports separately. So, to make my workflow easier I decided to combine all these PDF files into a single PDF document. For that purpose, I am searching an appropriate solution to join multiple PDF files into one. Please suggest the best PDF file combiner software so that I can merge PDF files effortlessly."
Are you in the same situation and looking for the best PDF file combiner software? If yes, then don't fret. We have got you covered. Read this post thoroughly. Here, you will get to know about the best PDF file merger tool with its key features and working procedures. So, let's begin.
ALSO READ:
We will discuss the tool in the further section, but for now, let's discuss why many users want to combine PDF files into one along with its benefits.
Why Users Hunt for Best PDF Combiner Software?
PDF documents are easy to open in any computer system and can be shared conveniently as email attachments. But, managing multiple PDF documents is quite a challenging task. Thus, to handle the PDF files easily, users need to merge PDF files.
Additionally, merging the PDF files provides a lot of benefits such as:
Easy document management when you have all the valuable information in a single file.
If large files are merged together, it can be easily shared as an email attachment.
Merging files is a systematic approach to keep the data in a central repository by consolidating the database.
What is the Best PDF editor to combine files? Get Free Solution
There are lots of tools available in the online market to combine PDF documents. But, it's not necessary that all of them are safe and reliable. You may face data and security breaches while using them. Therefore, in order to resolve this problem, we suggest the best PDF file combiner software that is a secure way to combine PDF files.
SYSDaddy Windows PDF Merge Tool is specially designed to manage the PDF files efficiently. You can use this software to join or merge the multiple PDFs files into one without any distortions in the original file. The utility provides you an option to Merge PDF by Page Range to combine your files of a particular range.
Note: You can use this software and merge multiple PDF files together in one go. However, the demo version of this application provides you join only the first 5 PDF Files.
You can easily download and buy the full version of the software from the buttons given below.
For Windows
For Mac
Let's have a glance at the key highlights of this best free PDF file merger software.
Eminent Features of the Utility
The software has lots of exciting features, a few of them are mentioned below-
Maintains File Integrity: The software ensures you that there is no discrepancy in the original and merged document.
Merge PDF Files in Batch: Furthermore, it provides you an option to combine your multiple PDF documents in batch in a one go.
Supports the Password-Protected Files: On top of this, this tool gives you an option to upload and merge your secured files but your must known the password.
Maintain the File Formatting: In addition, this software preserves your each file format, page orientation, layout, and file structure the same as the original PDF document.
Platform Compatibility: Moreover, it supports all the versions of the Windows (including Windows 11) operating system and compatible with all the versions of PDF documents as well.
Step By Step Guide of the Best Free PDF File Merger Tool
Download, install and run the tool to merge different PDF documents into one and follow these simple steps given below-
First and foremost, click the Add File(s) or Add Folder option to combine PDF files
Then after, click on the Merge button and hit the Next button
Now, select the destination location where you want to save the resultant document
At last, mouseclick on the Merger button to start the process
As a result, a pop-up message of completion will be displayed on the screen.
Concluding Thoughts
Combining multiple PDF files is often needed for your convenience in sharing, storing, and organizing your important documents and information. Hence, in this situation, you need the best PDF file combiner tool to secure your crucial data. Here, in this guide, we have come up with one tool for the same.
The full version of the best PDF file merger is conveniently affordable for you to merge different PDF files into one. After researching on the web, we found this tool is the best free PDF editor to combine files that performs the task with 100% security.
Therefore, considering all the things, you can use this reliable and secure tool to combine multiple PDF files into one PDF file. Along with this, the software offers you the high-end functionalities to perform the task without any trouble.
FAQ
Q- Can I merge more than a hundred PDFs files together with this given software?
Yes, of course, you can merge multiple PDFs files regardless of their numbers and size.
Q- I have a few unnecessary PDF files and I don't want to combine them, so it is possible to exclude them?
Certainly yes, with this PDF file combiner tool you can combine different PDF documents and in addition, you can also remove whatever PDF file you want to remove before starting the combining process.
Q- Is this given tool compatible with Windows 11 also?
Yes, without a doubt, Windows 11 and all other earlier Windows versions are supported by this above-mentioned software.