Automatically Add Watermark to PDF Documents In Simple Manner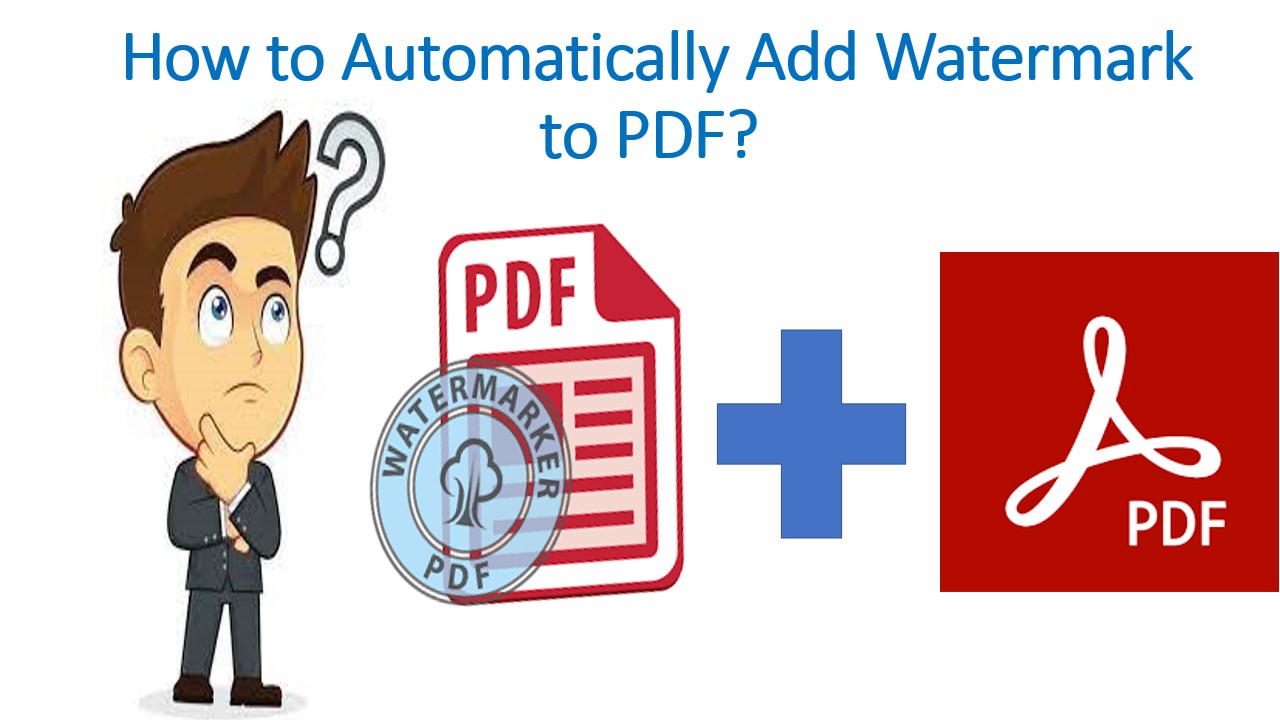 Outline – If you are one of those users who got tiresome by practicing a manual method to apply a watermark. Then, don't panic now. We have brought the informative article for you that showcases the entire process to automatically add watermark to PDF files in the easiest method possible.
If you need to protect your PDF papers, you should apply a watermark to them. Along with this, it will assist you in identifying the document owner, maintaining a degree of traceability, classifying records, and ensuring the integrity of information both within and outside the organization.
We have created this article to facilitate you with getting started with watermarking PDF. Give it a complete reading to know more in detail.
But before moving to the part of solutions, first let us discuss some needs to add watermark-
What Are the Needs of Watermark for PDFs
Confidential watermark to pages containing personal material. You might need to apply several watermarks to one or more PDF docs. For that, each watermark must be added separately.

Not only that, but you may decide which page each watermark appears on. You can easily fix this tedious process by switching to an Automated utility for adding Watermark.
Read More to Learn:
How to Add Watermark to PDF Automatically?
SYSDaddy PDF Watermark creator is the software to support businesses that work with a huge number of PDF files. This set of simple steps of the tools enables you to create workflows for vast numbers of PDF files. Especially in multipurpose environments while saving time and computing power that would otherwise be consumed by complicated desktop applications.
If you want to make your sensitive PDF file more copyright secure, use this easy-to-use application to watermark it. The tool helps you to put a kind of watermark on PDF files and customize them as well. Moreover, using the free trial edition of PDF Watermark Generator, you can also apply a watermark to several PDF files stored in a folder.
Steps by Step Guide To Automatically Add Watermark To PDF
Firstly, download the utility on your computer to add a watermark PDF file and then follow the steps given below-
Secondly, click on Add Files or Add Folder to load PDF files on the homepage

Then after, click on Change to provide the destination location to save the resultant PDF file

Afterward, choose options for Watermark accordingly

Lastly, click on the Preview the PDF page and hit the Generate button.
After completion of the process, you will get a confirmation message. Also, it will display the report to view the status of the process.
This is how you can automatically add watermark to PDF in a customizable manner.
Beneficial Features of the Automated Utility
Add a Watermark to Your PDF
The PDF Watermark Creator program includes two separate PDF watermark stamping options, which are as follows:
Text Watermark: Through this option you can stamp text in PDF formats easily.
Image Watermark: If you want to add image watermarks to PDF document, then, this option will be helpful.
Attach Date and Time Watermark: Moreover, if you are planning to add date and time watermark to your PDF documents then this option will be useful.
Adjust Watermark location
However, when you add a watermark to a PDF, you can place it anywhere on the page by having values. Two distance values can be provided: vertical distance value and horizontal distance value. You may also add a watermark in the Mosaic format using this given application.
Watermarked PDF Page Preview
However, while generating/printing PDF files with watermarks, you can see how they will appear by clicking on the Preview button after applying all settings. Not only this, but here you will get an option which includes functions such as Remove Encryption From PDF File(s). It allows you to remove protection from the resulting PDF files, and with Printoption you can automatically print hard copies of your PDF files.
Change Fonts Family
In addition, when you wish to apply a text/date/time watermark to a PDF file, the tool allows you to customize the watermark color, shape, and font size. Moreover, you can choose any colour from in-built colour palette.
Various File Formats
On top of that, it allows you to import images from a variety of file formats. The tool will inject watermarks into image files such as PNG, GIF, JPG, JPEG, JPE, JFIF, and BMP. Furthermore, the utility will apply a watermark to a PDF file created from animated GIFs.
Conclusion
When it comes to actual reliability and efficiency for automatically add watermark to PDF, the SYSDaddy Software efficiently gains the best ratings. We may simply conclude that it is a useful tool that allows you to easily apply text and image watermarks to any PDF files without using Acrobat.
Frequently Asked Questions
Q- I want to add an Image watermark on my few PDF documents. Will I be able to do this with this application?
Obviously, yes, with this application you can apply image watermark to any PDF.
Q- Can I add my company logo as watermark on multiple PDFs at one go?
Certainly yes, you can add your company logo as a watermark on multiple PDFs at one go easily by performing only a few simple steps.
Do I need to install Adobe application?
Yes, to read the PDF clearly, you must download the Adobe application on your system.