How to Open EML Files With Attachments on Windows 11, 10?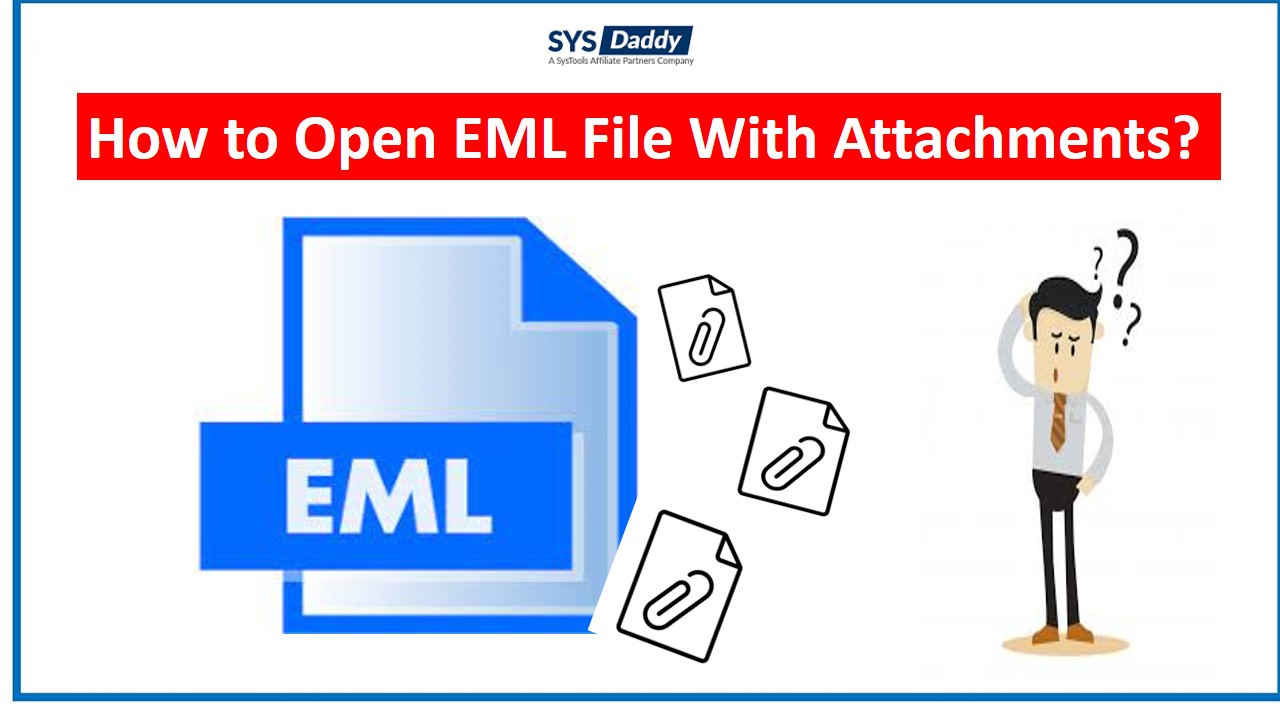 There are certain situations when you may want to open EML file with attachments. Moreover, you may don't want to have restrictions while opening them on Windows 11, 10, and earlier versions. Therefore, without any restrictions and along with attachments we are here to help you with how to open EML file on PC. EML files are the email messages that can be opened in Outlook Express and other email clients.
For the same query, we have some practical user queries.
Hi, I am Sam! I have some old Thunderbird emails in the EML format. So, I want to open them along with attachments on my PC. If there is any manual solution, then please recommend me. Thanks!
How to Open EML File with Attachments Manually?
This method will be helpful if you have multiple email applications on your PC and would like to open them in the same format. Then, follow the steps for opening EML files –
First of all, open your PC, and navigate to the location where you stored your EML files
Now, right-click on a particular EML file and select the Open With option
Then, choose whatever option you want to go for from the given options. By doing so, the EML file will be open in the chosen program on Windows.
How to Open EML File on PC with Attached Files for Free?
Though the above method can be selected, but you must have the other applications in order to open EML files. But, there is a professional solution that will help you in opening EML file without installing any email clients. So, you can go for this free and simple solution.
Moreover, you won't require to configure any other email clients to access the EML files. In addition to this, it will open EML files along with attachments on Windows 11, 10, 8, 7. So, whatever attached files are there with those .eml files, this program will open them all. The super amazing solution is the SYSDaddy Thunderbird EML Viewer wizard.
Hence, going with this stupefying application for free is the best decision you can ever take. So, help yourself by using this software.
Steps to Open EML File With Attachments for Free
Firstly, download and install the utility on your Windows 11, 10, 8, 7 or earlier versions. Then, when you launch it successfully, follow the steps mentioned below –
Import the required file on the software panel first

Then, have a look and read all the EML files messages in different modes

Also, use the given modes to view and open EML files along with all the attached files with this freeware software.
So, this was the way for how to open EML file on PC along with attachments effortlessly.
Key Features of the Software
With this free software, you can analyze and open EML with attachments in a smooth manner.
This utility has a different and useful view mode so that you can open .eml files easily.
Moreover, this software does not require any email client in order to access the EML file and all the attached files.
Additionally, if you want to open the .eml file of some multiple email clients. Then, it will be also possible, as there are no such limits while opening EML files of any email application.
Likewise, there is no such limit on EML file size, so you can easily open them without any condition.
On top of this, this software can easily be installed on any version of the Windows OS. As it supports all the latest (including Windows 11) and earlier versions of the Windows operating machines.
Note: There is a wondrous software that will help you if you are planning to Print or Search and want to convert your EML files into PDF format. So, converting .eml files to Adobe portable document format is quite easy with this software. You can use this professionally tested SYSDaddy EML to PDF Converter Tool. This version will help you in quick scanning and auto locating EML files within the application. Even it will allow you to save all the attached with EML file in portable document format on Windows 11, 10, 8, 7. Additionally, if you want to analyze EML files and want conversion of the selective EML files then there is the option to do so.

For Windows

For Mac
Conclusion
Today, in this article, we have discussed the EML file format. So, here, we have mentioned the different possible solutions to open EML file with attachments on Windows 11, 10, 8, 7. However, the manual solution mentioned above is something tricky. It means you will need to install and configure any email client in order to open .eml files on PC. Therefore, it is suggested you to use the free and professional software mentioned above. Although the choice is yours, so, choose smartly.