How to Export Emails From Hotmail to MBOX? Read This Guide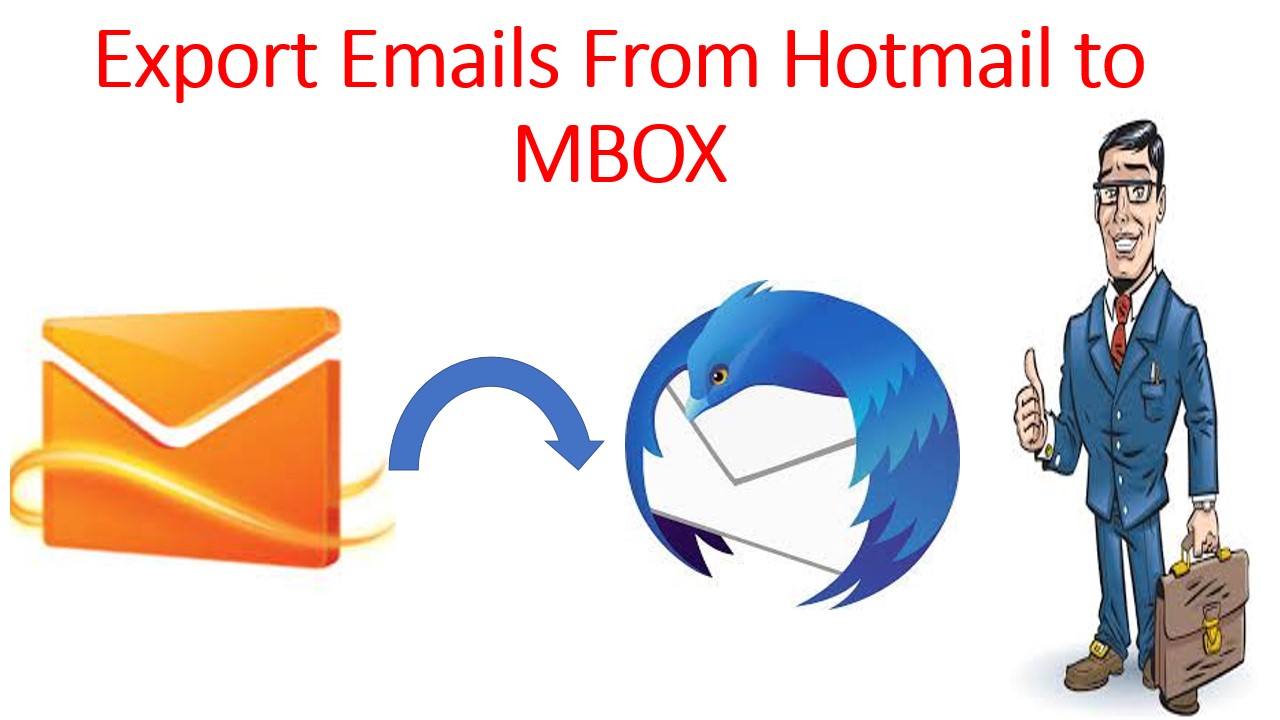 Summary: Are you looking for a way to export emails from Hotmail to MBOX and still didn't find any? Then, Don't fret, because we have got you covered. Here, we have described the multiple ways to do so. The manual and SYSDaddy Hotmail Email Backup Wizard is an automated method to help you out.
So, let's get started. First, let us go through with some practical users query.
Mostly asked questions by users-
Hello, I'm at work from home due to this pandemic, and I'm a user of a Hotmail email account. Now, I have thousands of emails that I need to download in MBOX format. Though I have tried to configure the Thunderbird but didn't work. So could anyone help me with any alternative solution?
Hey, I have switched my job recently and in my last job I was using Hotmail email client, but now I need to change and backup all crucial data from Hotmail account to MBOX. Though, this format is compatible with many email clients. But, I don't know how to do this. I just need a simple solution to do so. Please help me out. Thanks in advance.
Based on these users' queries, we came to know that many of you out there want to export Hotmail emails to MBOX format. So, to make you tense free we will be going to share some useful methods that will help you out.
But, before going further to the solutions, first let us know why to use the MBOX file folder to download Hotmail emails.
Read More to Learn: How to Save Hotmail Emails as PDF?

Why User Need to Convert Hotmail Emails to MBOX?
Though, the Hotmail email client is popular among all the email clients. And it was launched for all of us to access our emails from any location. But, by the time, its importance and users are decreasing day by day. Because many hackers started hacking the user's data and it becomes less secure application.
As a result, most of us started exporting our Hotmail emails to another email client like Mozilla Thunderbird.
On the other hand, MBOX is a file format that is supported by more than 21 email clients including Thunderbird, Apple Mail, and more. The MBOX format is a more portable and usable file format.
Along with this, it is more secure because it provides the encoded format to save its emails and attachments. Also, you can easily maintain the MBOX file(s)/folders.
Techniques to Export Emails From Hotmail to MBOX Format
To make the concept easy we have gone through a lot of options for you but we have discovered only two useful methods to download Hotmail emails to MBOX in a simple manner-
In the next section of the article, you will get the information in detail. So, give a complete reading to this article.
Export Hotmail Emails to MBOX By Configuring Thunderbird
To convert Hotmail to MBOX file format manually, follow the below outlined steps carefully-
First and foremost, go to the Mozilla Thunderbird application. Then, Tools >> Account Settings from the menu bar

Following this by clicking Account Actions >> Add Mail Account. Don't forget to ensure that the email account is chosen

Then, add your name and provide your Hotmail address under Email Address. Afterwards, click the Continue icon

From the new appeared window, select the IMAP under Select the type server

Then, hit the Done button
Wait until it's configuring the account completely

Once the configuration is finished, hit the Finish icon
Alternative Method to Save Multiple Hotmail Emails as MBOX File
In the above section, you have come to know about the manual method. Though it is easy to use but it's a lengthy process if you have thousands of emails export. Therefore, the SYSDaddy Software is the best solution to export emails from Hotmail to MBOX file format. Along with this, it is the professional-recommended solution.
Note- Download the software from the buttons given below. Use the 25 free trials of this software without any hitch to know the functionality before investing-
For Windows
For Mac
Steps to Export Emails From Hotmail to MBOX are;
Download the software on your system and follow the following steps to know the working of the tool to convert Hotmail emails to MBOX file format in an easy way-
First and foremost, log in with your Hotmail email credentials

Then after, from the new appeared window, select MBOX(Apple Mail/ thunderbird) File format

Following this by clicking the Browse button to save the resultant file at the destination

At last, hit the Start button to begin the export process of Hotmail emails.
As of now, you have easily exported Hotmail emails to MBOX by performing just a few steps.
Why Prefer Alternative Method Over Manual Method?
The automated method is the perfect solution to your problem in every condition. It has many benefits that will help you out to export emails from Hotmail to MBOX. A few of the benefits we are sharing below-
Through this application, you can easily save Hotmail emails as MBOX along with attachments.
Moreover, you will not face any size limitations of emails to export.
On top of that, you do not require any technical knowledge because of its easy user interface.
Furthermore, this utility provides you full security by not saving your Hotmail email data. It has a Delete After Download option that you can use.
In addition, the export process will be complete in just a few steps, so it will not your much time.
Final Words
In the end, with the help of a guide, we hope you have understood the quick and hassle-free way to export Hotmail emails to MBOX file format. Through the given software, you can download Hotmail email along with attachments.
However, you can use the manual method but you must have proper technical knowledge. So, for non-skilled users, it is advised to use the mentioned utility. And also use it if you are in hurry and urgently in need of emails in MBOX format. Its easy interface will solve all your problems.
FAQ
Q – Being a Mac user, am I eligible to use this software?
Yes, of course, you can use this as this software is also available for Mac operating system users.
Q- I do not want to export emails from Hotmail to MBOX completely, I just need to export a few emails but from the mid of the year. Is it possible to do so with this tool?
Certainly yes, you can easily export any emails by selecting from the particular date to the date you want.
Q – I have no issue downloading this tool, but is there any security available for the data?
Yes, your data will be completely secure and safe while using this utility, as there is an in-built option that you can use to delete your data after completing the export process.