How to Import Outlook Contacts to eM Client: Top Approaches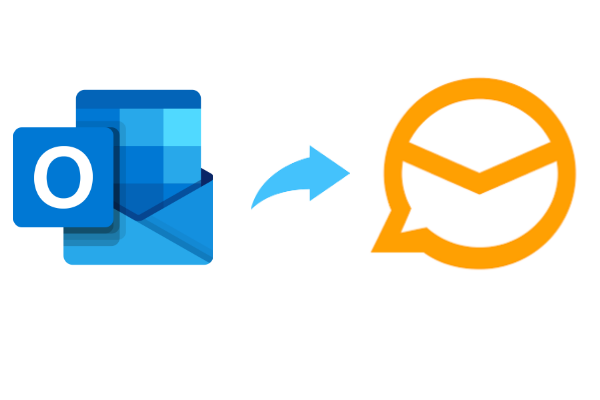 For Windows users, there are ample options when it comes to choosing an Email application. Apart from the prominent application Outlook, there are many new email applications emerging. One of them is eM Client. Many users ask how can they import outlook contacts to eM Client. If you are one of them, then read this blog.
Here, in this guide, we will discuss some of the top techniques to import PST file contacts in eM Client. Before going into the main discussion, let us go through with the reasons behind the same.
Related Blog

–
Reasons to Import Outlook Contacts to eM Client
MS Outlook comes as a component of MS Office which is a subscription-based application. On the other hand, eM Client is available free of cost.  For this reason, people switch to eM Client
Another reason is that this eM client is compatible with MAC and Windows operating systems.
Moreover, its interface is easy to use for all.
Plus, it is compatible with all the cloud platforms.
This is often the main reason why people want to import contacts to eM Client. Now that we have learned why you may need to perform this import process, let's move on to the next section.
Top Methods to Import Outlook Contacts to eM Client
There are different methods available to import contacts from Outlook to eM Client. Since Outlook contacts are stored in a PST file along with other data components of outlook, here we will discuss the two top methods –
Manual Method
Automated Method
Manual Method to Save Outlook Contacts in CSV
In the manual method, you have to use the native options provided by MS Outlook in order to import the contacts. These are the steps you need to follow-
First and foremost, open MS Outlook and click on File > Open > Import / Export
Now, from the newly opened wizard, select Export to a File option
After that, click on Comma Separated Values (CSV)
Then, choose contacts folder from the outlook profile of your choice
Finally, select the location to save the file and hit the finish button. Your data will be saved in CSV file format.
Alternate Method
If you try the manual method then the data will be saved as a CSV file. Since we are importing contacts here, it is better to save the file in vCard format. In order to save outlook contacts in vCard, there are many applications available. One such application is the SYSDaddy PST File Converter tool. This application can easily import Outlook contacts in vCard format in a few simple steps.
For Windows
For Mac
Steps to Import Outlook Contacts to eM Client
Before anything, download the software and follow the below-mentioned steps to know how to use the tool-
Step 1. Secondly, click on Add File option from the menu bar
Step 2. After that, click on the Export button on that preview page
Step 3. Now, select the vCard option to save the contacts
Step 4. Following that, click on Browse to choose the location for saving the file and click on Export button
Thus, you will be able to import the contacts in vCard easily.
How to Import Outlook Contacts to eM Client?
Whether you have saved the contacts in CSV or vCard format, both the files can be easily imported into eM Client.
1. Firstly, start eM Client.
2. Then after, click on File and then choose Import option
3. A Window will open that will contain multiple options such as Import Contacts from vCard, Import contacts from CSV, etc. Choose the option suitable for you and add the vCard / CSV file.
4. By doing this, the Outlook contacts will be imported to eM Client.
Why the Software is Better than the Manual Approach?
MS Outlook installation is mandatory while using the manual approach and Outlook should be working properly. This method to import Outlook contacts to eM Client will not work if you do not have configured Outlook application.
Whereas, the software does not need Outlook installation and can import the contacts. In addition to that, it has a few more benefits. For these reasons, the automated solution is considered a better option than the manual method when it comes to importing Outlook contacts into eM Client supported file format.
Conclusion
When it comes to importing contacts from one application to another, vCard is often considered access safest format. For this reason, whenever you want to import outlook contacts to eM Client, professionals suggest using vCard.
In this blog, we have suggested two methods, one is manual and the second one is expert-recommended automated SYSDaddy Software. You can implement any method of your choice. But only by using the suggested software, you will get the most accurate and error-free result.
Choice is yours
FAQ
Q – Will my contacts data be safe while using this software?
Yes, of course, your data is fully safe and secure while using this software
Q – Does this application is capable to import only selected contacts?
Without a doubt, you can easily import Outlook contacts to eM Client by using date filter option on selected contacts.
Q -Is this software is compatible in Windows 10?
Yes, this software is compatible with Windows and MAC all the latest version.
Q – I have done some formatting in my contacts, will that be the same or not?
You don't need to worry about it, as in this tool your contacts folder hierarchy will be the same as it was before.