How to Convert EML to PST Manually Free Without Outlook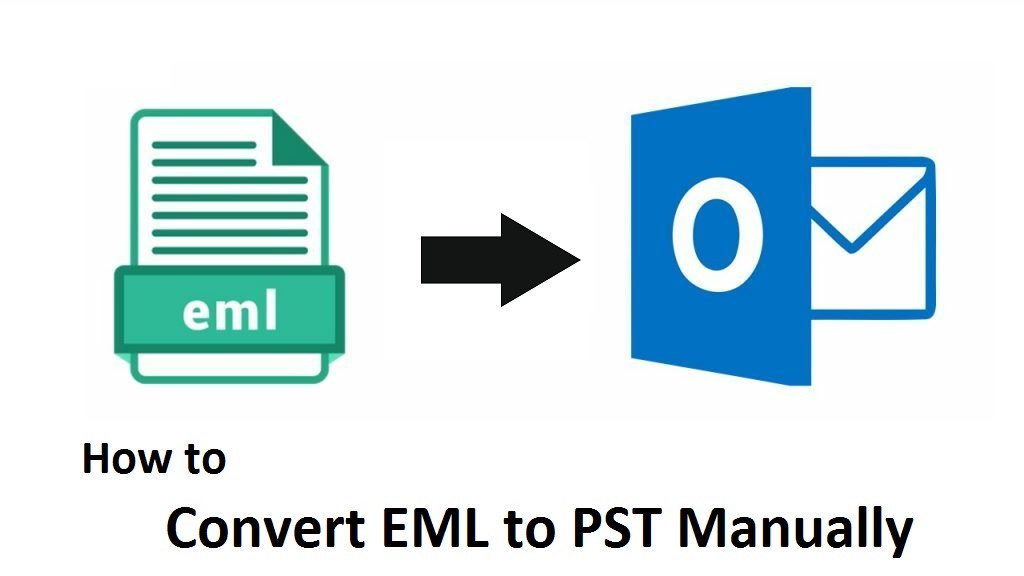 Summary – The post is going to provide an overview of what is EML files and PST format. How can you convert EML to PST manually for free without Outlook. Different techniques explained in below section.
If users who want a rapid conversion solution can opt for the All in One EML File Converter Wizard, instead of dedicating time to reading, understanding, and then, implementing other methods.
For Windows
For Mac
Overview to Brush Up Your Knowledge
EML file is a single email file created by Mozilla Thunderbird, Windows Live Mail, Outlook Express, etc. It is available in text and binary format whose header part includes ASCII content and body part comprises of attachments, normal text, and hyperlinks. Usually, these individual message files are used by computer users to share some important emails through electronic communication means.
Well, on the other hand, a PST file is a Microsoft Outlook storage file that stores emails with or without attachments, address book information, appointment records, etc., within it. A file with a .pst extension is accessible only in the Microsoft Outlook email app and, is highly in demand among business users.
Why Users Convert EML Files to PST Format?
There are many factors behind the conversion of EML files to PST format. Microsoft keeps updating and modifying its Windows OS-based email application, but as of now, it has only one email client i.e., Outlook. This desktop-based mailing program is available in Microsoft Office Suite itself which means – customers don't have to purchase and install it separately. Coming back to the point that why EML to PST file conversion is required then, answer to this question can be any.
It is so because it is dependent upon person-to-person who desires to perform this export operation. Still, the following listed are some common needs due to which EML to Outlook PST conversion is in demand:
In comparison to other email clients, Microsoft Outlook is most popular among all. Businesses find it simple to manage their emails as well as personal information in this particular application.
Since the Windows Live Mail app has been stopped by Microsoft therefore, customers who were using this email client, looking for a solution to convert WLM EML files into Outlook PST format.
Read More: Know How to Print EML files with Attachments
Possible Methods to Convert EML to PST Manually Without Outlook
Either with different email applications or with a third-party utility, there are different methods to perform Thunderbird EML file to PST conversion. We are going to illustrate all possible ways for the same and in the end, suggest users with a suitable method among all.
The freeware and paid solutions to convert EML files to PST without Outlook are listed here. Select one which best suites for you:
Method 1: Simply Drag and Drop Emails for Free Conversion
This strategy is broadly used when a .eml file is individually saved at a particular location on your PC but, there is no associated application to open and view EML files for free. However, this approach compulsorily demands the installation of Microsoft Outlook to execute the following guidelines:
Open the MS Outlook app on your computer
Navigate towards the local system path where source EML files are saved and select any one of them
Drag the chosen .eml file and drop it into the Outlook email client.
Method 2: Free Convert EML to PST Manually Using Windows Live Mail
Users who are using this approach to convert multiple EML files into PST format should have a backup copy of EML files. If in case the method results in a sudden loss, you have a backup file at any secondary storage location. To begin with this method, open Microsoft Outlook email client connected with Exchange server and then, proceed with the following instructions:
Launch MS Windows Live Mail email app on your PC and click on File >> Export >> Email Messages
This opens a window in which you have to select the option of Microsoft Exchange and then, hit on Next button

Now a dialog box appears in which you have to click on OK button to proceed to convert EML to PST manually

It is the time to select all folders or specific folder files of Windows Live Mail, which are to be imported in Microsoft Outlook. Once done with folder selection, hit on OK button

Just after performing Step (4), the process execution begins that will consume time on the basis of the number of emails to be imported in Outlook

When the process gets completed, it shows an Export Complete message panel where you have to click on Finish

Method 3: Use Outlook Express to Free Convert EML to PST
Proper technical configuration of EML files with Outlook Express is required to attempt this free manual approach. This will be performed by launching the Express app and then, dragging all source EML files in OE. Once done with this, start following the below-mentioned guidelines to convert EML to PST manually without Outlook:
Open Microsoft Outlook email client on your PC and click on File >> Open & Export >> Import/Export
Choose the option of Import Internet Mail….. and then click on Outlook Express >> Next
A panel appears in which you don't have to perform any changes and simply, click on the Finish button
Note: – As we can clearly understand that converting emails manually or using free solution is quite hectic and also not secure. So, try the manual solution if you are comfortable with the technology. Otherwise, just try the below-mentioned steps to export EML file to PST Without Outlook 2019, 2016, 2013, 2010, 2007, etc.
Method 4: Convert EML to PST Without Outlook – 100% Secure
All the three manual methods demonstrated in this post are not suitable to convert EML files into PST manually for free. These approaches are applicable only when one or two EML files (and that too without attachments) are to be converted. Also, the problem with these approaches is that they will not work if any one of the email clients is not available.
Now what? Well, nothing to worry about, we have a solution to your issue! Instead of going for manual free methods, we would suggest our readers opt for an automated tool. The software supports bulk conversion of EML files into PST format without Microsoft Outlook. It converts .eml messages without as well as with attachments altogether and hence, reduces the hard efforts of end-users.
One can convert multiple EML files to PST without any platform dependency in a problem-free way with help of this software. The resultant PST file can be imported in Outlook 2019, 2016, 2013, 2010, and below versions. So, what are waiting for? Simply go and download the software to experience the simple way to convert EML to PST without Outlook!
Steps to Batch Convert EML Files to PST Format are;
Simply follow the steps listed below to convert multiple EML files to PST format:
Step-1. First, download and install the utility on your Windows machine. After that launch, the tool and the home screen will appear.
Step 2. Explore folder and Preview complete data into different formats.
Step 3. Here you can export selected EML files or complete data at once. Click the Export option.
Step 4. Select the PST radio button, and Apply Advance Settings.
Step 5. Provide a location to save the exported file and click on the Export button.
How to Convert EML to PST Manually without Outlook – User's FAQs
Can you suggest to me an effective method to convert my bulk EML files to Outlook PST?
By using EML to Outlook PST converter, bulky EML data can be converted into PST file format in just a few minutes. Other manual methods are also available but they are time-consuming and needed technical experts to process.
How can I transfer my crucial EML emails to Outlook without any data loss risk?
You can use our tool to export your data safely. This software is highly secure and able to transfer data without any data loss and corruption.
Can I take the free trial of the software for testing purposes?
Yes, before having the licensed version you can test the software for free by using its demo version.
How can I convert EML to PST without Outlook?
You can use EML to PST file converter wizard for Windows and Mac to export your EML files into PST without Outlook configuration. This tool works independently in a simple manner and gives desired results within just a few steps.